Legend Of The Blue Sea. Episode 30
4 min read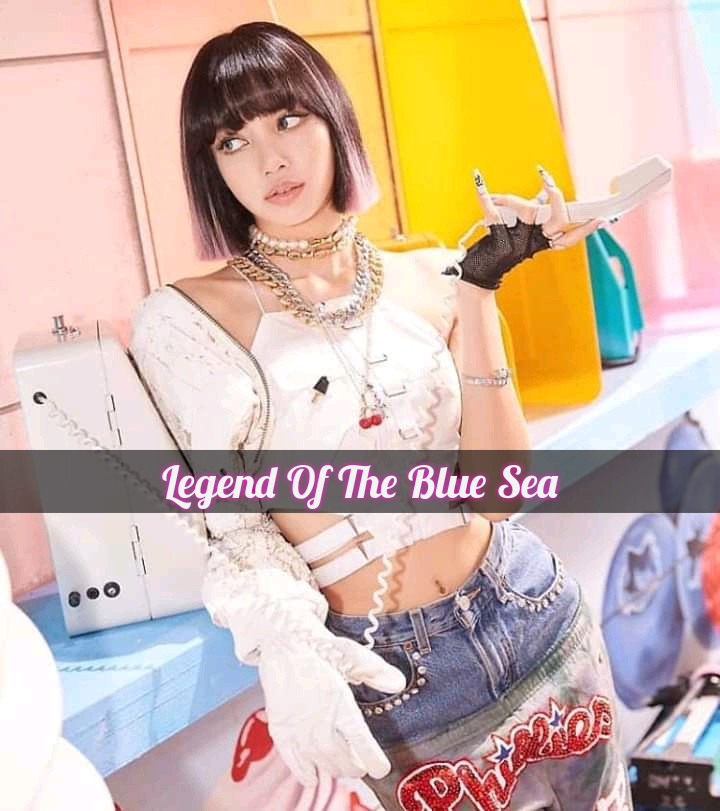 ????????LEGEND OF THE BLUE SEA????????
????(A tale of two worlds)????
•~A Korean Love Story..
????Episode Thirty????
Kim Hyun's POV????
'Uhh O..OK'..she replied as I uncuffed her…
'But Kim how did you find me??'..she asked again as we both climbed through the window…
'This is certainly not a good time Min,I'll explain when we finally leave this place'..I replied and she nodded…
I know she must have suffered a lot from the way she's looking so pale and thin….
'There they are!!'..someone screamed and before we could do anything we were surrounded…
'There's no going anywhere for you two now'..one of them said and Min pushed me aside…
'What are you trying to do??'..I asked and she smiled..
'Just trust me and cover your ears'..she said…
I did as I was told and I heard her voice faintly,she was singing something and when she stopped the men looked like they were under a spell…
'Let us go!!'..she said and they all gave way…
WTF!!!!….
'Jeez Min what did you just do?'..I asked obviously bewildered and she smirked…
'Let's just go cause what I did won't hold much longer'..she said and before we could move she fainted….
'Min!!,Min!! are you okay?'..I asked as I carried her limp body into my car…
She's obviously weak and tired…
Only God knows what she passed through in there….
Shin Woo's POV????
This is it…
Tomorrow I'm getting married all because my mother wants power…
I'm getting married because I want to protect the girl I love the most..
if I could just find her I wouldn't be doing this but Omma clearly outsmarted me this time…
Oh Min…
Wherever you are I pray you don't hate for what I'm going to do…
I love you just so you know…
Min Ah's POV????
'Hey Min Ah wake up!!'..I heard Kim say as I slowly opened my eyes…
'Uhhh where am i?'..I asked raising my head up slowly and he pushed me back on the bed…
'You're somewhere safe Min so just relax'..he said and I did..
'How did you find me?'…
He scratched the back of his head and smiled..
'Well uhh,I overheard Luna speaking to her mom on the phone and I heard when she said something like Asylum,I decided to investigate further and when Shin's mom left our mansion I decided to follow her and found the Asylum so I figured that you would be in there'…he said and I smiled…
'Thank you Kim,you're the best,too bad the one I love betrayed me and is getting married tomorrow'..I said in a choked up voice and he frowned…..
'Are you talking about Shin Woo?'..he asked and I nodded..
'You're wrong Min Ah,he's doing this because he loves you,his mom threatened to kill you if he doesn't marry Luna'..Kim explained and tears flowed from my eyes…
'He really wants to marry Luna to save me?'..
'Yes Min and that's why we have to stop the wedding'..he said and I nodded..
He stood up to leave and stopped abruptly…
'Before I forget how did you do that stuff back there?'…
'I'm a mermaid'..I blatantly said and he laughed
'you must be joking right?'..he said and I sighed then removed my bracelet turning into my mermaid form…
'Holy cow!!'..he screamed and I wore the bracelet back…
'Shit!! Min I thought it was all a myth,does Shin know?'..
'Yes,I was the one who saved him years ago'..I replied and he looked smouldered….
'I thought he was bluffing,I have alot of questions to ask Min and when we stop that godforsaken wedding you're going to answer all'..he said and I nodded……
Luna Lang's POV????
The wedding day????..
.
.
.
'Aigoo you look so pretty'..Omma said and I smiled as my make up artiste smouldered some things all over my face…
'Thanks Omma,I can't believe I'm getting married!!'..I squealed and my band girls laughed…
The whole of Korea is going to be attending the big event and I can't wait to show off my billion won wedding gown…
'Hey let me in!!'..I heard Shin say and Bong Soon refused…
'it's bad luck to see the bride before the wedding'..she said and he scoffed…
'Whatever'..he coldly said and pushed her out of the way leaving everyone shocked…..
'Everybody out!!!'..he screamed and they all left including my mother…
'What do you want husband?'..I asked as I stood up tracing the bodice of my gown…..
'Look Luna you got what you want so please tell my mother to release Min Ah'..he said and I laughed…
'We'll see about that sweetheart now leave and go change into your tuxedo'..I said and dismissed him….
No one ..
Not even him is going to ruin my big day…..
Shin Woo's POV????
At the Church⛪
.
.
.
'Can she walk faster and let's get this wedding over with,I have a football game to watch'..Baek said as Luna walked down the long aisle…
'Where's Kim?'..I asked…
'i don't know he said he has some Min Ah business to take care of,where's your mom also?'…he replied and as Luna almost reached where I was I heard a loud scream…
'Stop this stupid Wedding!!'..
Everyone gasped and turned to only to see Min's eyes blazing red and beautiful…..
I just stood transfixed on the spot and before I could blink she screamed…
And…
And…
And jumped on Luna tearing HER GOWN TO PIECES !!!!…