Back In His Arms. Episode 6
3 min read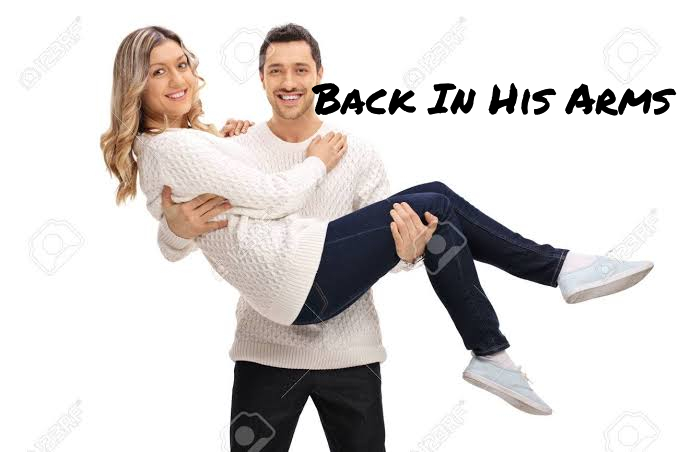 Back In His Arms
.
.
Episode 6
.
.
He was handsome. More than handsome when he gets angry.
"Do you remember whenever I try to touch you, you use to tell me you are tired or when you make love to me,you call me bitch"
"I'm sorry Elle. I'm so sorry l mostly regret that everything that happened"
"l was hurt back then but now I'm not going to allow you to touch me again"
"Well… Elle you can't do this to me"
"Try me. Now get of me"
"No..Elle until l kiss u"
"Don't make this difficult for us.."
"You are making it difficult for both of us"
"You are making it difficult. Besides it just a kiss"
He lowered his lips and finally it crushed on hers. She didn't respond even though to his kissed her passionately.
"Why are you doing this?",He asked
"What?"
"Touch me Elle. l need you to touch me"
"I can't do that because there is nothing between us and as far as I'm concerned l would never touch you until l get my divorce"
"I'm sorry Elle"
"Just stop it…"
The next morning Elle was on the park reading.
Her heart pounded in her chest when she saw her in-law walking towards her.
"Elle… how are you doing?"
"Fine.. Mrs Reynolds"
"Have a seat dear. l want to discuss something with you"
"What is it…"
"Well…its been a long time since my son introduce you to us and l was glad when l saw you the last time. l was glad when l saw you two together. And l want to thank you for being in his life again"
"Mrs Reynolds……."
"Allow me to finish. I'm giving you these so that you can spend happy times with him"
"Tickets…"
"Yes dear… is a honeymoon trip"
"But miss Reynolds I'm busy right now. l can't leave my work for honeymoon"
"it's up to you….",as she left her..
She knew this idea is from Nate.
Nate came out of the bathroom with towel wrapped around him.
"seriously Nate. Honeymoon"
"l knew you won t accept it through me that why l asked my mom"
"What if l don't go.."
"l will force you too"
"You are incorrigible"
"Yes.. ..maybe this trip might help both of us"
"As l said I'm not going anywhere"
"You are"
"Then I'm going to make your life hell.. ."
"And I'm going to make yours unforgettable"
At 12pm the next afternoon..they arrived at Rome, Italy. The buildings were beautiful.
"isn't it beautiful?",Nate said.
The moment he turned to his side. Elle was already gone.
Elle on the other hand was in a mall.
As she was walking to the entrance to the mall,she unfortunately hit someone..
"I'm so sorry",she apologise.
"it's okay",as he looked at her ,"Elle?"
"Do i know you…"
"it's Max"
"oh Max",as she hugged him tightly. Max was her high school sweetheart.
"You are very beautiful"
"Thanks…",she smiled as he removed an invitation card from his pack pocket.
"I'm inviting you to my birthday party",he moved closer and whispered into her ears.
"Be there. l can't wait to have you in my arms again."
"l will be there…."
"Then l will pick you up at 7"
"No… l will see you there.."
"See you.."
.
.