Her Darling Boyfriend. Episode 11&12
6 min read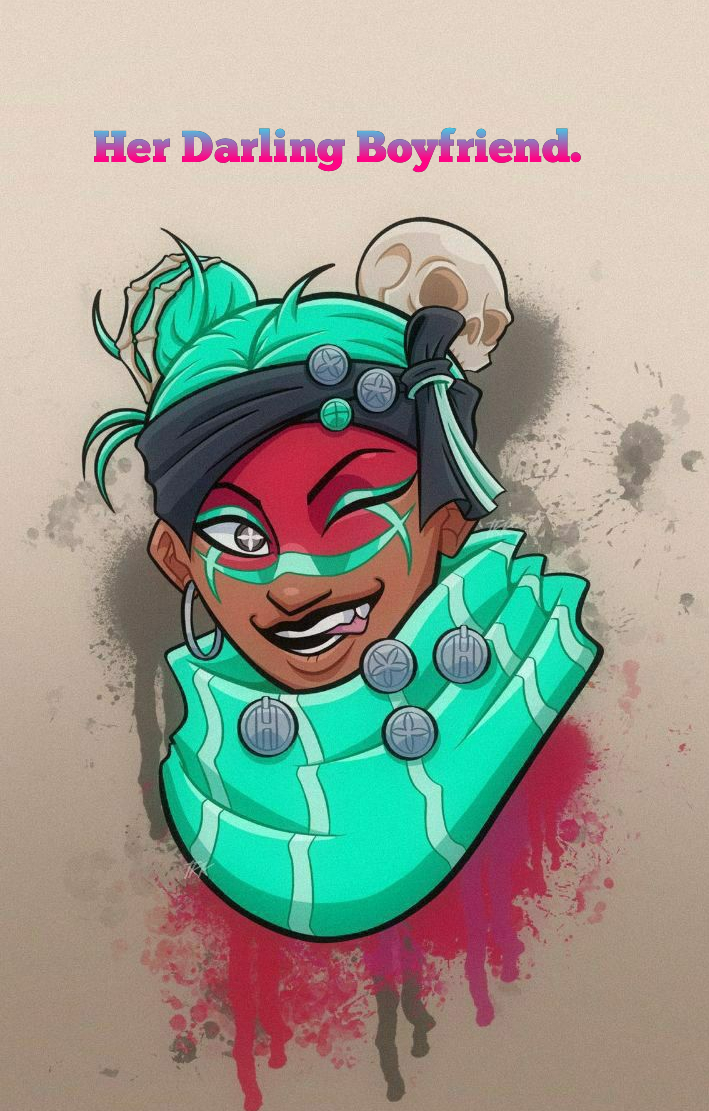 #HER #DARLING #BOYFRIEND 18+
Episode (11)
By Author Joy
Brian felt bored so he decided to visit Michell his only friend. Happy she's got some cramps for him, he believed things will be cool with her cause the thought of Ann has been wiped away from him.
He arrive at her house and tap the door bell, without waste of time the door was opened by his cutie Mitchell. She really looks cute with her face brightens up.
She wore on a blue sweatshirt with a white vertical strips on a pure blue tracksuit. She's on a trainer shoe, on her long curly head was parked with a blue sweatband that matches her track suit. She looks perfect on her out fit.
"Hey, come in and stop staring at me" she chuckle at him. He smiled and walked in, she was about to go for juggling but she called it up cause of him.
"You look good " he said looking at her from head to toe.
"Really? " she asked already blushing.
"Sure, yeah or what do you think with this? " they both laughed as she poked his nose.
"I've got something for breakfast " she said. She held his hand and lead him to the kitchen.
She took bread, sliced it. She spread butter on it and added jam not knowing he doesn't like it. He preferred cheese, luckily for him she has cheese. She cut it in chunks and make coffee.
It was fun for the both as they admired each other at every seconds.
"I'm happy with you " he began after the breakfast
"I'm more happier than you do" she said.
He smiled not knowing what to see, he's not good at beating about the bush. She knew he is tripping for her but choose to take things easily so she'll not end up fooling herself like the other day.
She cared the dishes, when she was coming back from the kitchen being carried away by her butterfly thought she almost fell from the last stair but Brian caught her waist. She raised up her head in surprise, they were looking each other eye to eye.
"Thank you " she said trying to get of him but he pulled her back….. Without saying a word kissing fun began. They kissed each other like one and only last kiss of lovers about to die.
He slipped his hands down her sweatshirt, she pulled his hand down and removed the shirt. The kissing became deep and intense. She stopped him and lead him to her bedroom where the second round began.
They were carried away to the extent they got n@ked without knowing, the air of romance changed so fast to that of s£x.
The two retired to the bed confused of what they have done, she couldn't believe she had s£x with Brian sane as Brian.
He became weak but played with her b00bs, she laughed so happy love again.
They showered together and play like babies forgetting about their sorrows. They took chocolate together.
Brian spoke up about something important "you have to forget about Alvin, he's matured and ready to get married same as Bella but you still have time, don't forget you are still schooling" he said.
she gave him a weird look, he demanded why she look sad. She opened up to him that she'll have to drop out of school due to insufficient fund.
"I'm gonna take care of your school fee and I promise to wait until you are through with your studies. I want the both of us to go and see Alvin so we'll make peace with him" he said
She was overwhelmed with joy, she hugged him tightly.
.
#HER #DARLING #BOYFRIND 18+
Episode (12)
By Author Joy
It was 11am in the morning, Bella was still sleeping. Aunt Linda woke her up, her eyes were as white as wool and her body look swollen.
"What's wrong with you, you look different hope you're okay? " she asked.
"Not really ma'am, I've been feeling some feverish symptoms since last night."
"And you kept it to yourself? "
"nah ma'am, not really. It started lately yesterday so I choose to wait to morning so I'd go and see the doctor "
Aunt Linda examined her closely, she's an auxiliary nurse but she has idea of some symptoms of diseases. She nodded her head in disbelief of what she was thinking about.
"Have you ever had s£x? " she asked taking Bella unaware.
"yeah" she answered looking away to avoid questions.
"did you take pills or use condom? "
Bella felt irritated hearing that from her aunt but she had to answer.
"yeah, but the last time was row
"when last did you see your period? "
"I can't recall, it has been a while "
"what? You mean you don't know you are pregnant, you want to hurt yourself. It very dangerous to stay without going to see the doctor while you are pregnant"
"I don't know about the pregnancy and you might be wrong, let's go to confirm from the hospital "
"alright then, dress up"
She walk out of the room so that Bella would dress up. Bella was so happy but she pretended to be cool, she believed if she's pregnant her dad will not be able to separate her from Alvin neither will he want to have a grandchild out of Wedlock or as bastard.
***
Brian was already at Mitchell house so they'd go and see Alvin. Mitchell had no idea about the separation between Alvin and Bella….
He admired her curvy shape as she dressed up "How do you see this" he asked calling her attention.
"what are you talking about " she said turning towards him.
He placed his hands on his waist and smiled "Mitchell Brian or Mitchell Alvin which of the names suit you? " she giggled.
"sure Mitchell Brian sounds extraordinary " she said while he blushed.
She wore a short purple sleeveless dress covered with a denim jacket and hit it with a white long boots that makes her looks more beautiful.
They set to go, "we ain't going anywhere without kissing " says Brian
She laughed and move close to him, she was out with her tongue playing in his mouth, she bit him several times causing him to stop the kissing.
"My tongue will change red it's okay " he said while she laughed
They arrive at Alvin's house, he's look shows he was sad. Anyone could tell Alvin look exhausted, Michelle was worried about his looks, she demanded to know why he looks that way, he narrated everything like a dirge poet.
Brian suggested they go to visit Bella's parents, Alvin was surprised at the idea he glanced at the two. Many things ran through his mind but Brian broke the news about he and Mitchell to him.
"Mitchell here, is now my girlfriend. I know it sounds surprising to you but I've grown to love and appreciate her personality. She told me everything that transpired between the three of you. I really understand how you feel and I'll not blame you for falling for Bella. I think we have to set the pace, you can clean your mess. Let's talk to her parents "
Alvin hummed, his thoughts was that of his boss that was involved. He knows how strict the boss is when it comes about Bella's issue.
He thanked Brian and Michelle, they arranged to go and visit Bella's parents.
Michelle made lunch, they ate happily. Alvin who lost his appetite for long regain it having new friends that are ready to cry with him.
It was time for Brian and Michelle to leave, Alvin gave sad look as he bade them farewell. He kept on looking at them until the shadow of their car exist.
He walk to his big mansion lonely and sad.
Michelle felt sorry for him.