Her Darling Boyfriend. Episode 3 and 4
6 min read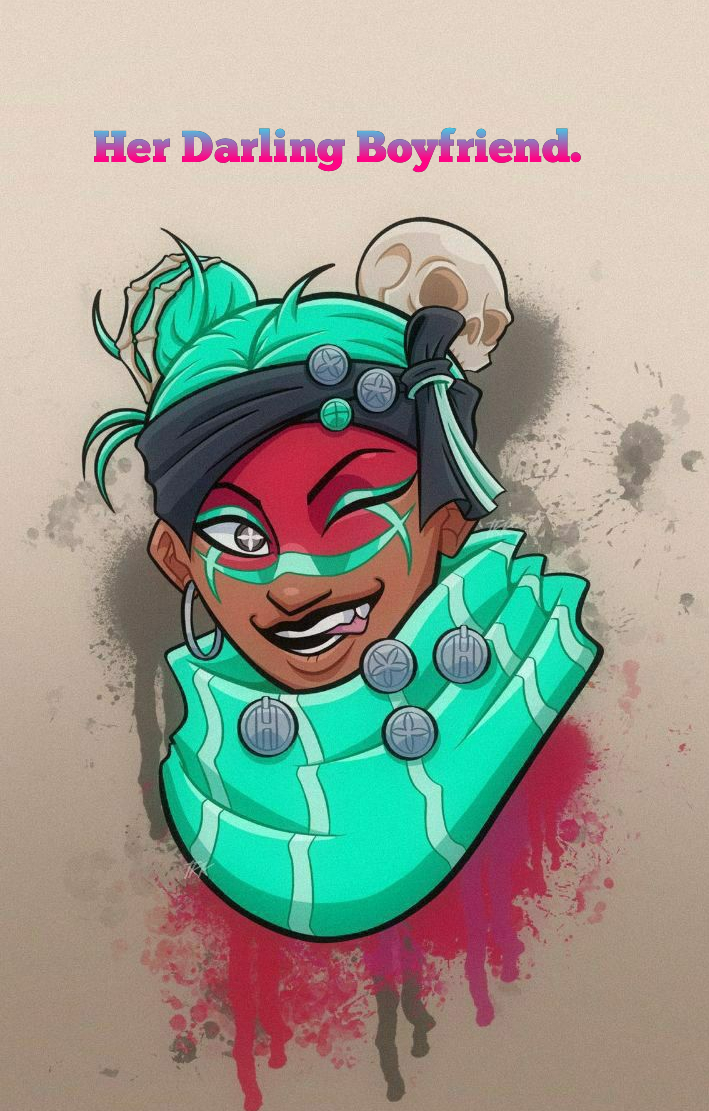 #HER #DARLING #BOYFRIEND (3)
By #Author #Joy
(Bella's pov cont)
"You are sweating, what happened? " I asked. He slammed the door without saying a word to me. I knew he was angry, I moved close to him and pet him.
"sweetheart I'm so sorry over my action today. I was so uncomfortable seeing you with another lady when you told me you were at work " he stood staring at me.
"The action you took shows you don't trust me and relationship without trust cannot be strong " his words made me to feel guilty.
"I'm so sorry, you know how much I love and care. My night without your texting or call is a sleepless night that's why I came over to show you I'm sorry "
He hummed and moved close to me "it's okay " he said and gave me a warm hug.
"hope you gonna spend the night with me? " I nodded my head in affirmation.
He released me and move backward in surprise, "you mean your dad permits this? " I shook my head
"no, I lied to him that, Whitney is ill and she needs me around "
"Oh darling, you wouldn't have lied to your dad because of me " he held my waist.
"but you kept me worried and confused "
"you know I'll still apologize for not answering you "
I smiled, he kissed me and tickle me at a time causing me to laugh. He brought snacks and drinks, we played games, listened to music and dance together.
"I'm alone with the one I love in my paradise" he said, I blushed. He's good at romantic words that get ladies tripping.
The rhythm of the music changes slowly like blues, I felt like sleeping in his arms "you're a beautiful gift to me " he said, his words send cold down my spine making me to feel like an heroine.
"My super woman, you're the best among all, very hardworking and faithful" I became exited, without doubt he loves me.
I was so excited to the extent I realized I was leading the kiss, I kissed him softly. He slip his hands under my dress, touches my bre@sts softly. He stopped the kissing "nobody can replace you in my heart " he said.
He carried me up to the inner room and gently dropped me on his bed, he removed my clothes while I unbutton his clothes. He suck my b00bs in such a way I felt excited.
I knew what he likes already, I stayed in his best position "you are wise and smart" he said, he gave it to me very hard.
"I'll always love and respect you " he said after we were done, he took me to the bathroom and cleaned me up.
I smiled at him, he's really awesome and good. I'm happy having someone like him. I rest my head on his chest and slept off.
(unknown pov)
I layed at the guest room looking at nothing in particular but lost in thought, I cried cause of my boyfriend who have another lady cause of money. She's rich and that's all we want from her.
I couldn't stand it any longer, I heard the lady laughing while they were discussing, I just prayed he doesn't have s£x with her cause I know him too well as s£x addict.
I and my boyfriend had been dating right from childhood, it's all started as a joke until it became stronger which made people envy us.
Things turn the other way round when my parents could not pay my school bills, the rich brat confessed her love to him, he took the opportunity to collect money from her to pay for my school bills.
He promised to break up with her when I'm done with my school and found a good job. The rime for school seems to be long cause I discovered the two are becoming fond of each other.
.
#HER #DARLING #BOYFRIEND (4)18+
By Author Joy
(Bella's pov)
I woke up very early in the morning while Alvin was still sleeping, he was sleeping cause it wasn't a working day.
I stood up feeling a pain on my back, the previous night was really hot the way Alvin devoured me like a hungry lion, he missed me I think. I look at his cute face and smiled.
I went to the bathroom to brush my teeth and shower, after bathing I thought of what to do "breakfast of cause" the little bitch in me whispered. I smiled and walk to the kitchen, on my way to the kitchen I heard a human footstep at the guest room, I became terrified. I ran to wake Alvin, he got up angrily rubbing his face.
"What the problem? " he asked
"I heard human step at the guest house "
"Common sweetheart the door to the guest house is locked, that's not possible" he turned to lie down but I tapped him on his shoulder
"No, let's go and check it might be a thief"
"How can a thief enter here, maybe it's just an imagination "
"No let's go and check " I insisted
He lazily stood up, he picked a key and walk fast while I ran after him but he slammed the door which took me much time to open "what the hell is wrong with you! " I back after him.
I walk fast to the guest room inorder to meet up with him, he had opened the door already looking at the room like a confused man on war "So where is the suspect " he asked opening his palm.
"damn you, was that why you slammed the door? "
"I wanna know before the he or she runs away "
"A she? " I asked
"Sure, a she might be a thief" he answered nodding his head
"How can a she be a thief? "
"What are you trying to say? "
"I'm trying to say, a she cannot do this it must be a he or ghost "
"It's okay darling, it might be an imagination " I said pulling him close for a hug.
"but you woke me up " he said giving a smiling frown. He held my head with his palm and kissed me.
"I need a blow job " he said, I gave a tired look.
"that should be after breakfast " I said and walk to the kitchen.
(Alvin's pov)
"Wow, I'm a bravo" I closed the door gently and called out Mitchell who was hiding at the guest bathroom, I spoke to her in a low tone.
Mitchell is my first girlfriend the one I've ever loved, I accepted to date Bella inorder to get money from her for Mitchell's school fees. She doesn't buy the idea so do I but we have no option.
The previous night we were making love when Bella came, I had to persuade her to the guest room.
When I came to give her goodnight kiss then Bella was asleep, she spoke her mind "Alvin I want you to call it up with her " she had said to me.
I turned on the guest room light, surprised at her "any special reasons? " I asked her
"You're falling for her "she said causing me to get angry. She knows I was playing a dangerous game to satisfy her, it's never my wish to date anyone apart from her but I got no option. She wants me to be harsh on innocent Bella who had no bad intentions like I do.
"Yes I love her" I said and walk out, I locked the door, she knew I was still angry about the previous night.
I apologized to her even I know she was wrong, I get angry easily but I always apologize when it comes in terms of Mitchell.
She accepted my apology and hugged me. "Breakfast ready " Bella's voice interrupted, I reassured her things gonna be fine and left.
(Author's pov )
Mitchell's check burned hot as tears sting her eyes, she had never thought of sharing her boyfriend with any lady.
To be continued