Married To A Primce. Episode 26
5 min read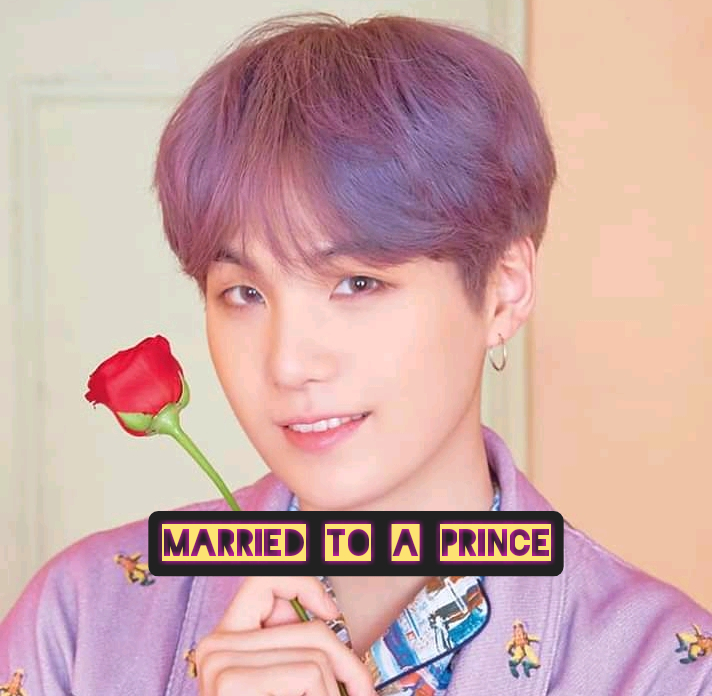 Karen
I picked up the hair brush and began brushing it on my hair
the three days I had spend with Prince kyle or should I say my husband?
wasn't bad though,at times he act cold and another time he acts sweet
I just pray he shouldn't try playing dirty with me and nothing should be up on his sleeve,cause I won't mind kicking his balls and run off to south Korea in search of my mother
the bathroom door opened swiftly and my husband walked out of it with a towel wrapped around his waist
I felt his gaze on me as he walked to his dressing table which was opposite mine
I decided to play smart by watching his reflection from my dressing mirror since he's standing beside his
I looked into my mirror staring at his back and front view which was visible through the help of the mirror
gosh!
I kept admiring him from his head down to his toe.
he doesn't have abs but I perfectly love it
his mouth moving left and right like he's chewing a gum
he blew a bubble out of it before taking his tiny pink lips inside beautifully
he walked towards his closet, pick yo a Jean trouser and jacket
he held the tip of his towel,ready to pull it off his waist
and my stubborn eyes refused to look away
after all isn't he my husband?
I took my eyes back to the mirror and he was already fixing his earrings and rings
luckily for me or should I say luckily for him?
he had our wedding ring on!!
I took a last glance at the white top and red heels I had wore alongside a red belly belt
today is the day five of our f**king honey mooning and I really don't know if we are Getting along or repelling from each other
he fixed his royal bracelet on his left hand and began combing his curly short hair
this guy looks super hot
too bad, he's a flirt
I picked up my red fancy purse it had white stones on it , and I bet it's enough to pay a college fee for two academic session
I took my gaze back to the mirror
wondering if I should go wait for him in the sitting room or probably wait for him so we could leave together
suddenly his oceanic blue eyes seems to be staring at me from the mirror too
shit!
oh! please don't tell me he caught me drooling?
I thought
I looked into the mirror again and there he was still staring at me.
I quickly took a turn and dash out of the room before his looks sends thousands of butterflies in my stomach
I really aren't ready to engage in a brawl cause we would be visiting the xaxu jungle
it's part of our honeymooning
and I really don't want anything that will jeopardize this adventure
*
*
*
Kyle
can't believe she has been staring at me all this while,
well,she obviously started drooling rate first time she set her eyes on me when she had first arrived at the palace
I must admit she beautiful and looks sophisticated
her white colour flows under the sun
it glows on any whether conditions
the thought of her made me smile and it suddenly turned into a frown
don't tell me me am falling for her!?
cause that's never gonna happen
read my lips
it's never gonna work out
I dropped the hair brush,wore my sun glasses and flounce out of the room with my phones shoved deep inside my pocket
"good morning sir"
"good morning my Prince"
"good morning sir"the maids greeted while the guards knelt down in acknowledgment of my presence.
I kept shut and spare my wife a glance
she was already doing justice to her food
the maids served my food and I began eating while Karen rushed up her food like she's being chased
is she serious!
I guess she's only being anxious about the xaxu jungle,it's somewhere I really love
it's a beautiful sight and I love spending my vacations there, while I was a teen
my love for it almost died the ray I had fell off a hill back then in the xaxu jungle, i had sprain my head and almost lost my memory
"my prince can you please…" she was still saying when he eventually choke on her food
"hey! easy!!!" I coined giving her my glass of water she drank from it and handed me back the glass cup
I made to take back the glass cup when my hand hit her glass of juice and it stained her clothes
geez!
that was one hell of a mistake
"am sorry" I said looking bashful
"it's okay lemme go and change this dress" she pointed at her gown which was already stained
"yeah!
hurry up we have just 20 minutes more" I rasped
Karen
I rushed into the bathroom and hurriedly took a shower
I tied a white towel on my chest and my head
then dumped my already stained clothe in the clothe basket.
the maids would fix it
I turned towards the door and collided with the bathtub hitting my leg on it,and my towel fell off my waist far from my reach
I held my tie in pains
the time us tickling away kyle will be so worried
I tried standing up to go pick up the towel but couldn't
the pains on my toes where driving me crazy
"oooouch!
hello can any one hear me?"I called but got no response
shit!
our room is sound proof
kyle would be so worried
suddenly I heard footsteps coming towards the bathroom and my fears increased
"Karen!" I heard Kyle's voice knocking on the door
"ooouch!" I wince and fell back as I tried standing up
"Karen are you okay?" his voice came out with fear
"yes….no…yes" I couldn't find the perfect word to use
"Karen,open up we don't have all day"he yelled and I wince in pain
"ooooch!
please don't come in"I cried
"what's wrong Karen,you are crying?"he asked and I kept shut
"speak up Karen,least I will come in" he said and I felt my lungs dry up
"no please don't"I pleaded
"are you n*ked?" he asked and I kept shut feeling shy
"well then, am coming in" he said
"no don't please"I yelled as the door flung open and his eyes shone on seeing me