Married To A Prince. Episode 19
5 min read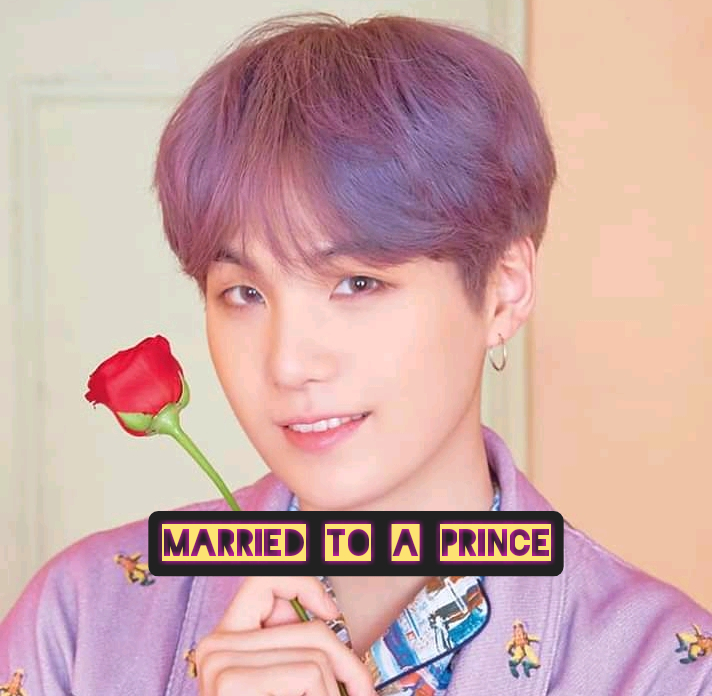 Episode 19
* A week later
*
Karen
i batted my lashes like a baby as I opened them slowly, sitting on the bed
gosh! it's just alike every normal day,waking up without my noisy alarm
meeting a sexy cold jerk who will never reply my greetings
having breakfast with the royal families,then a lonely boring lunch,before sitting my ass down on this bed doing nothing all day.
gosh!
it's so annoying
the maids will never share as little as a talk with me,they won't stop calling me ma'am or my royal lady
and mum!
I still haven't heard from her
can't believed she left me alone.
I slipped my foot into a cotton blue colored flipflop, before getting my ass of the bed to see him,
staring at his dressing table mirror,obviously knotting his tie
"good morning" I greeted but he kept shut and continued knotting his tie.
i stood transfixed on the spot,o just don't know what to do
I don't seems myself each time am close to him.
he picked up a Jewelry from his Jewelries box and fixed it on his dark brown hair
geez! he looked super cute in the red suit he had on.
he held the suit jacket and his briefcase with one hand,using the other hand to fix his shoe lace
geez!
in as much as i really want to help him,am scared
what if he ends up yelling at me?
I thought and quickly shoved the thought off.
I guess I had nothing doing other than to watch him every bright morning
"you look jobless right?
huh?"he asked me,mockingly with his cute lips parted side ways
gosh! he's so cute
he's so cute
how can someone this cute be as cold as hell?
for the past one week,he had really shown me the other side if him
and trust me when I say he's an handsome devil
"hmm…nope!
I actually wanna.."I was still saying when he interpolated rudely
"Polish every single shoe I have in the shoe rack,I want it to be as shinning as a snow" he said and I gasp
omg! not again!!
he has so many clothes and shoes.
and I polished half of them two days back cause I mistakenly locked our room door,making him sleep in one of the guest rooms.
I just don't know why he's acting all cold and creepy around me
I couldn't day a word,I was froze to the spot
he left the room afterwards without sparing a glance at me
I slumped on the bed,feeling super weak,I just don't know what to do.
my eyelids were becoming heavy and my cheeks seems wet
I placed my palms on it,only to discover I had been crying
omg!
I can't believe I cried for him,
cause of him
I pulled myself off the bed and a 'woah' escaped my lips
have never took notice of the door at the side of the bathroom,it was painted same colour with the wall and it's pretty hard to find out.
I can't believed I never took notice of it for the past one week have been living here.
I held the door knob and twist it, making the door give way
holy Molly!!!
the sight in before me was damn beautiful
omg!
everything about the palace speaks of wealth
before me was a swimming pool,the marble tiles were sparkling neat and I could see my reflection from it.
they were gold colours swimming chairs why the water looked blue in colour.
I squatted to the length the pool and shoved my hands into the water
geez!
it was damn chill
the whole place looked beautiful.
I took my eyes to the left side of the pool and my eyes beamed at the side of the water fall beside it.
gracious lord!
this is beautiful!
I couldn't take my eyes off it.
if only I could feel the water fall on my body,
have never seen this all my life though have read about them but haven't had a chance to feel it.
and I think this is the perfect opportunity for me to feel them after fifteen years of being locked up
even though I wanna feel the pool water on my skin,I am likely aware of what Kyle is gonna do to me if he found out I was here
perhaps it's is personal pool,
who knows if he have a microchip here,
the thought alone was enough for me to ferry my legs back to the bathroom
*
*
*
"how about this one?"the Queen asked showing me pictures of beautiful and classic wedding gowns.
I was so uncomfortable being with her
I really wasn't use to it though,
"do you like it" she asked and I nodded my head negatively
"c-mon Karen,make a choice!
this is gonna be the seventeen gown your rejecting" she said and I gulped in nervously
the gowns are just too exposed for my liking,I can't imagine my self in that body hug revealing clothe.
"they are too revealing"I said and she gasp
"nope! they aren't
trust me!
I selected this stylist personally because of kyle,he's fashion obessed
so you gotta choose one, tomorrow is gonna be here soon,we don't have all day" she smiled taking her eyes back to her phone.
wait a minute!, did she just said 'tomorrow'?
or perhaps I didn't heard well?
"ma'am…em..my total Lady, when is the wedding fixed?" I asked and she raised her brows at me
"tomorrow !" she said and I flinch,jumping up from the bed
"what!
I had no idea about it" I said and she had a surprised look on
"don't tell me Kyle didn't inform you about it?" she said and I felt tears roll down my cheeks
"no he didn't" I said sobbing and she sighed heavily,hugging me to herself
"it's okay dear!" she cooed
gosh!
is it really gonna be okay?
getting married the next day to some cold flirt!
I haven't even heard from my mother
I haven't even made up my mind about this
nobody even cared to know how I feel about it,
I couldn't help crying ….
it hurts badly