Married To A Prince. Episode 7
5 min read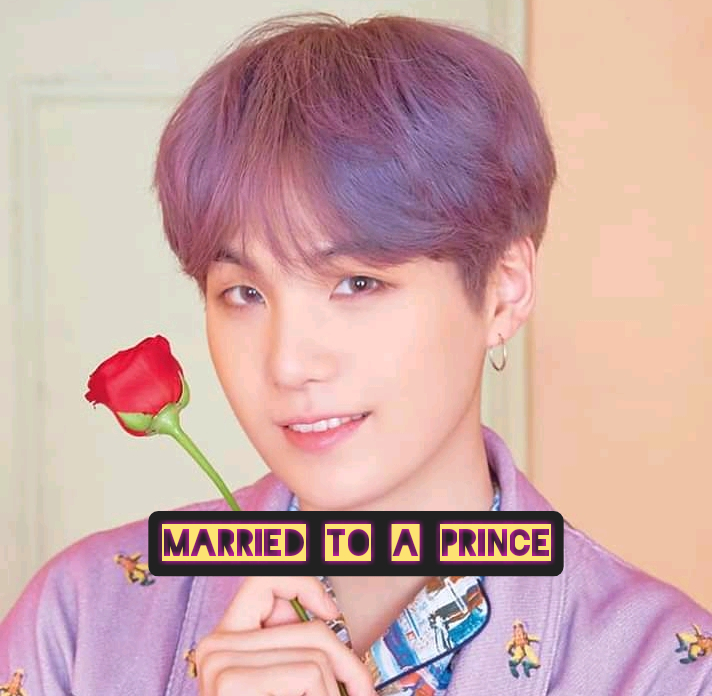 Episode 7
*
*
*
*
*
*
*
*
*
Prince sky
I walked into the sitting room, taking the lift up from my suite to the sitting room
geez!
I was damn hungry
couldn't eat last night cause of some horny bitch I brought home last night
it was one hell of a night
trust me, it was superb
" hey!" fetch me something to eat now" I signalled a maid and i dragged my self to the general dinette
"am sorry my Prince, but the Queen instructed us not to dish out any meals today" she replied with her head bowed
what the hell !I walked up to her and slapped her hard across her face
"my Prince" she cried as I landed get another slap across her pretty face.
" next time you don't object to anything I say
get that?" I yelled and she nodded in fright before scruying away
damn it!
am damn hungry
u walked out of the royal dinette, going through stone stuff on my phone
" good morning my Prince" I lifted my head to see a maid with a mob and a bucket, hurrying past me
I ignored her, taking my eyes back to my phone
" hey" I called and she retraced her step and bowed her head in getting close to me
" get me a cup of coffee and don't add honey, am allergic to it" I ordered turning towards the stairs
"him…my Prince" she called and I turned to face her
"any problem?" i asked
my gaze fixed on my phone
"am sorry my Prince, the Queen actually instructed us not to fill the wine jars or serve…" she was still saying when I yelled at her
what the hell
"did she gave you guys a reason why?" I asked and she kept her head bowed
smiling sheepishly
what the hell !
is she blushing or something?
"no she didn't" she replied dropping the mob and bucket in front of her and began fondling with her fingers
seriously?
"and your gonna obey her,aren't you?" I asked and she wore a surprise look
"yes my prince I will
she's the queen and wh…."
she seems to be a blabber mouth
"oh! just shut it" I yelled at her and she jumped back in fear
" now go in there and carry out my orders" I cooed, turning towards the stairs.
"am sorry my Prince, I can't
the queen will.." she was still saying when I threw a slap at her
"oouch! she cried
"how dare you disobey me huh?" I yelled in anger
seriously have gotten enough of this and I think she's gonna be the one am gonna pour out my anger on
"my Prince am sorry"
and I drew her long hair, making her fall down
perfect!
her head go stuck in the bucket she had a mob on
" somebody help" she cried
trying to pull the bucket off her head
"anybody that help her will face my wrath" I yelled at the nearby maids and they all scamper away for safety
bitches!
try shit with me next time and I will severe your mouth from your face" I yelled and stormed out
*
*
*
Queen Rasheeba
I knelt on the praying stone, placing my plams together
I closed my eyes and began reciting the morning prayers
I stood up when I was done and walked into another praying stone and began praying protection prayed with my palms placed together
I began reciting my morning prayers
I stood up from there when I was done and walked to another golden idol and like I did earlier, I began reciting the marriage prayers for my sons like I always do every morning
about an hour later, I was done with the prayers
I picked up the bowl of ashes mixed with burning incense,and began circling it round the idol as a means if sealing my prayers
I out up three candles on each of the praying stone before moving out of the prayer house
I came out and bumped into the king and his entourage,seems he just finished praying too
"my lord"I called and he beamed with smiles on seeing me
"my Lady" he signalled for me to join his entourage
"just a moment my lord" I muttered running back into the prayer house to pick my pin
"mother!!" I heads Sky's voice and he looked wide,rushing towards me
"what are you doing sky?" i heard
the king yelled at him
"sky!" I yelled with my hands together
"please don't come in,it's for women alone" I pleaded going on my kneels
"and so?
mother I need to speak with you" he cooed and made to rush in
"sky!!" I and the king chorused together
tears had begun falling off my eyes
why's this son of mine so heady?
"sky, what have come over you?"the king yelled keeping a good distance
"mother why did you instruct the maids to lock up the kitchen?
they refused to serve me mum, not even drinks" he said and I almost wept
this son of mine is something else
"we are fasting son,and your suppose to know that!
this is the period of fasting for the king in waiting to get a bride" the king explained and he scoffed
"really?
sounds interesting
so am gonna fast for my brother to. get a bride huh?
how about mine?
is he gonna fast too?" he asked and I sign
"no sky we won't cause it's not necessary" I said and his eyes grew red
"you better go in there and unlock the kitchen and take back your orders if not,
I will come back here and kick off those ugly idols" he yelled and walked out
I gasp,my hands on my mouth as I walked towards the king