The Golden Boys. Episode 27
5 min read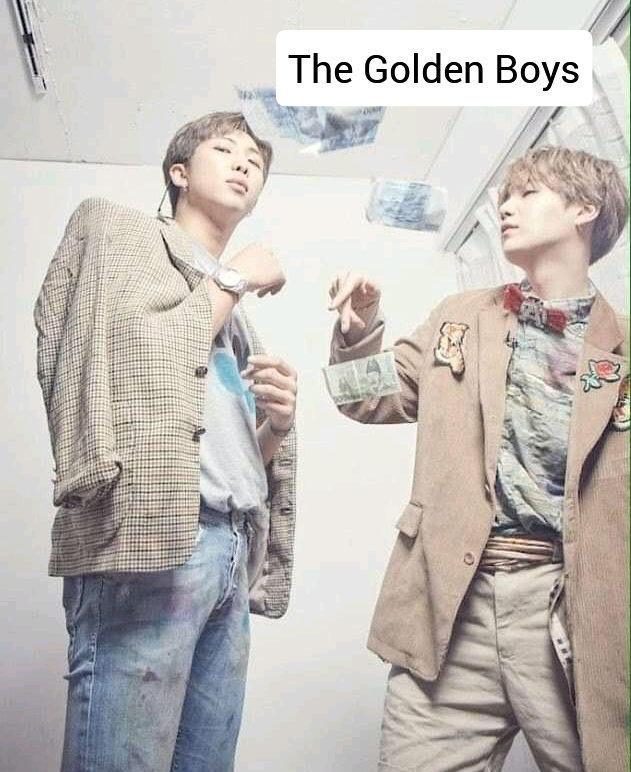 The
Golden
Boys
An American Romance Series
Written by me: Authoress succy
ALL RIGHT RESERVED
Season 2
Episode 27
*
*
*
*
*
Samantha
holy Christ!
what's going on?
did he just hang up on me?
I felt so unsettle and disorganise
I kept staring at the phone in shock.
this has never happened before
perhaps he's angry!
but that isn't an excuse, no matter how angry or unhappy he is, my calls alone makes him calm.
I still can't comprehend what's happening
this is the very first time he had yelled at me and hung up one
omg! hope it's jot what am thinking?
I got off my bed where I had sat and walked into my bathroom
I sat on the bathtub and scrub my body as the warm water seems to ease my aching heart
I got off the bathtub few minutes later and tied a towel on my hair and another on my chest , before moving into my room
I sat on a chair before my mirror and I felt like crying on staring at my reflection
"God please it shouldn't be what am thinking"I muttered silently before picking my hair dryer
this is gonna be the very first since am praying in years and I can't even remember the last time I saw the walls of a church
I applied lotion on my body before opening my closet bringing out one of my school uniforms
I slip my self into the mini skirt and tuck in the blouse into the skirt before reaching for my sneakers and my stockings
I applied lip gloss on my lips before flinging my school bag unto my back, ready to leave for school
I took the stairs down to the sitting room and found grandma eating on the dinette
I walked towards her and gave her a peck on her cheeks
"aren't you gonna eat breakfast?" she asked and I smiled
"am gonna do that in the school cafeteria"I said and dash out, hopping into my car and my driver ignite the engine and drove off
Brain
I pulled my head phone over my ears as I and the boys walked out into our ride while the guards trailed behind with our back packs
thoughts of Samantha came into my mind sang I shove it off quickly
I really need to try hard to stick to my decision
it's for the better
the boys kept on talking and talking nonstop as we hop into the car while the guards trailed behind in another car
"you need to see how she acted like a pro last night,I almost lost hold of myself"Eric began and I rest my head on the car headrest,increasing the volume of the song which was playing on my head
I really need to get rid of this feeling
it's damn hard,
I know!, but I will try my best to shove her off my mind
I closed my eyes letting the song cool off my brain, suddenly I couldn't feel the song in my heart again neither was I hearing it
I opened my eyes slowly to see David with my head phone
"c-mon dude what's wrong
you pull off my headphone without my permission"I said and they chuckled
it's just I, David, Tristan and Eric in the car
Travis and Mason had actually used another car
"how can you hear our permissions when you got this over your ears"Tristan said gesturing at my headphone and I sign deeply
"so what do you want me to do for you guys?" I asked looking at the three of them,one at a time
"it's simple, just listen to our conversation" David said and I signed tiredly
if only they have an idea what's wrong with me!
if only they know what am battling with right now,they won't even think of stressing me with their unnecessary conversations
"how much did you paid her when you were done?" Tristan asked Eric who kept laughing heartily
"I never gave her a dime!
who won't be happy to get laid by a golden boy, huh?" Eric said and Tristan kept grinning widely
"what!
oh! dude you made me missed out the fun"Tristan yelled obviously getting excited by the cock and bull story Eric was telling them about his clubbing last might
"it's not my fault dude!
you previously told me you aren't gonna go clubbing cause your girlfriend was coming over"Eric defended and Tristan frowned and the bitch didn't show up, I will make sure I screw off her brains when she cones around" he added and the boys chuckled
"how many rounds did you go with her?
cause every one knows your a bad guy in bed"David said and Eric feign a frown
"and is that suppose to be a compliment or something?"he asked and Tristan laughed while I kept mute watching them as they giggle
"let's just say it's a compliment cause some girls prefer bad ass guys"David said and they giggled
"who's gonna go clubbing with me tonight then?"Eric asked and they all giggled
"I of course
can't wait to see the big ass ladies your talking about"Tristan said and I kept mute staring out of the window
"how about you brain"Eric asked
"count me out"I said and they giggled
"same here" David added and their laughter turned into an uproar
I heaved a sign of relief as the driver drove into our school and we alighted from the it slowly
my eyes shone when I saw Samantha leaning on her car looking worried
she tried getting close to me but the securities I had on, stopped her
I walked towards her and she smiled and made to jump on me but I restricted her
"brain what's going on?
did I offended you?" she asked and I kept mute staring at her
"stay away from me!!"I stated icly and left to join the boys
she stood in shock and I saw tears roll down her cheeks
oh! God what am I doing!!