The Golden Boys. Episode 34
6 min read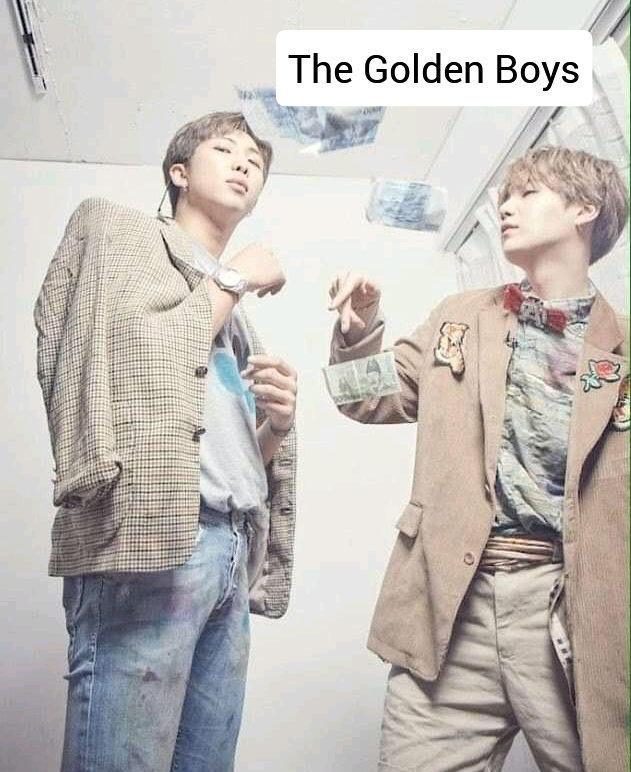 The
Golden
Boys
Written by me: Authoress succy
ALL RIGHT RESERVED
Season 2
Episode 34
*
*
*
*
*
Samantha
"some one is here to see you ma'am"a maid said and I nodded
"who's he/ she?"I asked with my eyes still glued to my phone I was screwing
"she's down stairs in the sitting room ma'am" she said and I waved her off
I connected my earphone to my phone before pulling it over my ears
I really need to practice some dance styles later in the day since Annie fired the previous one, we still haven't been able to get another tutor and am beginning to feel we are gonna lose out of the competition
I took slow and steady step as I walked down the stairs
I took my eyes to my visitor who lay on one of the couch screwing her phone
okay who's she?
the lady took her eyes to the stairs and I froze on seeing her
"Janet!!!" I screamed and she did same
we both ran into each others hands in excitement
"look at you Samantha!
you've grown so pretty!"she said and I blushed
"oh! please! Janet
your the one who's pretty here, I could hardly recognized you" I said and she twirled round in excitement
"you could have placed a call over to me that your coming
I would have prepare a banquet or something"I said walking to the bar stand in the sitting room
"I wanna make it a little surprise"she said and winks at me
"your damn crazy as ever, aren't you gonna change"I said and she Huff
"am who I am
I live my life to impress no mother f**ker" she said and tittered
"I think I like that" I said and got hold of a wine and two glasses
"how was your stay back then in the state?"I asked decanting the wine into the glass cups
"it was cool but here is more fun" she said and I snickered
"am sure you must have forgotten about Golden boy brain, your forever crush
and must have gotten yourself a cute buddy" I winks at her and she took a sip out of her wine glass and feign a frown
"do you think am gonna date some lame ass and forget about my crush?
that's never gonna happen" she said and I frowned
"are you being serious?"
I asked in shock
"more serious than you think" she said and I gasp
"don't you think you are going too far Janet?
what if he has a girlfriend or a crush?" I asked and she frowned
"well then, I can't say till I find out If he has someone else" she said and I kept mute
obviously she's worried about what i had said
"how's your mum and dad?" I asked and she signed
"how's grandma and Molly?"she asked laying on the couch again
"they are cool
grandma left for her medical checkups and Molly is coming back from school tomorrow" I said and her eyes shone
"woah!
can't wait to see her"she said and I chuckled
"schools haven't start giving out admissions Janet!
so why did you came back from the state?" I asked watching her keenly
"don't tell me you aren't aware the golden boys are holding a concert today" she said and I sized her up suspiciously
"no I don't"
"too bad, you got to know now
I can't possibly lose it for anything in the world
can't wait to see my golden boy"she said and I chuckled
"woah!
I really had no idea that they were holding a concert" I said and she got up and twirl herself again
crazy girl!
"its been the topic on every girls lips" she said and I smiled
"good luck to you" I said and she frowned
"don't you dare Samantha!
cause you are going with me" she said and I frowned
"no am not!"I replied walking towards the dinette
"yes you are!" she yelled after me
*
*
*
the light on the stage was almost making me blind
the golden boys came out one after the other to perform their songs and I almost melt on seeing brain
this is all Janet's voice,I wont be here if she hadn't pester me to
"get a hold of your self Samantha!
he's your ex
he doesn't want you and don't forget you have a boyfriend"I cautioned myself and held my face mask closely to my face
am a dancer
a popular one at that
I shouldn't be found outside without a mask
brain looked dashing in the white suit he had on
everything he wore was pure white and his hair was dyed dark red and it was gel to the back, giving him a sexy look
geez!
he's as hot as ever
shit!
what's wrong with me?
what am I saying?
"hello beautiful" his voice flooded the room as he spoke into the mic and I almost lost my balance
omg!
was that is voice?
the crowd went hysterical and chants of 'Golden boy brain'
filled the air
who will ever believed I once dated this guy?
Janet was already dancing in a slow pace when he haven't even start singing
is she okay at all?
"i just wanna let you know I love you my sweet fans" he spoke into the crowd and the crowd went wide
I felt a tear roll down my cheeks
what the hell?
don't tell me am crying for that mother f**ker?
he isn't worth my tears
is he?
"this song is dedicated to someone I lost
someone dear to me" he said and sat in front of a piano
he placed the standing mic underneath his mouth.
why do I have the feeling he's talking about me?
@I won't let you go if I was sane@
I won't let you go,even in my dreams@
@being without you is like losing my breath@
@I wanna hold you close, close@
@take you faraway@
@I wanna live my dreams with just me and you@
he kept singing and he kinda look sober
*
*
"you are as stupid as stupid itself" I yelled at Janet as she shove me forcefully into the line of people who want the Golden boys Autograph
Golden boy David and Eric, were the ones assigned today and I heaved a huge sigh, on discovering it's now our turn
Janet rushed forward happily and gave golden boy David her cap which he signed on
"thanks for the gift the other day at the concert
i couldn't get to see you
my manager gave them to me saying it's from you"golden boy David said and I could tell Janet was melting
"do you by chance have Samantha's contact?"he asked and my heart skipped
he couldn't recognise me cause of the mask I had on
"oh! she's here" that bitch said and pulled off my mask
what the hell!
"Samantha!" golden boy David called in shock
just then I retraced my step and walked out of the concert, straight to my car
"Samantha!"
I turned to see someone I don't want to ever see
his hands were shoved into his pocket and his cap was turned to the back
he looks cute in the company of heavy securities
"Samantha" he called more like a whisper
I got into my car and hurriedly drove off