Dream High. Chapter 24
4 min read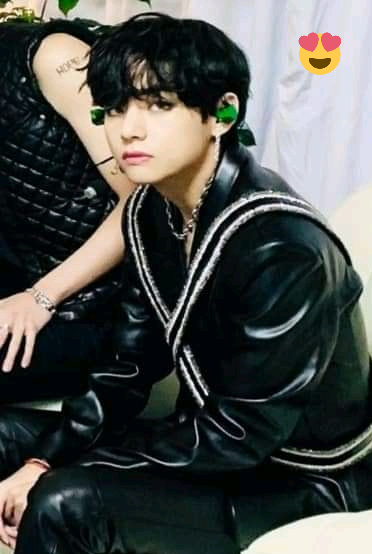 ???????????? T.H.I.E.F (Dream High) ???????? ????
???? Killer (Part 7)????
An India love action story….
Chapter 2️⃣4️⃣
Written by
©️ Ifeoma Isabella Silver Okeke Ozoemene.
???????? ….People, some will fly beyond the stars. People, some will fall…. ????????
Continuation From the last Episode;
????️ Ashwini Pov ????️
I couldn't believe this was happening to me. How did I not see this from the beginning? How?
I feel like a fool. A very big fool. In fact I am a fool.
I have been used by Arjun. Used, done and dusted by him.
I wiped off the tears from my eyes and stared at Arjun angrily.
"Is it wrong to express affection?" I asked him. "Is it wrong Arjun?"
"Did I ask for it Ashwini?" He asked me back and I opened my mouth in shock.
Right, he did not but I was too blind to see that.
"There are so many people longing for affection. I consider you the center of my universe Arjun. And in return you only think of me as just 'A hot fuck'. Have you ever thought, I have sent her on a dangerous job; is she safe? Is she hurt? Hope nothing bad happens to her? But no, you weren't thinking about my feelings at all. I have been caring for you all these time, praying to the creator every single day for your well-being and think about you all the time but you….you don't even consider me a living thing just a fuck, right?" I was crying shamelessly by now. Thankfully my mum isn't here to witness my shameful breakdown.
"You asked for the truth Ashwini." Arjun told me. "And I have to come out plain to you." He added.
"So all these years that I thought we were a beautiful couple was just a pretence on your part? Why did you lie to me Arjun? Why did you lie, telling me you loved me?" I asked him.
"I just don't want to hurt you Ashwini, my sister means the whole world to me and I do not want to see her cry or get sad." He replied to me.
So his sister means a lot to him and I don't? He was only pretending to love me back because of my scholarship which I foolishly gave to his sister.
"You made me give up my scholarship to your sister and not only were you lying about your love but you were using me all these time, touching me for six good years Arjun, six whole years."
"Point of correction Ashwini, I did not force you to give up your scholarship for my sister. I only told you how I was feeling about her not having the scholarship, how she was feeling about not getting the scholarship and I begged you, you could have said no. You decided out of your own free will to give it to Taru, don't heap the blame on me please."
It strung a lot in my heart that he was right.
I went to meet him and slapped him hard on his both cheeks which tear his lips and blood started pouring. I had surprised him with the unexpected slaps.
"I hate you Arjun, but you are right, I did that out of the love I have for you. I did that because I thought you loved me but I was wrong. Anyways, thanks for telling me sooner." I told him as I watched him trying to clean the blood from his cut lips. "And I won't stop Taru from completing her education, it's my sacrifice after all and now I have known better. You will realize my worth soon Arjun and then it will be too late."
I jammed the door to his face and went to my bed, taking one of my pillows and putting it on my mouth to silent my sobs.
I hate that I still love him. I hate that even though I was pained by his confession a little part of me still loves him. I still love Arjun. I wish he was joking about this.
????️ Arjun Pov ????️
Walking into my room, I went to sit on the bed I had fucked Janvi a few minutes ago. Janvi was my girlfriend, the one I truly love.
I stood up and went to my bathroom to clean up the blood from my lips. I succeed in cleaning the blood and return to my room.
I am happy that at last I had told her how I feel about her.
I am happy that she won't press charges against my sister for taking her place. The law school in America won't know that the girl bearing Ashwini is actually Taru.
I am so happy.
But….why do I feel a bit sad about it?
I don't love Ashwini but I do not want things to end like this today. I just told her how I feel about her but a little part of me had wished she didn't come home now. I had the perfect time when she will be back home.
Well, it's for the best.
I texted Janvi to come back.
I needed a quickie to get some things off my mind. And I know Ashwini won't let me touch her, not after I had said those hurtful things to her.
And even when Janvi came and I was banging her roughly. The sad face of Ashwini wouldn't leave my head.
I realized something that hasn't cross my mind.
I made Ashwini cry.