Crazy Oppas. Episode 6
3 min read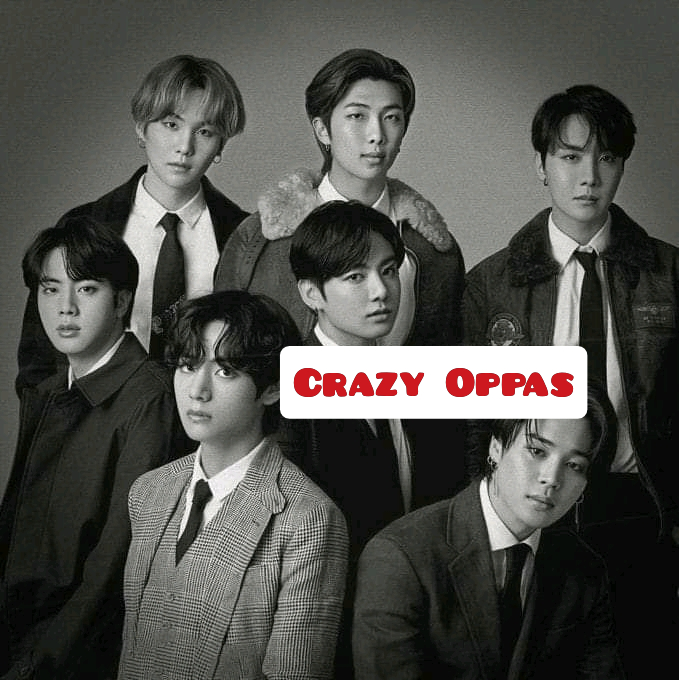 CRAZY OPPAS????
(A Maid for the Woo's)
Episode 6
(D๏ Y๏ย Wคภt T๏ L๏๏รє y๏ยг J๏๒??!!)
Minutes passed as the clock ticked,Min Ah was still in the middle as a pawn between the two brothers..
Nam,already bored of the game walked towards the water dispenser and handed a glass of water to Shin Woo…
'It's not nice putting the poor lady in such an uncompromising situation like that!! It's totally not WOO-acceptable!!'..He said aloud winking at Min Ah….
'Ohhh cut some dirty slack Nam,you're the on the sleazy tabloids with a different model every single day!!'..Kim retorted and walked away and after a minute they were all gone…
Min Ah heaved a sigh of relief thankful to Nam Woo who was her favorite artiste by the way but she could never dream of crushing on him…
That guy breaks hearts like chinaware…
Surely the Woo Oppas aren't what they seem to be..
Crazy Oppas is more likable term cause she's never seen a trio so crazy and abusive towards each other…
Well except for the dancer Hyung Woo..
How come she hasn't seen him yet??..
******
Jennie,half ecstatic and excited screamed at the top of her voice seeing the simple message from Nam Woo…
OPPA: See you later at 8pm…
'Chill Jennie it's only a text'..Yoo ra,her best friend murmured from the other side of the booth…
'Really?? Just a text?!! Nam Woo the leader of G5 just texted me and you're saying it's just a text?!! Girl this is my chance to finally grab hold of him!!'..She screamed again and then smiled nervously seeing the amused stares thrown at her..
Yoo ra just doesn't get why her best friend is so crazy about G5's Nam Woo..
He's a player that dumps women like trash!!…
******
From the other side of South Korea Nam Woo ushered another model into the Woo mansion and seeing how impressed she was he was happy with himself…
'So you actually own this place and your brothers live here with you??'..She asked…
'Yeah it's just for the mean time,you know the Woo Oppas love each other'..He kept on lying and she smiled…
Just then Min Ah walked past the living room,greeted the both of them and continued..
'Is she your maid?? She's very pretty'…The model muttered with a slight note of envy..
'Yeah she's from France but she also speaks Korean'..Nam lied and bit his lower lip…
It just doesn't stop..
'Really?!! She's from France?? Can she speak some French for me Nammy bear!! Please'..
'Really?? Okay then'..Nam replied and called Min Ah…
What does he want this time??,Min almost said aloud..
'Deh??'…
'Speak some French for my girlfriend Rosetta'..He commanded and Min's eyes widened..
'Gboragu??'…
'Do you want to loose your job?? I said speak French!!!'..Nam yelled and she sighed deeply…
She was definitely here to suffer..
________