Dream High. Chapter 38
5 min read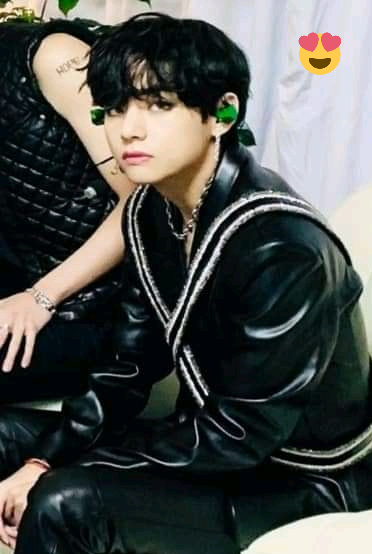 ???????????? Like Before Reading, Please ????????????
???????????? T.H.I.E.F (Dream High) ???????? ????
???? Who I Choose (Part 5) ????
An India love action story….
Chapter 3️⃣8️⃣
Written by
©️ Ifeoma Isabella Silver Okeke Ozoemene.
???????? ….People, some will fly beyond the stars. People, some will fall…. ????????
Continuation From the last Episode;
"Thank you Dad. What about Arjun and how is he doing?" Taru asked.
"He's fine dear."
"Send him my regards and tell him of my coming back. Send you one Tuesday dad. Take care and greet step-mum for me."
"Bye Taru." Bobby said and ended the call.
????️ Ashwini Pov ????️
Coming home, I was not in any mood to talk, I totally ignored Arjun who was talking to me.
Like seriously, can't he leave me alone?
I met Bobby who was coming out of his room and he gestured for me with one of his hands to wait which I did. He closed the little distance between us.
"King Sanjay told me what you did to his son and how you threatened him."
"Yes, and he has paid me the remaining money."
"You should have waited like you used to, I am the one who always pays you after you've done your homework."
"We both agreed to share the money equally, and to be frank with you Dad, you did nothing, I was the one who had risked my life to bring the prince safely. I should be paid more than half and you know that, I don't want us to argue much, you've been paid half of the money what else do you want again?"
"Is alright. How do you see the prince, do you like him?" He asked me, changing the topic.
"No, I don't like him, he is not my type. I like someone else and no, it is not your son."
"Good, Taru will be coming back on Tuesday." He told me.
"Okay." I said.
"Next Saturday we are all going to prince Khan home party, he is inviting us all, including Taru. I think he is interested in your sister."
"Well, good luck to them and I wish them happy married life." I said and he smiled widely. "Can I go now?" I added.
"Of course." He answered and I left him, entering my room. I locked my room door and removed my clothes and heels.
I quickly shower, put on my pajamas and went to bed to sleep.
My final thoughts were on Rohit and what he told me before sleep took over me.
By the time I woke up, it was night as the stars were out and shining brightly.
Wow, I had slept a lot.
"Ashwini, are you awake?" My mother's voice was heard outside the door and that prompted me to stand up from my bed and walk over to unlock my door, allowing my mother in.
She came in with a plate of rice.
"I am not hungry." I told her as I turned and went back to my bed to collapse on it.
She closed the door behind her and kept the plate on my bed.
"What happened dear?"
"I think I did something that hurt Rohit's feelings." I replied.
"What did you do?"
I explained everything that conspired between me and Rohit and after I was done, I turned to face my mother, still laying on the bed.
"Well, do you still like him?" She asked me.
"Yes mum, but with the way I had reacted towards his secret, he will think I hate him, that I am disgusted with him or something like that."
"Then call him and explain to him."
"Mum it's not easy, I don't think he would pick my call."
"Who told you? If I were in his shoes, I would feel hurt that the girl I like ran away when I showed her my deepest secret."
"And why will you think he likes me?"
"Because he opened up to you. Seriously speaking Ashwini, I would like to see this young man."
"I will call him and apologize."
"Now you are talking." She said with a smile.
"Did dad tell you about the party next week Saturday?"
"No, who is celebrating?"
"Prince Khan and he invited us to come and dad said everyone of us is attending." I replied to my mother but her smile faded. "Mum are you alright?"
"Yes I am fine. Call your charming and apologize to him. Scars shouldn't stop you from liking him, remember he is still Rohit you know." She told me.
She is right.
So what he has scars, he still remains Rohit.
"Thanks mum."
"Eat your food." She told me, leaning down to kiss my forehead and left my room.
I quickly grabbed my phone and dialed Rohit's number.
He didn't pick
I tried again.
He didn't pick
I tried the last time and he picked on the fourth ring.
????I thought you didn't want to pick my call????
????I didn't want to but I had a change of heart ????
????Rohit, I am sorry for how I treated you when you showed me your hand????
????I had forgotten how terrible it looks likes shorty, but it is all right. At least you called????
????I am sorry if you were hurt by my actions ????
????I perfectly understand shorty ????
????I will like to see you again hotshot ????
????Are you sure? I don't want to be ignored by you again…I don't know what you did to me but I wanted you to know about my scars and I was hurt when you ignored me. When it comes to you, I lose myself completely and I am not supposed to. ????
????I am going to kiss all over your body starting from your hand when I see you again.????
I didn't know when I said that and I held my breath waiting for his response which was taking time.
????I am really counting on that shorty ????
I smiled widely, feeling very happy and satisfied.
???? Goodnight hotshot ????
????Yeah, nighty beautiful ????
I quickly cut the call and scream out loudly not minding the people in the house.
"He called me beautiful!!!" I yelled out in happiness jumping up and down on bed.
"But I have been calling you beautiful and you are never this happy Ashwini." Arjun's jealous voice startled me.