Dream High. Chapter 50
7 min read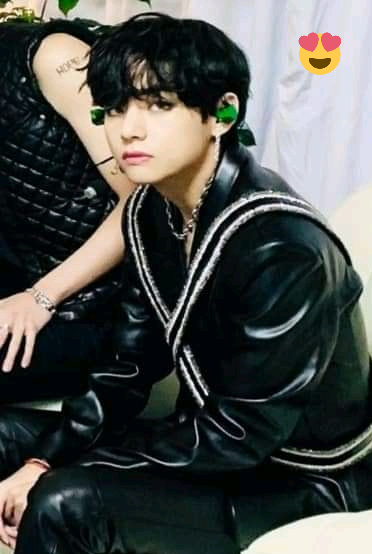 ???????????? Like Before Reading, Please ????????????
???????????? T.H.I.E.F (Dream High) ???????? ????
???? Khan's Party ????
An India love action story….
Chapter 5️⃣0️⃣
Written by
©️ Ifeoma Isabella Silver Okeke Ozoemene.
???????? ….People, some will fly beyond the stars. People, some will fall…. ????????
Continuation From the last Episode;
????️ Writer Pov ????️
"If only I know where my late sister has kept that book, everything would have been in our favor."
"But you haven't seen for the past twelve years my lady."
"I'm afraid not, so we have to use a new strategy to kill her. But you have to be sure she is the one so that I won't waste my magic on someone not worth it." Lady Meera told Amar.
"Yes my Lady and I just know how to do that, you will have to give me from now till the prince party, coming up on Saturday."
"So you've heard about the party?"
"Nothing gets past me, my Lady. I will definitely get to know if she's truly Aishwarya or not."
"Alright, thanks for your information, you can go." Lady Meera said and Amar disappeared.
********
Bombay City:
"Sorry I didn't inform you of my going out last night mum." Ashwini apologised as she ate an apple her mother had given her. They were inside the kitchen, cooking. Bobby has gone to visit his son in the hospital.
"Sneaking out Ashwini." Mehek corrected. "And you didn't even pick my calls at least to tell me you are safe."
"Sorry mum, it won't happen again." Ashwini promised.
"Have you spoken with your lover boy?"
"Yes, he will be very busy today and will be working a late night shift so we won't see each."
"So if he wasn't on night shift you would have sneaked out again to meet him, right?"
"No mum." Ashwini responded blushing a little, then cleared her throat when she felt Mehek gaze on her. "Seriously mum, I am not sneaking out again."
Mehek smiled. "Let's finish up our cooking before Bobby gets home."
As the day drew to an end, Khan didn't come and that gladys Ashwini.
_____
The days that followed made Rohan extremely busy with doctor Amol and he hardly came home. The little time he was less busy, he called Ashwini and they talked.
Prince Khan tried all his possible best to woo Ashwini which wasn't working. He didn't give up, he had the hope that one day Ashwini would love him and by Saturday he got a ring made of diamond and gold and told his father about his plans of proposing to Ashwini that night.
"I hope she won't embarrass you." King Sanjay said.
"No she won't, once I propose to her in front of our guests, she will realize how much I love her and won't hesitate to say yes. Every girl dreams to become a queen and Ashwini is no different." Khan told his father.
_______
"Taru will be coming home today and will be attending Prince Khan party. I hope you will be coming with us to his party." Bobby said to Mehek.
"I don't think I will be able to make it tonight Bobby. You can go, I will stay at home."
"You have been avoiding the Prince since Mehek, are you hiding something from me?"
"I am not hiding anything from you Bobby, I just don't feel like going to the party and you are not forcing me."
"Suit yourself then, I will be going with or without you Mehek." Bobby said with a raised voice.
"Good then, send my regards to them."
Heaving out a deep sigh, he scoot closer to her, he had thought raising his voice would change Mehek's mind but it didn't. "Please Mehek for the sake of me, attend the party. I will be the only one amongst my set who didn't come with his wife, I will be embarrassed to be seen alone, please just do me this favor."
"Alright, I will follow you but i won't be staying long."
"Thank you."
_______
"Are you going to the party tonight?" Ashwini asked Rohan over the phone.
"Yes, I and doctor Amol got invited by King Sanjay himself, you do know I'm a very famous doctor."
"Well, I didn't want to go but since you will be attending the party, I am coming. I haven't seen you since the past three days now."
"It's the nature of my work that keeps me from you sweetheart, but we are going to see tonight and I am going to kiss you senseless."
"Well I can't wait for it hotshot."
________
THE PARTY: Goa Palace
Everyone was at the party ongoing inside the palace compound.
Mehek who was dressed in a white saree and matching black heels uses a black veil to cover her face except for her eyes.
She was unrecognizable when Bobby had introduced her to King Sanjay and the present king's. Lady Meera hasn't arrived yet.
Ashwini was with Mehek and Bobby, she was dressed in a simple black gown and heels, she let her hair down and did a little make-up. When she walked in, every eye in the party was on her and she ignored their stares. Her eyes never leaving the entrance of the door, the one she was expecting to see at the party hasn't arrived yet. Bobby had picked a table for four.
They were among the first few guests who arrived early and now she is regretting coming early, she thought Rohan would have been here, waiting for her.
She was sitting down with Mehek and Bobby like the other guests were when Bobby stood up from where he sat and rushed to hug a lady who just came.
Ashwini recognizes the lady and curses under her breath.
Of all night Taru decided to dress in black, like she did.
Bobby led her to where they sat as every paused to stare at the Taru, the beautiful goddess who had graced them with her appearance.
"Good evening mum." She greeted Mehek and took the seat next to Mehek completely ignoring Ashwini as if she doesn't exist. Bobby took the last empty sit on their table.
Mehek nodded her head to her greetings and just focused on her time, 30 minutes more and she is out of here.
Ashwini couldn't deny the fact that Taru was beautiful, her black hair was let down and her jewellery looked so expensive.
'Where are you? Please do come so that I don't get suffocated by the cologne of a girl sitting next to me.'
Ashwini texted Rohan and got a reply from him instantly.
'Looked at the door, beautiful.'
At that moment, Rohan and doctor Amol made their appearance. Ignoring the loud gasps that emitted from Mehek and Taru, Ashwini waved her both hands drawing Rohan attention to her.
He smiled when he saw her and both him and doctor Amol walk towards them. They wear white suits which really brought out their handsomeness, though doctor Amol was a bit older than Rohan but Ashwini couldn't help but notice the man's handsomeness.
Rohan drew everyone's attention as his tall handsome self stopped at Bobby's table, his eyes never leaving Ashwini.
Before he could say a word, Taru stood up from her seat and stretched out her hand to him for a handshake.
"Hi handsome, I am Taru Poru." She introduced herself.
Rohan broke his stare and stared at Taru.
She was beautiful no doubt but not his type, taller than Aishwarya an inch, but that's it. Not to appear rude since everyone was staring at them, he shook hands with her.
"Rohit."
"Well Rohit has anyone told you how handsome you look? Are you single?" Taru asked, holding onto his hand tightly in hers.
"No he is not single, he is taken." Ashwini answered for Rohan.
"Who is she?"
Leaning closer so that his mouth was closer to her ear.
"I am not interested in you so don't embarrass yourself further." Rohan whispers.
"Too bad Rohit, I am interested in you and I always get what I want." Taru whispers back.
"You are asking for death young lady."
"Well, then I have got bad news for you handsome, I can't be killed that easily. In America, I won black belt in martial arts."
"Congratulations to you taru, but this is India not American." Rohan said and pressed Taru's hand tightly in his which earned a loud gasp from her and she withdrew her hand from him. "And that is my woman." He added pointing at Ashwini.
"What?"
Ashwini smiled and stood up so that she could whisper into Taru's other ear.
"Now you see why I dumped your loser brother for this hotshot? I can see you're already drooling for him too bad he is now mine and guess what? Touching him again you will find yourself touching the hospital bed, it's a piece of advice from me Taru."
Going to meet Rohan who leaned forward and kissed her briefly.
"This is my man Taru." Ashwini said aloud and smirked when she saw Taru's angry face.
No one noticed the stares going on between doctor Amol and a speechless Mehek.