Billionaire's Doctor. Episode 2
4 min read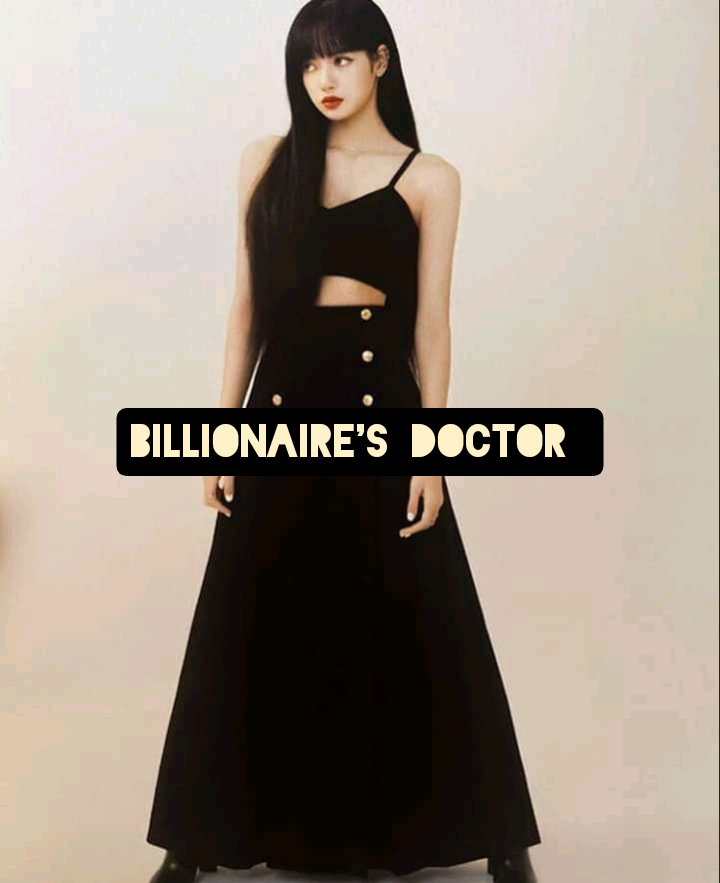 ????The Billionaire's
Doctor????????
(He hates women????)
Written by Eunice Nwodu
Episode 2
????Kira's pov????
Everyone flinched and I wasn't an exception.
What…what did he just say?
"Mr Adam…your son needs help" Mr Nathan stuttered but it made mr Adam look angry the more.
"I want a male doctor to attend to my son! Is that too hard to find!?" He rapsed and I scoffed.
I hate people that tried to think less of the female gender.
"Mr Adam, am sorry to interrupt but I think I should let you know that am the only available pediatrician in this hospital right this moment, so let me do my job!" I dished to the body and placed the stethoscope on his chest listening to his fast heartbeat.
"Am going to sue this hospital!" Mr Adam threatened and stormed out of the room.
I sighed.
"I need to inject him. I'll go get the drugs" I yelled and ran out.
????Adam's pov????
I clenched my fist and sat on a bench with grit teeth.
How dare that lady?
Who does she think she is??
I'm going to deal with her for making a fool out of me.
Am going to deal with her????
????Kira's pov????
I revived the little boy and he laid on the bed his eyes closed.
He's so beautiful and have that slight resemblance of his father.
It's so hurting to see a little kid feeling so much pain and health problems.
I held his little hand and rubbed it.
He opened his eyes slowly and glanced at me.
He looked at the ceiling.
"Am I at the hospital?" He asked, his voice so low and tender.
Aww.
"Yes, you are. How are you feeling?" I asked him and he didn't answer immediately.
"Fine. But I'll still be sick again" he muttered smartly as his eyes glued to the ceiling.
"Don't worry sweetheart, you'll be fine" I said and a tear slid down his cheek.
My eyes widened.
I was gob smacked.
What's making him cry?
Does his father hit him??
"What's wrong baby? Can you tell me?" I asked concerned and he sniffed.
"Daddy hates me" he replied and cleaned his tears with his hands.
I gasped.
Oh, the poor boy..
I sat beside him on the bed and pulled him into a hug.
He held on tight to me.
That heartless mr Adam.
Only God knows what he's doing to the poor boy.
I was starting to get emotional already.
"He doesn't hate you baby..stop crying. Am here for you. I won't leave you, alright?" I I said hoping to calm him down.
"Your hands are soft" he whispered and I smiled.
"Please…let me stay with you" he whispered again.
"But…your father" I jibed.
He kept mute and I pat his back gently.
The door opened and Mr Adam walked in.
????Adam's pov????
I stepped into the room and saw something odd.
The annoying doctor was holding onto Brandon.
I scoffed.
Pathetic.????
"Is he okay now? I have some place I want to be" I said to the doctor and she glared at me.
She stood up and walked to me like she would rip me apart any minute from now.
"Can I talk to you outside?" She asked and I just had to take a proper look from her head to toes.
"Fine" I replied and left.
I stood by the wall with my hands in my pocket.
"Your son is going through a feeling of hurt and pain. He said you hate him. You're tormenting him" she said.
I scoffed.
"And you think just by talking to me would change anything?" I asked and she folded her arms.
"If you can't take proper care of him, you hire a kind hearted nanny. Or…you take the boy to an orphanage" she jibed.
And that's where my plan comes in.
I smirked.
"What if, i hire you to stay at my mansion and take care of him. I'll pay you twice the cash you get paid here. What do you say?"
She looked suprised.
"I thought you detest women" she rolled.
I scoffed.
"Unlike you said, I love my son. And am sick and tired of him thinking I don't. So if he has you by his side, he'll have someone to take care of him" I said.
"So, what do you say?" I asked badly knowing she'd agree.
"No, I won't fall to your traps" she replied.
"Then, I'll be forced to sue this hospital"
"What?!" She gasped.
"Trust me, I have the money to that" I jibed. .
She sighed.
"Alright".
I Smirked.