My Bethroded. Episode 14
5 min read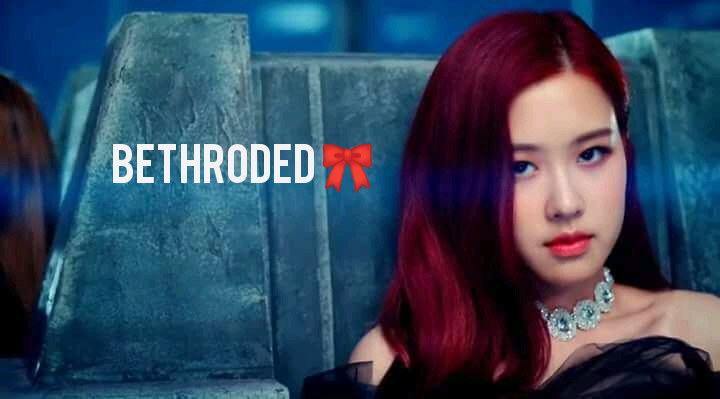 ???? My Betrothed ????
(She's feisty ????,he's rude ????)
Episode 14
By Simrah Saeed
???? Alexa ????
" Look who's here! It seems like my ex " Jane said jumping out of the bed
" Uhhm, I…a…" Stephen stuttered and we chuckled..
" Welcome Stephen, congratulations " she smirked
" I… I am really sorry for toiling with your feelings Jane please abort any plan you have I beg you " he pleaded.
" I will definitely abort every plan I have if you quietly and calmly oblige to my orders Steph"
" Did you know how heartbroken I was? You are a cheat and that innocent girl doesn't deserve you" she yelled and slapped him across the face.
You are nothing but a pig, a fool that will never change but this time, you will change for better when I am done with you .
Slap!
Kick!
Goodness! Jenna?
She's so angry. What the hell?
" You dare mess with my sister? I knew you were fake the very day you asked me out while dating my sister but I never wanted to tell her because I love to see her happy. You were her happiness and all you could do was Break her "
" You (slap) are(slap) a fool(slap)" she said while giving him slaps. Exactly what he deserves but I wouldn't use my hand to touch him. The one I did is enough in it.
" Your wedding is now the 24th of this month right?" Jane asked and he nodded holding his cheeks hurtfully..
The whole Stephen didn't say a word. His cheeks was red and his eyes were puffy but no tears coming down…
" You will have to quit philandering because any day I see you with a lady I will destroy your marriage with the tape and"
" You will be my slave till a day to your wedding " ….
???? Zach ????
" Are you fucking serious right now? " I asked…
" No, I am fucking your ass, fool" Eric replied glaring at me.
How do I become nice and romantic?
" B..but how do I achieve that?"
Wait! By kissing her? Alexa will slap my ass. I seriously can't forget what she did the last time.
I was hurting so much that I vowed never to try that with her again.
" First, stop bickering like some school guys. Be nice to her, change her perspective about you "
" Apologize to her soon about what happened between you two"
Well! I don't know how to apologize to someone. I have never done that before…
" Can you help me with the apology ?" I asked and he scoffed
" Help you? How? Was I the one that offended her? Apologize to her yourself " he said plainly
" Of course I will but I need someone to put me through while I do that "
" Just that?"
" Yes Eric, I will do the apology myself "
" Okay then call her over and if you like mess up on the phone too "
Call her? She won't even pick if she knows it's me.
But I will give it a try right…
I nervously brought out my phone and dialed her number…
???? Alexa ????
My phone beeped and I excused myself from there.
Unknown number! Maybe it's Brandon. He's the only one I have given my number to and so he can call me with any number.
???? Hello ????
???? Hey Alexa ????
Wait! Isn't this Zach's voice? He seriously called me for the first time and he just greeted politely too and not with insult…
???? Zach?????
???? The one and only ????
Dumbass!
???? I am certain you need something so what did you want?????
???? Well, I don't need anything much but you ????
He said chuckling…
???? Is that why you called me?????
???? Oh! No sorry Alexa ????
Huh?
???? Zach?????
???? Yes fiancee ????
???? Did you just say sorry?????
???? What's the big deal about that? Yeah and sorry again, now can you listen please ????
If this is a dream I really don't wish to wake up… Sorry? please? From Zach? Goodness!
???? O..okay ????
???? Uhhm, can you come over to my place ?????
???? Huh? Why?????
I queried
???? I have something important to discuss with you ????
???? Is it another trick to lure me into your bed?????
???? Of course not Alexa, it's far from that. And do not worry. I won't do anything stupid, my cousin is here with me just please come over ????
Okay! This is getting weird!
Why did he want to see me? And what's so important he wants to discuss with me?
Is it about the wedding? But u think it's tomorrow Dad said we were going for shopping right?
I seriously don't get this….
???? Are you there Alexa? ????
He asked
???? Uhhm yeah, I will come. Just give me some minutes ????
???? Ah! Thank you so much wifey to be, see you soon ????
He said and hung up…….
Seriously? What is Zach up to?
This is unlike him.
He didn't throw tantrums at me, he didn't call me names, he said sorry and please and for the very first time he called me wifey ……
It's not a dream, it's real!
Zach can do this only if he has something that he's planning or something on his sleeve.
It was just few hours ago we had a fight so why is he all good now?
Maybe I should find out myself, he won't harm me right?
????????????????????
I came out of my car and carefully walked into the house.
The house seems quiet like there's no one in there….
" Come in Alexa, I am in"
I heard Zach's voice.
Oh!
I opened the door and entered.
He was standing by the door…
" I thought you were never going to come Alexa " he said smiling widely at me while I rolled my eyes..
" I am not like you who doesn't keep to promises "
He chuckled stretching his arms
" Can you give me a hug at least?"
A hug really? When did that start? I glanced at him and saw he was serious….
" Shift Zach " I pushed him making my way to the sitting room while he laughed following me..
A guy was seated on the couch! Oh! His cousin .
I totally forgot…
The guy raised his head up to meet my gaze….
My eyes widened as I saw who it was …
This can't be right? He's not in Korea,he definitely can't be…
His eyes widened as he saw me…
" Eric?"
" Alexa?" …..
…..
Where did they know each other?????