Billionaire's Doctor. Episode 9
3 min read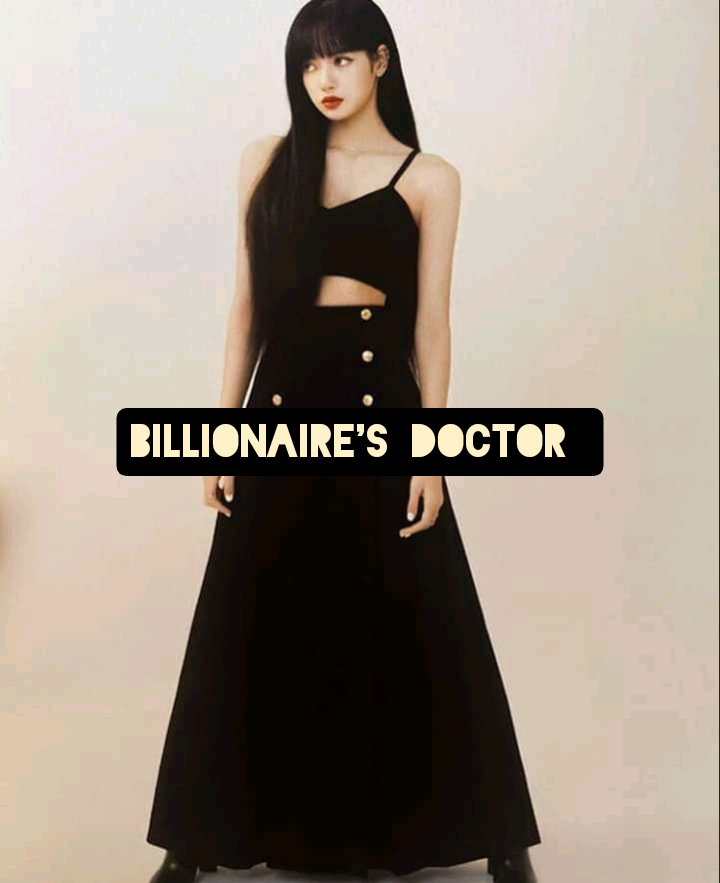 ????The Billionaire's
Doctor????????
(He hates women????)
Written by Eunice Nwodu
Episode 9
????Kira's pov????
He finally got the cat off his face and rushed to the window. He threw the cat all his might and I guess it flew far away.
Oh!
That must hurt.
Mr Adam turned and I saw a scratch by his cheek. It was bleeding.
"Who let that cat into this mansion?" He asked sternly glaring at me.
I began to stutter.
"It…it was cold and sick" I stammered.
"What is wrong with you?? Can you ever stay a second without causing trouble!??" He yelled.
"Yelling at me doesn't change anything mr Adam just tell me where the first aid…"
He raised his hand signalling me to stop talking.
I kept shut.
"Get out of my room cause the more second you stay here, the more am pushed to scratch your face" he stressed out.
"Yeish sir, are you now a cat?" I asked pouting.
He shot me a stare that delivered a message. I quickly ran out of the room.
????Mr Adam's pov????
Can this day get any worse?.
First I touched the doctor and now I just fought with a cat.
Geez,
I went to the bathroom and pulled off my clothes.
I stood before my mirror and used a towel to dab on the cut.
How would Kira like it if I give her a scar on her face???
I don't beat women but I just wish some way somehow Kira will get a scar on her face as well.
This is all her fault.
Letting a stupid cat into my house.
She's absolutely crazy.
***Next_day***
????Kira's pov????
I woke up when the door opened and Brandon walked in.
He was smartly dressed in a stripped shirt and shorts.
Well, he won't be going to school anytime soon cause we're still in August.
"Good morning auntie Kira" he said and I sat up. He sat beside me on the bed.
"You look good. Is dad taking you somewhere today?" I asked and he chuckled.
"No…my lesson teacher would be coming over soon" he said giggling..
"Let me guess, he's a man?" I grinned and he nodded..
Oh mr Adam..
Was God aware of his creation??
"Take your bath Aunt and join us" he said before getting off the bed.
He ran out the room. I sighed and went to the bathroom.
I pulled down my clothes and stepped under the shower..
***
I came downstairs and met Brandon writing on a book with a man before him across the table.
He looked up and his eyes glistened on seeing me. He looked suprised and shocked though.
"Aunt Kira!" Brandon called and I came close.
"Good morning" he said with a smirk.
I smiled.
"Good…morning" I replied sitting on the couch behind Brandon.
I watched them study for a while but then I was getting awfully bored.
"Miss, can you please help me get a glass of water?" The teacher asked and I nodded.
I went to the kitchen and headed for the fridge. I took a bottled water.
I felt two hands and hold me by my waist.
I shuddered.
Who on earth?
I turned to see the teacher.
I flinched.
What's he doing???
He pulled me close to his body and took his hand to my bo**s. The bottle water fell from my hand to the floor.
"What are you doing?" I asked scared and lost. I tried to push him off but his strength and body subdued mine.
"Let me go!" I yelped and hit my hands on him.
"Relax. I know you want this" he chipped and pinned me to the refrigerator.
Oh God!
He was so rough.
Tears came down my cheeks as I cried like a baby. I felt his hand find it's way into my dress. He squeezed my butt before rubbing my clit against my clit.
"Stop!!!!" I yelled but he was persistent.
I kept struggling with him and he circled his hand around my neck strangling me.
Suddenly, The kitchen door burst open and Mr Adam stood there looking very angry.
The teacher left me immediately.
Oh my!.
I can't believe I just got raped.