Billionaire's Doctor. Episode 11
4 min read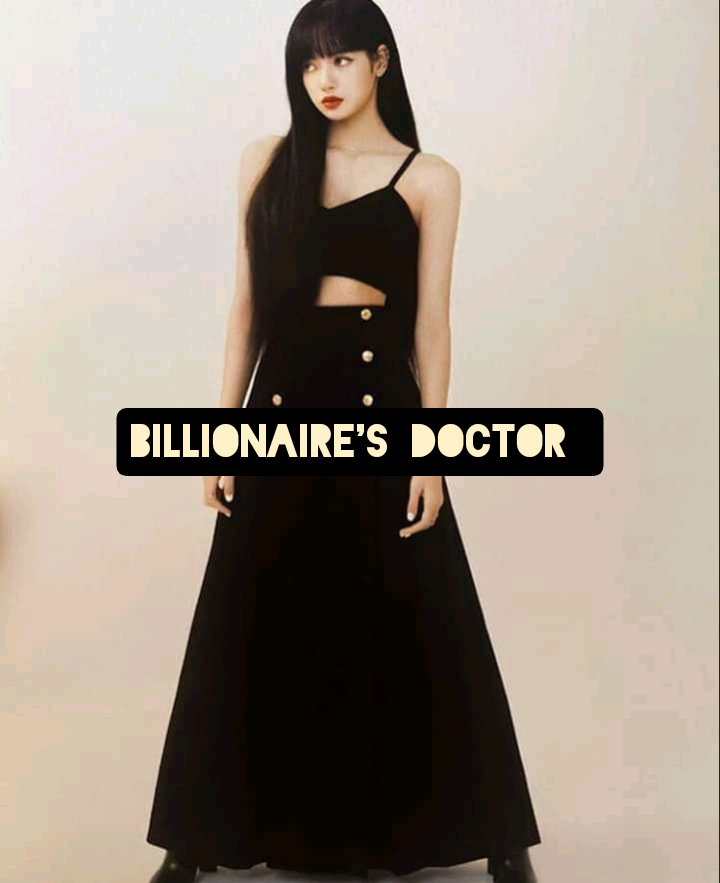 ????The Billionaire's
Doctor????????
(He hates women????)
Written by Eunice Nwodu
Episode 11
????Kira's pov????
We walked into his office and he headed over to his table.
"Kira…come here" he said and I moved over to him.
I wasn't so close either.
He opened the document on the table and flipped the pages.
Believe me, I was so curious about what he wanted to show me.
He breathed out with his gaze fixed on the papers.
"He's dying Kira" he dropped the bombshell and I cringed.
What…what does he mean?
"I don't understand. Who's dying?" I asked as my eyes welled up.
He sighed.
"Brandon is dying. According to the last check up his personal doctor conducted. One or two more attacks might take his life" he paused and looked at me deep in the eyes.
My tears were becoming much but I didn't make a sound.
"I just told you cause he'll leave us soon so you should pack your bags and get ready to leave. You can as well use the remaining days or weeks and do all things you'd want to do with him" he said and turned his back on me.
"You can leave now".
I ran out of the office barely seeing where I was going cause my eyes were blinded by the tears.
No…
Brandon can't die.
He's still young and has so much to live for.
I rushed into my room and shut the door. I jumped on the bed and buried my head on the pillow crying my heart out.
I wish there was something I could do to save him.
Maybe, if I could give my life in place of his.
Mr Adam loves him. He's his only family left.
I couldn't stop crying.
***An hour later**
I woke up when I heard loud knocks and bangs on the door.
Oh geez,
I have been cried myself to sleep.
I jumped out of the bed and ran to the door. I opened it and Mr Adam grabbed my arm.
Oh my God!
"It's Brandon!" He rasped and pulled me along with him while the chef went into my room to get my luggage which had my med- kit inside.
Mr Adam was going si fast and I that was when I realized the second time we're having a physical contact.
We got to Brandon's room and there I met him jerking back and forth on the bed. He was vibrating so much and his beautiful eyes disappeared into his head.
I ran to him checking his pulse as more tears came down my cheeks.
"He's breaking….we're loosing him!" I yelled snatching my med kit from the chef and set it down on the bed beside Brandon.
I brought out my stethoscope and hung it on my chest. I listened to his heartbeat. So weak but fast.
I took out a new syringe and tore the wrapper. I drained the blue liquid substance in a bottle and reached for Brandon's arm. I looked for a vein..
Oh fu-k!.
Why must he be so thick?
I raised his arm looking seriously for a vein.
I didn't mean to hurt him but I hit his arm hard and a green vein popped out.
I injected the content into his system before breathing into his face.
He gasped for air as his eyes opened again and his eyeballs were back.
"Brandon…Brandon…" I called his name severally hitting his cheek.
He has to respond.
He kept muttering gibberish and rolling his head side ways. He had stopped shaking and jerking but he still needs to accept the drugs.
"Come on boy…please…talk for me. For auntie Kira" i pleaded shedding more tears.
His eyeballs went back into his head and my heart skipped.
No…
I continued hitting him and dragging his shirt.
"Kira…he's gone…" I heard mr grumpy behind me.
I snubbed him and continued hitting Brandon.
He coughed and blinked his eyes.
Yey!
His eye balls returned.
He stared at me with tired eyes. He must be hungry.
I told the chef to get him something to eat and he left.
I wiped my tears and sat next to him. I held Brandon's hand rubbed it softly.
The chef returned with a plate of macoronni and cheese.
The aroma filled the room.
I was about to take the plate when mr Adam interfered.
"I'll feed him" he said and I left the bed while he sat on where I was sitting.
He fed Brandon slowly and carefully.
More tears came down from my cheeks.
Brandon can't die.
I'll do everything in my power to save him.