Billionaire's Doctor. Episode 15 And 16
7 min read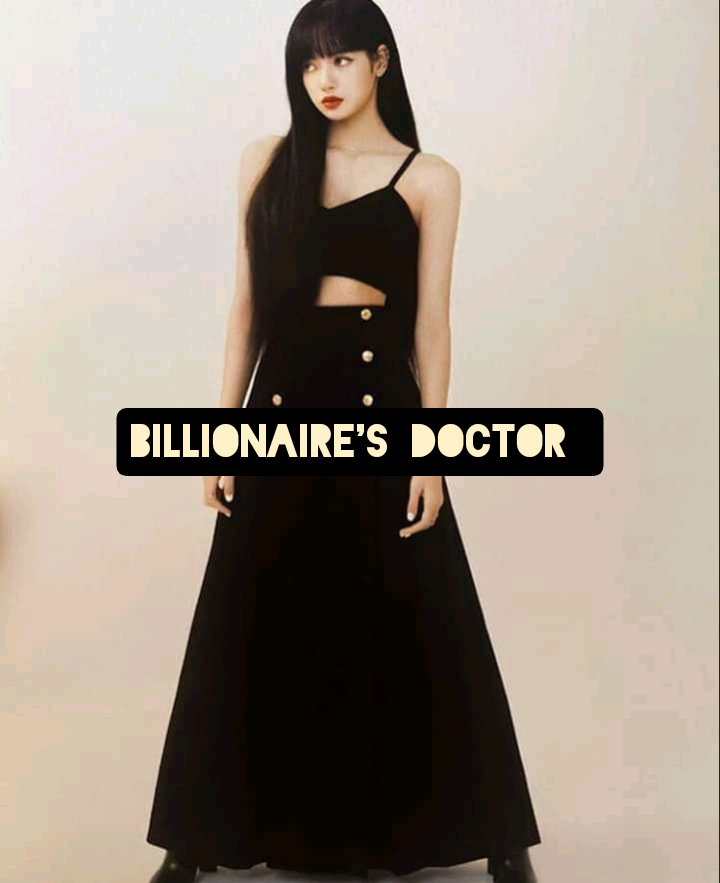 ????The Billionaire's
Doctor????????
(He hates women????)
Written ✍???? by Eunice Nwodu ????
Episode 15 & 16
???? Kira's pov ????
I quickly made breakfast for everyone while the chef stood at the end of the kitchen looking nervous and angry.
It took a while for me to convince him that Mr Adam really wanted me to cook for him.
I added the last ingredient and stirred.
Perfect!
I dished the meal including the chef's own, Brandon's and Mr Adam and I.
I also fried some plantains to go with the sauce.
"Help me serve please" I said to the chef as I carried the tray containing Mr Adam's meal.
He grumpily moved to the table. I smiled broadly at him and left the kitchen.
I went upstairs and walked into Mr Adam's room.
Oops,
I totally forgot to knock.
He had a towel around his waist and water dripped from his chest.
Oh!
I remember it like it's yesterday when Brandon and I sneaked into his room and I caught him stepping out of the bathroom.
I walked to the table and dropped the tray acting like he wasn't even there.
I felt him behind me and I freaked out jerking up.
I thought he was allergic to me and wouldn't want me so close.
I shifted as he uncovered the plate and inhaled the aroma of the sauce.
"Nice face…what hand did you use to cook this?" He asked and I scoffed.
What sort of question is that???
"These" I said raising my palms for him to see. I smiled showing him my white teeth????.
"What? Why are you showing me your dirty teeth? Did you lick the sauce before serving it?" He asked with a crumpled look.
"Seriously? If I didn't taste the food, how would I have known what more to add?" I asked folding my arms.
"How many times did you wash your hands?" He asked and I sighed.
"Once".
"With the detergent?" He asked looking into the place again.
"Yes sir! I had to wash the dirt I got from sleeping beside you last night" I dead panned and he cracked.
"You had to wash just your hands?…I washed my whole body. Just your witchy breath on me felt like a dozen bacteria".
I gasped.
He's so good…
He should get a degree at insulting people, scratch that – women.
"But because I've already asked you to cook, I'll manage" He said dropping the lid back on the plate.
"No…Don't bother eating it talk more of managing it. I'll tell the chef to prepare something else for you" I said as I tried to carry the tray again but he held my wrist and let go immediately.
"Let the food be…yeish! You know am sick, you shouldn't be letting me talk this much" He whined and I chuckled.
"You're hilarious Mr Adam" I beamed.
He walked to the wardrobe. I left the room to get his drugs.
I walked past Brandon's room and saw him eating with chef feeding him.
He said something but his words were stifled by the food in his mouth.
I waited for him to swallow the chunk of food that blew his cheeks.
"The food is so good auntie Kira" He blurted and I smiled.
"Aww. Well, enjoy it" I said and went to my room.
I got the drugs and in no time I was back to his royal grumpiness's room.
He was already in his clothes and sat before his meal.
He opened the food and glanced at me. I dropped beside him and looked around his beautiful room.
geez,
I thought he was sick, the air conditioner in the room was chilly.
I rubbed my hands together.
"Do you need anything else?" I asked and he nodded.
"I don't know how to take the drugs" He said eating from his meal.
I sighed.
"Just two tablets would do…10 minutes after eating" I stated.
"I know you want to kill me but don't make it so obvious! Bring out the tablets and place them how I should take them".
I glared daggers at him as I took the drug and brought out two tablets and dropped them on the tray next to his plate.
"You can take some pain killers so you don't get a headache" I enthused and he sighed.
"Alright…Get yourself ready, I would like us to go to one of my restaurants and have lunch…" He said and I stared at him awe-filled.
Jesus Christ!
Seriously???
Is this a…
"Get Brandon ready too" He muttered and my heart began beating a bit more normal.
Am so excited.
I rushed out off the room and jumped way up when I got to the lonely hallway.
This is mind blowing…
Mr Adam is changing for sure.
He's not so the same man who yelled at me at the hospital not to touch his son.
I walked back to my room and sat on my bed. I'm still recovering from the shock and news.
He can't be serious…could he?
I heard the song of birds chipping around my window.
I feel like 'Belle' for sure…
I went to my luggage and began looking for a nice outfit to wear.
Fu-k!
I have just one dress…
I didn't plan on going anywhere during my stay at the Mansion.
Besides, it's not a dinner or date – just lunch.
I'll wear my pink top and jeans.
It's the favourite to-match among my wears.
I twirled to the bathroom to have a bath and luckily, I wasn't stinking.
Yey!
*
*
In few hours, I had gotten ready and completed the clothes with a white and pink sneaker and a white face cap.
I headed for Brandon's room to meet him in a black jumpsuit.
Handsome.
"You look so adorable B. I could eat you up!" I squealed and touched his cheeks.
He giggled.
"If you eat me up, daddy will eat you too" He said and I laughed.
Only if he knows what that means…
The door opened and Mr Adam walked in.
"Let's go" He said and walked out of the room.
Hm.
He wore a black jumpsuit same with Brandon.
So adorable!
We left the room together..
We got outside and stood before the car we were going with.
Oh my God!
It's Mr Adam's best car yet.
A red Alfa Romeo Stelvio!
Whoa!
I can't even imagine how much the car must have cost him.
Brandon, like always, rushed to the front seat while I headed for the back one.
"Brandon, you'll be staying at the back today. let auntie Kira sit at the front, huh…" Mr Adam suddenly said and my heart leapt.
Oh geeeeeeez!
Brandon didn't waste time in coming to the back seat and I helped him get in.
I was scared of coming to the front cause I had the hunch, Mr Adam was up to something.
This mean man…
His weird in so many ways.
I entered afterwards and we drove out of the mansion.
????Mr Adam's pov????
I never knew Kira had…different elfin taste.
Her outfit was drop dead gorgeous and it made her look cute and of course….
She's not so plump or fleshy but she's still beautiful.
God!
I can't stop complimenting her in my head. What is wrong with me???!!
In few years, I show no emotion and have never been close to a woman because I decide to and now am actually living under the same roof with this witch.
I rolled my eyes as we approached on of my resturant. The best I have actually…
I want to come see how things are going myself cause it's been a while.
And the angel in me made me bring miss doctor here and annoying Brandon.
I parked and we alit from the car.
Brandon took Kira's hand as we walked to the resturant.
Yeah… We look good.
We were welcomed by two waiters and they seemed to be nervous.
They should be cause I feel like firing someone today.
"Do you want VIP sir?" One of them asked smiling like fools.
"Nope…just privacy" I mumbled and we got a table.
We sat down and Brandon took the menu.
Just one glare at him and he dropped it back.
Innocent Kira was looking around like She've never been in a resturant.
So cute.
I mean…so annoying!
????Willo's pov????
I was walking around the street when I saw the latest car drive into a resturant!
Wtttff.
Am a journalist and this means…gist!
I took the camera around my neck and his somewhere taking photos of the car.
The door opened and they all stepped out.
Mr Adam and his son…
Aww.
Wait a minute!
And a lady…
What the fu-k!!!!
A lady with Mr Adam.
Hallelujah!!!!
This is fu-king big news.
I took as many pictures I can.
So the billionaire Mr Adam is not gay after all.
He likes pu**y too.
Big news!!!!