Billionaire's Doctor. Episode 17
4 min read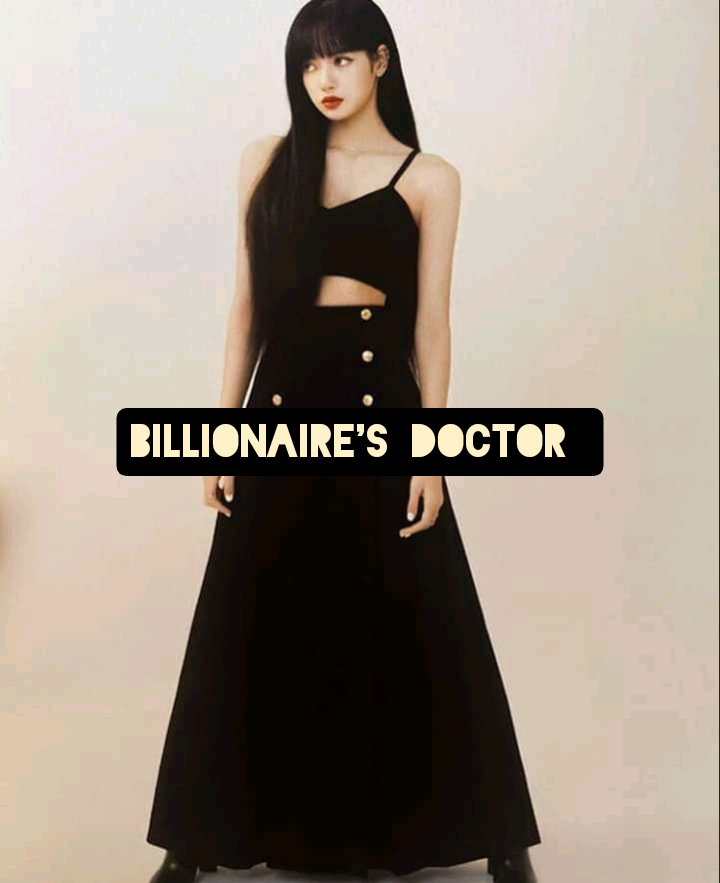 ????The Billionaire's
Doctor????????
(He hates women????)
Written ✍???? by Eunice Nwodu ????
Episode 17
???? Kira's pov ????
I've never been in such an exotic and beautiful restaurant in my entire life. The whole place was lit and there was a huge chandelier lights at the center of the place. I was so engrossed in admiring the place, I forgot I had company.
*Kira!* I heard and flinched.
Mr Adam was staring at me with those cold eyes of his.
"Place your order" He said icily and I took the menu.
"Daddy, i want chicken wings with lots of pepper" Brandon said excitedly and the waiter took note.
"Don't add much pepper. Put the one acceptable for a four years old" Mr Adam said to the waiter.
"I'm not so hungry. Can I get just wine?" I ordered and the waiter nodded.
"What kind of wine?" He asked and I stared at him clueless of the name or type of wine we got…
"Get Ivy's best red wine" Mr Adam chipped in with his eyes fixed on me.
"Alright sir" The waiter said and wentnon his way walking as fast as possible.
I gulped feeling uncomfortable with the way Mr Adam was looking at me. A soft harmless stare but it was taking too long.
Is there something on my face?
Oh God!
What is he thinking????
I looked down shyly in search of somewhere else to look at.
"Don't be so bashful, you're not good to look at" He remarked with a scoff.
"Then why are you staring at me since am so ugly???" I asked rolling my eyes.
He glared at me and Brandon giggled.
"You're wrong dad, auntie Kira is super cute" He said giggling.
Whaaat?
Even little Brandon here knows am the opposite of his father's insults.????
Mr Adam was about to say something when the waiter returned with what we ordered.
He arranged them on the table and Brandon washed didn't waist time in attacking the wings on his plate.
"Brandon!" Mr Adam yelled wide-eyed.
He handed him a small bottle which I suppose was a hand sanitizer. I helped Brandon with it and he continued eating.
I tried to uncap the bottle of wine but it was too strong.
I turned to Mr Adam…I caught him staring at me but he dropped his eyes on his phone immediately.
Hmph.
"Let me help you with that" He said and took the bottle from me.
He uncapped it and poured some for me and himself.
He sat back on his seat and I took the glass before me and gulped down a little quantity.
Wow!
It tastes so sweet…
I looked up at the flat screen television that hung high on the wall.
The volume seemed to increase getting everyone's attention.
There was a lady with green hair talking.
Hmm.
Suddenly, Mr Adam's photo appeared.
Wait a minute…
This photo was taken today, outside!
*Some sweet gist just dropped into the studio…it appears the famous Mr Adam is being spotted at one of his restaurant downtown and…with a woman!* She announced and our photos were showing at the screen.
Oh my God!
What's happening??
Mr Adam stood up and briefly looked around the place.
"I'll be back, stay put" He ordered and left the table.
Oh goodness!
Is he mad?
It's such a big news cause everyone thought he was gay since he's never seen with a woman.
Oh God!
I should have dressed as a boy.
????Jade's POV????
"Mmm….
"So soft…..
"Oh God….don't stop!
I bemoaned in ecstasy as the lady gave me a massage.
Her hands are so divine and soft. It's like God gifted her with such hands.
I heard the door open and close. I lifted my head up to see my friend – Beauty.
She was holding her phone up coming to me.
"How are you Jade?…um…hope you're having a good time" she said smirking.
"Yeah….what's up?"
"I just think you should see the news" she paused and turned on the TV.
What!
They're saying something about my forever crush, Adam.
I've loved him my whole life but when he lost Brandon's mother, He pushed me away with every other lady close to him.
I moved on though but he still has a place in my heart cause I truly loved him.
My face dropped the moment I saw him sitting at a table with Brandon and a WOMAN.
Wttfffff!
A woman with the same Adam I know?
I scoffed.
"What's this supposed to mean?" I asked getting pissed.
"It means…Mr Adam is no longer a female hater. Which means, you have a clear shot" Beauty replied and winked at me.
What's she talking about?
????Willo's POV????
My heart raced the minute I recieved the credit alert from my boss.
He wants more of the news so I had to enter the restaurant and act like a guest recording the whole lunch.
He even offered to help the lady open the bottle champagne.
Aww.
I smirked as I was able to get a good view of the beautiful lady.
Suddenly, I felt a hard pull by my collar.
What the h*ll!!!
I fell to the ground and looked up in pain. My eyes met with a very angry Mr Adam.
Oh God….
Am dead for sure????