Billionaire's Doctor. Episode 18
5 min read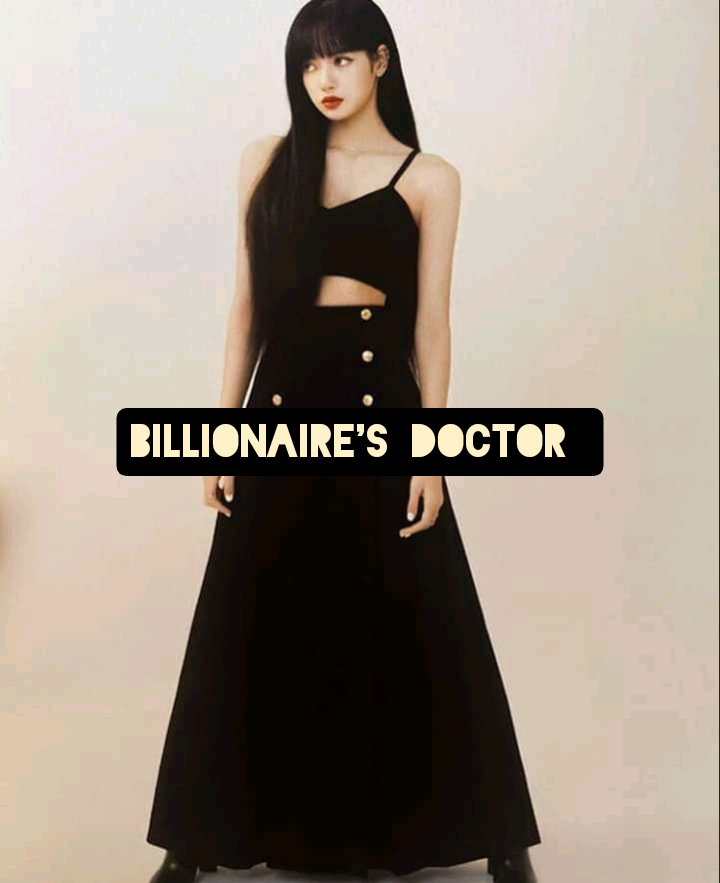 ????The Billionaire's
Doctor????????
(He hates women????)
Written ✍???? by Eunice Nwodu ????
Episode 18
???? Mr Adam's pov ????
The minute I saw the news on TV, I knew the reporter that took that photo was still around somewhere.
I looked around the whole place before leaving to find the person.
I finally spotted him and he was still busy recording Kira as she fed Brandon.
Rascal!
I pulled him by the collar and threw him to the floor.
He was in pain but he still looked up at me.
His eyes widened as he stuttered back stupefied.
"Mister…mister Adam…I…I…" He stammered nervously as he stared at me with beady eyes.
"You value your work more than your life, don't you?" I asked with my fist clenched.
I began walking close to him while he wavered backwards.
"Am sorry sir. Please pardon me. I'm my mother's only child. Have mercy" he peeved with a shaky voice.
"Oh really?" I chipped with a smirk on my face.
"Y…yes" He muttered with sweats surfacing on his forehead.
"Take him" I ordered and the two men behind me grabbed him, pulling him up.
"I want him tied up real good. Expect me this evening" I said and they dragged him away through the back.
I don't intend of beating him up at a public place.
Am not that violent.
I took the camera on the table and saved the ongoing record.
I'll see it later.
I walked back to the table to meet curious, worried and cute Kira.
She looked really bothered.
"Where were you? I was starting to feel scared" she blurted but quickly kept shut.
I smirked sitting down.
"Scared? Seems like you don't know me Kira…Am stronger than I look. You don't have to be so scared that your crush is gonna get hurt somehow" i said with a grin.
"I don't even like your face, speak more of liking 'you'. You're seriously not in my crush list" She stated and I scoffed.
"The more you pretend, the more uglier you look. But…you shouldn't be so scared on making a move on me. I'll humiliate you but I don't beat ladies" i cooed with a big smile.
????Kira's pov????
And then again, this human being acts like the whole world revolves around him.
I can't possibly have feelings for such a guy who can crush a soul with just few words. He's heartless and grumpy.
"Stop talking like you want me to like you back. I was just scared cause most of my friends and relatives will get to see I am with a monster named Adam" I fired and he squinted his eyes at me.
Truth be told,
That makes him look really hot.
"Oh really? I had to be seen with a witch who's not even…" He paused and looked away.
What was he going to say?
"Dad, did you run out of insults?" Brandon asked and Mr Adam glared at him.
"Alright…lunch time's over. Let's go" He said and we got up.
"Mr Adam, don't you have female employees?" I asked looking around.
I could only see male workers walking around.
"Yeah…Am glad you noticed" He dead panned and we left the resturant and got into the car sitting exactly how we were earlier.
He drove off and believe me…It was a long quiet ride.
More like we were just returning from a funeral.
We got home and Brandon ran inside. I was struggling with my seatbelt cause I really didn't know how it worked.
I felt Mr Adam's soft cold hands touch mine as he pressed a button and the seat belt was back to it's position.
I got down from the car and waited for him to come over but he walked past me like I wasn't even there.
I followed him inside afterwards and headed for my room to change.
????Mr Adam's pov????
It was almost night and I was feeling kind of chilly. It must be the effect of the sickness.
I just wanted to do something silly tonight.
Suddenly, I remembered the stupid reporter that has made the topic of the day.
Am going to deal with him for sure. I wore something simple and headed for the basement.
Am sure Kira and Brandon are asleep.
Who cares anyways?
Brandon is used to me beating up people who gets me mad especially at night.
And Kira….
She would Have to mind her business.
I arrived to meet the two guards awake. The reporter was tied and a chair and he was asleep.
I gave him a hard slap on his cheek with the back of my palm.
He groaned and threw his face away, waking up instantly.
"Am sorry sir….please don't hurt me!" He rasped as hot tears scrolled down his cheeks.
"Untie him" I ordered and the guards obeyed immediately.
The reporter stood up, his feet wobbly. He was even peeing on himself.
Disgusting!
"What's your name?" I asked gazing at him.
"Willo sir" He replied looking scared.
"Willo, am going to teach you a lesson tonight and you'll learn how to abstain from dangerous men's business" I said clenching my fists.
"No…no! Please" he cried and I scoffed.
I raised my hand up to hit him again.
*Adam, stop!*
A voice said and i turned to see Kira standing by the door.
The weight on my hand loosened and I faced her properly.
She stared at me – eyeball to eyeball.
"let him be..please" she said softly and held my hands
I kind of seemed to succumb to her touch.
I was feeling less angry.
What is this woman doinh to me?
I looked away from her elfin face.
"Release him and drive him home" I ordered glaring at Kira Who wore a big smile on her face.