Billionaire's Doctor. Episode 24
4 min read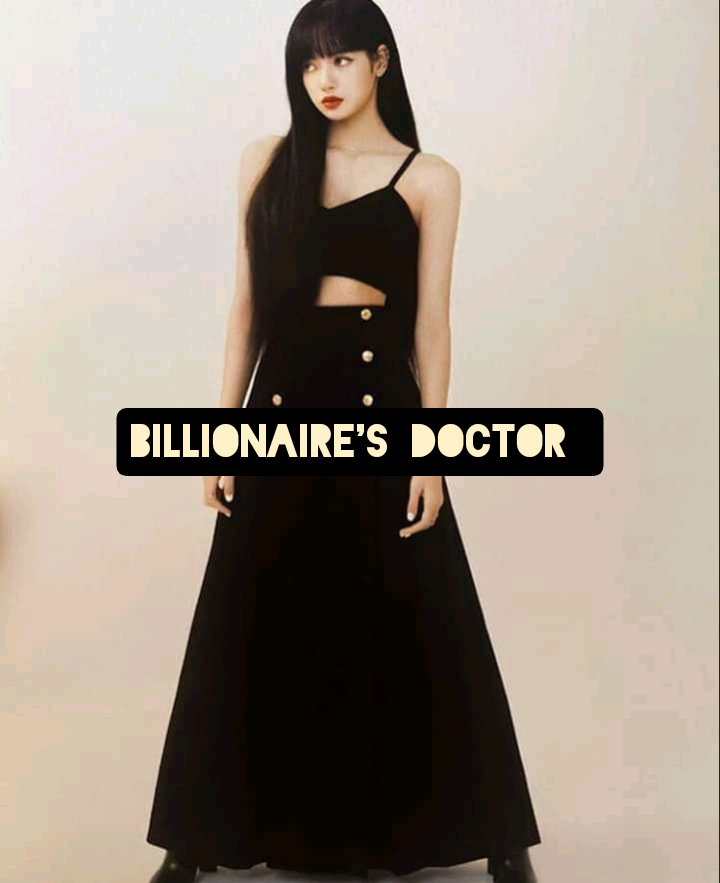 ????The Billionaire's
Doctor????????
(He hates women????)
Written ✍???? by Eunice Nwodu ????
Episode 24
???? Kira's pov ????
We returned from the graveyard with Brandon sleeping in my arms.
I took him to the bed and dropped him gently on it.
I returned downstairs to meet Mr Adam on the couch with his phone.
He saw me and smiled a bit. I sat beside him.
"Am sorry about your late wife..
"I never married her" he said cutting me off.
"Okay" I muttered and he sighed rubbing his forehead
"Brandon sounds fine, is he really fine?" He asked pertutbed.
"Yeah. I think I'd check on him after lunch. Mr Adam, do you mind cooking lunch?"
He smirked.
"Alright then" He said and took my hand and led me to the kitchen ..
We arrived and he wore me an apron. He took his too and we looked like real chefs.
He went the fridge and brought out a frozen turkey.
"Chop some onions for me, please?" He said and I rushed to get them from the bowl on the table.
I peeled off the rough unnecessary opening before setting the onion on the chopping board and chopping it slowly.
I thought of a TV commercial I saw one time ago and the lady was incredibly fast. I'd try it out myself.
I was almost done when I felt a sharp cut on my finger by the sharp knife.
"Ouch" I winced and dropped the knife.
Gosh!
I saw this coming..
Luckily, Mr Adam wasn't looking. He was filling the pot with water.
He stopped and turned staring at me.
"aren't you done chopping the onions?" He asked and quickly took the knife again and continued cutting though my left finger was hurting badly and was starting to bleed.
I hang around the kitchen as Mr Adam did his magic on preparing lunch.
I noticed the pains inbetween my legs has subsided and am relieved.
Mr Adam was so rough and persistent.
Soon, he turned to me holding a tasting spoon in his hand.
"Open up" He said and I did tasting the beef stew he had made.
Wow!
I must admit, it wasn't as bad as I thought it'd turn out.
He used his thumb to wipe the liquid near my lip off.
"No need for your opinion anyway, it tastes good doesn't it?" He groused and turned off the cooker.
"Yeah. It's the best made by a man that I've ever tasted" I said and he smiled.
"So, your boyfriend doesn't know how to cook" He pointed and I felt goosebumps come out on my skin.
Why must he mention 'my boyfriend'?
He must be crazily jealous about him.
"Yes, he was born with a silver spoon and I think he has never been in a kitchen before" I replied and he clenched his fist.
"I'll go call him since you mentioned it" I said and got down from the stool I had been sitting on.
"You said your boyfriend is an unknown son of the president? Why such an expensive lie?" He asked and my heart skipped.
How did he know I don't even know how many children the president's got?
I need to stop lying from now on.
"I…I…um" I stammered not knowing what to say.
I just fixed my eyes to the floor feeling quite scared and despondent.
"You don't have to make up something so silly just to convince me that you have no feelings for me. I completely understand, alright?" He said and my heart increased it's rhythm.
"Mr Adam…How am I sure you really love me?"
"So You want proof" he muttered and I remained mute.
His hands held me by my waist and he trailed it up to my tummy.
"I deflowered you Kira and I released my seeds into you. Why would I be so careless with my sperm if I didn't want you to be the mother of my kid" he said and I cringed.
What!?
"What…what are you saying?? You think I'll be pregnant?" I asked already scared.
"Who knows? It's too late to take a pill right. But then..if I wait for few days and I find out you're not pregnant, I'll screw you again and this time…it'll be more painful so just pray you're pregnant, okay?" He whispered into my ear and hit my earlobe.
Fear gripped me at the moment and I began to hyperventilate.
I know what I went through last night and it was hell on earth. But being pregnant…
Oh geeeeeeez.
The pleasure was bare but there was a heavy siege of excruciating pains.
He sucked my ear while I remained stiff. With my eyes widened.
"I love you Kira" he whispered and pulled away.
His phone rang and he looked into it before turning his cellphone off.
I took the chance and ran out of the kitchen.
Am so scared right now.
What if am really pregnant??
The baby is the proof that he loves me..!
????Jade's pov????
"Ugh! He's not picking up!" I rasped and dumped the phone on the couch.
How can I let someone like Adam slip right out of my finger??
I have to know who that lady is and how she got into that mansion before taking further actions.
If she turns out to be a threat to me getting Adam, I'll kill her.
And I'll do in such a way She'll regret ever meeting him.