Daddy's Girl. Episode 22
4 min read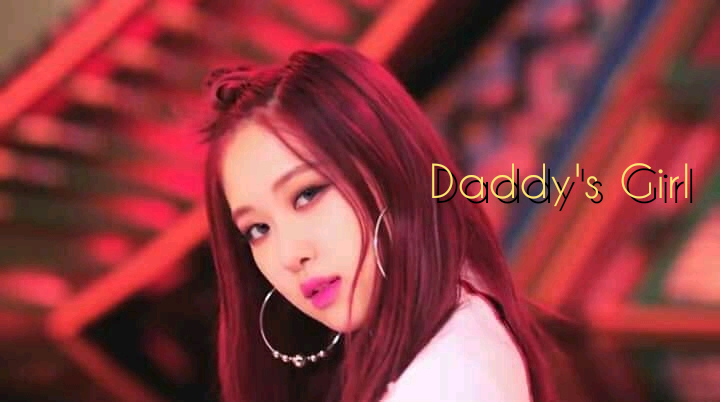 ????Daddy's
Girl????
(Getting her pregnant)
Episode 22
By: Faith Lucky.
Chloe's pov:
Jace and I studied for hours and luckily, I got most of the questions correct.
I sincerely pray I pass the test. I won't be doing it for anyone, just myself cause I'm determined to pass.
Jace left and I went downstairs to have dinner with dad.
I didn't waste time in going back to my room and continued studying.
I got tired along the way and retired to bed.
*
*
Kian's pov:
I sat on my couch smoking from my cigarette.
The smoke warmed my body and came out roughly through my nostrils.
I was at the open space balcony at my house ravaging through my thoughts.
Those boys are after her and the fact that she's just an innocent open minded girl makes me rethink things.
Am pushed to end the bet I brought up with the boys but they'll never understand.
Besides, we've risked our identity by doing this. We must finish what we started – no backing down.
I'll just have to persistent and soon get a chance to deal with Chloe. I'll be the worst she'll ever have.
I'll leave her breathless and weak by the time am done.
She'll surely enjoy the ride the hardest way as possible.
She's mine.
I'll be the one to destroy her p**sy and make her cry at the end.
Jace and Kyle doesn't stand a chance. I'll make sire of that.
*
*
Jace's pov:
I felt the urge to have an orgasm again and I pulled out.
It was painful but that was close.
I'll f**k Piper till she cries, that's for sure.
She wants to date a bad boy, she's got it and now she has to deal with it.
"Jace…what's wrong? We were almost there and you pulled out…again" she asked looking tired.
I sighed and sat on the bed.
"Am not ready to shoot yet, go get me a bottle of tequila so I can be better at it" I said and she got off the bed.
She was naked but she didn't mind as she left the room heading downstairs.
I remembered the view of Chloe's heavenly ass.
So round and big and hot…
I'll screw that girl for sure.
I'll get her pregnant with dozen seeds inside her hot tight womb.
F**k!
I'll shift her womb twice and hit her past the walls.
I shook my head lustfully.
She'll be mine for the taken and not even Kian or kyle can beat me.
Kian…
I saw him with her.
Who knows what his intentions are?
I was astounded to see him there – in her damn room.
That's too much to take in.
"Jace…" Piper said standing before me.
I took the bottle from her and drank from it while she ran her hands on my tattooed chest.
She drew near and licked the sweats trailing down my body.
Her tongue was warm and I just wanted to feel the depth of her throat with my di*k.
She'll gag for sure.
I laid on the bed and she climbed on top of ne and starts to ride me herself.
B**ch.
*
*
Ivy's pov:
I got on my bed when I realized everyone at the mansion had gone to sleep.
I took out my drawing pencils and paints and proceeded to the drawing board at the edge of the attic close to the window.
I unveiled the painting of the guy I've been walking on.
The guy that took the rich brat's purse from me.
I admired his beauty so much that I decided to put it down in the most professed way I could – through painting.
That's one thing am good at that looks more like a rare gift from God.
I draw marvelouslly well and my paintings always looked perfect.
I picked up from where I stopped yesterday.
It just remained the eyes…those beautiful blue eyes that totally made me trip.
I really couldn't picture it as it was.
I have to see that man again.
He must be Chloe's driver. I'll meet him tomorrow.
Just to see his eyes.
*
*
#Next_Morning
*
*
Chloe's pov:
Gladys came over and helped me get ready for school.
I was starting to get worried anyway.
I needed help to pick the right outfit that I'd were to school but the maids at the mansion lacked sense of color and totally useless when it comes to fashion.
I had breakfast alone since dad had gone to work.
Gladys escorted me to my car and I got in while she shut the door and waved.
The ride to school was fast and steady just the way I wanted it.
I met Ciara and Anna who were dying to hear the detail about the girl who tried to steal my purse.
I blurted it out to them over the phone andbi promised them I'd share the juicy story today.
We went into the building to get seated and talk.
*
*
Ivy's pov:
I got to school early and stood somewhere waiting for the rich spoilt brat to show up.
It didn't take long and she arrived in a pink Porsche car.
Wow!
She stepped out and the driver moved to park at the parking lot.
I followed him and got to the car where it parked.
He opened the door and came out.
I stared up at him.
….what?
This guy has brown eyes not blue…
He's not the one.
*
*