Daddy's Girl. Episode 25
4 min read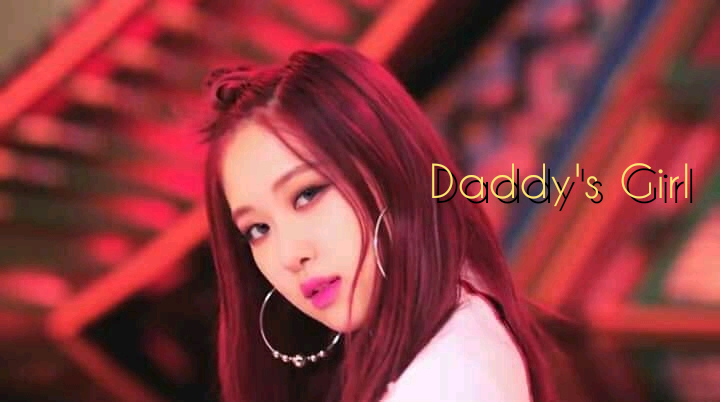 ????Daddy's
Girl????
(Getting her pregnant)
Episode 25
By: Faith Lucky.
Chloe's pov:
I pulled down my pants leaving just my pantie.
Oh geez.
What do I wear?
I got my hands on a yellow dress.
Yeah…this will do.
I removed it from the hanger and wore it. I felt much free in the shabby dress.
*
*
Jace's pov:
There's just something about her and that virtue eluded me from pulling a fast on on her.
Maybe that was also what stopped Kian from f**king the girl already.
I stood stiff watching her pull down her pants from her thick thighs…
Damn!
Her butt dangled bouncing up and down as she succeeded in removing the pants completely.
Her butts weren't too big but they're just perfect and nice too.
She took a huge blown dress and wore swallowing the beautiful tempting figure.
Am fooling myself. I can't have her today.
I really can't do this.
I sent my fingers deep into my hair and ruffled it through it's roots.
The thought of letting her slip off my finger without screwing her to the core made me go ballistic.
I grumpily pulled up my zipper and stepped away from the dressing room.
Immediately, she came out.
A gasp escaped from her glossy lips. She dropped her hands on her waist.
"What's wrong? Why are you here?" She asked sarcastically.
I looked around.
"I really need to use the restroom" I replied perfunctorily.
She breathed out an 'oh' as she came and stood next to me.
Her sweet fragrance filled my nostrils. She raised her hand and pointed towards a door at the other end of the room.
I nodded.
"Thanks" I chipped and walked to the door. I opened the door and entered the place.
The ray of spotless white walls and bathroom facilities welcomed me as I stood at the center. It was classic and pretty neat.
*
*
Ivy's pov:
I sat before the painting board pondering over Chloe's words.
She thinks I like her driver…
Well I think am starting to have feelings for him. His beautiful face and the way he moved – his gorgeous.
But then…
Chloe said she's got just one driver and that's the one with the green eyes.
I sighed.
Am sure of what I saw.
He has blue eyes!
I'm a ballsy teenager for sure.
I dipped the brush in the blue paint and began working on the eyes.
*
*
#Next_day
*
*
Kian's pov:
I was tired and sleepy cause the boys and I were out all last night.
I took a bath and had breakfast before I received a call from Chloe.
"Let's meet up at a resturant…I have something for you" She said sounding excited.
Hmph.
I received a text containing the address of the resturant. I took my phones and left the house.
I took a straight drive to the place. I went in and met the receptionist.
"Reservation by Chloe Seth" I said and she worked on the system before her.
"Okay Mr Kian. It's a VIP treatment.." She paused as a man in suit approached us.
"He'll take you to the exact place".
I nodded as the man walked ahead of me. I shot the lady a stare and that was when I realized she was acting up so I could notice her.
I scoffed and followed the man up the stairs.
We went through a quiet hallway. The walls were transparent and had a shinning surface.
We got to a wide room and Chloe sat on a table for two. There was a flower vase at the middle of the table and a bottle of expensive wine.
The man left giving us privacy.
I sat before Chloe and she smiled.
"Do you want to order anything?" She asked blandly.
"Wine's fine" I muttered as my eyes drifted from her to the table. There was a pink parcel with a red rose on it.
"What's that?" I asked and she passed it to me.
"A VIP invite to my father's birthday party. You'll be coming as my best friend!" She said happily.
I smirked.
*There's no badge for her baby daddy?* I thought grinning.
"Alright…I'll be there" I said standing up.
She got up too and I held her hand.
"Let's go somewhere fun..what do you say?" I asked giving her a seductive look that'll surely make her weak at the knees.
"O…Okay" she stuttered.
*
*
Unknown's pov:
The door opened and he walked in.
"We've printed the fake invitations and the clothes are ready for the birthday party" He said and I nodded.
"Good…I want her killed, do you hear me??? Chloe Seth much not live to see the next day after the party. That's my birthday gift to her father….Go now" I said and took my glass of wine.
The man nodded and left.
*
*