Daddy's Girl. Episode 31
5 min read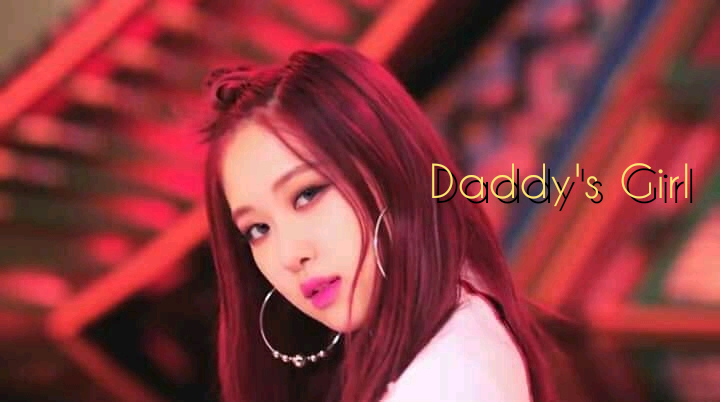 ????Daddy's
Girl????
(Getting her pregnant)
Episode 31
By: Faith Lucky.
Jace's pov:
I left the Seth's mansion and took a cab home.
My mind seemed to be distracted and lost with thoughts about Chloe. She seems comfortable with Kian – almost like she's known him for years.
I need to come up with something to make their friendship slump.
I can't loose. It's not an option.
I ambled to the corner of the room and got my hands on a bottle of whiskey.
I uncapped it and took it to my lips. As I felt the tip of the bottle smooch my lips, I got a dazzling idea that got me grin.
Let's play the personal card, shall we? I wonder how Kian would feel when I bring someone he'd never like to see.
I took a gulp of the bitter whiskey and slammed it on the table.
I noticed someone behind me and I turned slowly to see Piper.
Her b**bs were barely covered under her short red dress.
"Hey babe" She cooed and walked to my side. She wrapped her hands around me and planted a short kiss on my cheek.
"How was your day?" She asked batting her lashes. I took another gulp from the bottle.
"You look stressed" She added and running her hands on my chest.
I remained stiff staring at her blandly. Her hands trailed down and soon she slid her hand into my pocket snatching my phone.
She moved away from me and I just squinted my eyes at her.
She giggled as she unlocked the phone.
"Piper…" I called playing with the bottle cap on the table.
She took her eyes to me and I sighed.
"What you're going to find there is going take your life. Let's just say you have two seconds to return my phone" I stated icily and stretched my arm to her.
She looked puzzled as she slowly dropped the phone in my palm.
"Good. Now take off your dress" I ordered and she quickly sent her hands to the straps.
If she actually saw something and realize that am among the Sinners gang, I'll kill her right away and probably send her filthy body back to her mother.
*
*
Chloe's pov:
Kian took the liberty of feeding me dinner in my room before the sky was starting to get darker.
"I think it's time I go Chloe" He stated standing up from my bed.
I sighed despondently.
A big part of me didn't want him to leave and I don't find it strange.
He's cool and I have never been with someone so prim and I would say perfect before.
His blue eyes focused on me as he stared at me with no words but just a facial expression.
I looked down feeling bashful.
He sat back down on the bed right next to me and I felt a tingling sensation flow through my veins.
"You look like you want me to spend the night here" He said and I nodded with a shrug.
"But that's clearly impossible" I muttered.
"What are your plans for tomorrow?" I asked and he smiled.
"I'll be out with some friends to do God's work" He replied and I chuckled.
"Really?" I asked amazed. He took sometime before nodding.
"Well, that's good" I said perfunctorily while he fixed his eyes at my portrait hanging on the wall.
"I'll be occupied with the final preparations for the birthday party. I'll also be selecting an outfit and other jewelries I will be wearing on that day. I must be on my best look".
Kian chuckled.
"You'll definitely make all the females jealous and who knows, you'll might meet your prince charming that night" He enthused with a scoff.
I rolled my eyes.
"I've already told you that I rather be single…for now of course. I'm still walking out from a break up.
"That day you rescued me from those rapists. I was actually leaving from his place after I ended the relationship" I narrated feeling doleful.
"And let me guess, He didn't have time for you" He chipped in and I flinched.
What? How did he know that?!!
"Don't be too surprised. its just a guess, huh?" He cooed and touched my cheek with his finger.
I flushed and tried not to smile too much.
He stood up and I followed him up.
"Where do you think you're going?? You just recovered from a break down so Sit your ass back down" He groaned softly and I frowned.
"There's nothing wrong with me Kian. You heard the doctor, am alright now" I retorted passing my legs into the slippers on the floor.
He rolled his eyes and took my hand. We walked out of the room together.
We strolled past some maids who greeted us at the same time and I noticed one of them couldn't take her eyes off Kian.
His beauty is impeccable and exquisite. I'd take it that he must be an angel sent from Heaven to make girls go crazy.
Jace and Kyle are also good looking but I'd give all the credit to Kian whose mere actions are just worth appealing.
Whoever Kian's dating must be a very lucky girl. That's for sure.
But I find it strange that he never talks about her.
I'll definitely like to hear about her but that would be some other time.
We got to the living room and dad was with his advisors.
Their voices were low and I couldn't help but worry about what they were conversing among themselves.
But I think am privy to know what's actually going on. I'll be taking over dad's company soon.
They were too busy to notice us so we walked right by to the main door.
Kian pulled the hinges and opened it making way for me to leave first.
We stood outside and I was starting to miss him already.
I can't explain what's really going on with me towards Kian.
Am I starting to like him?
"What are they talking about? Is there something wrong?" He asked and I sighed.
"It must be about the Sinners gang. Two recent strikes in a space of one week" I replied with a shrug.
"Wow. Those people are ruthless…that's for sure" He muttered coyly.
"Real devils" I jibed as we pootled to his car together.
*
*