Daddy's Girl. Episode 33
5 min read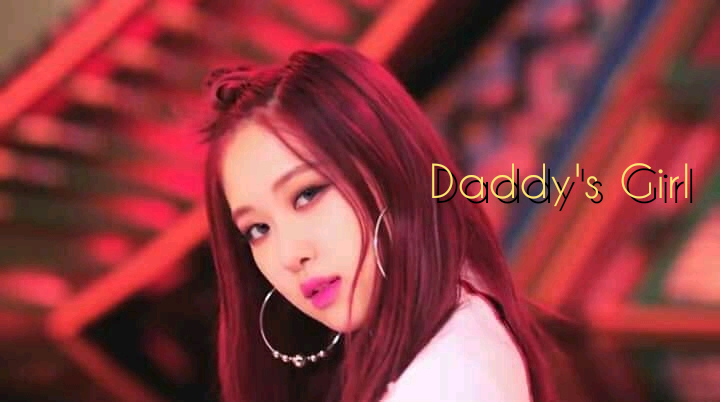 ????Daddy's
Girl????
(Getting her pregnant)
Episode 33
By: Faith Lucky
Kian's pov:
I stood before the mirror in my room fixing my tie. I was in a neat black tuxedo and a pair of black shoes.
My hair was geled and other jewelries were arranged on the table.
It's almost time for the birthday party. That scoundrel is a year older today.
I would never attend such gathering – if not because of Chloe.
I wonder how she'd look this evening. Her dress must be damn gorgeous and all the most expensive gems and jewelries will be all over her.
All the guys would want a piece of her at mere sight but they won't stand a chance cause She'll be with me.
I was done dressing the tie and smoothened the already straight black jacket with my palms.
I spared a few minutes to check out how I looked and expectedly, I looked good.
I picked up the five rings before me and slowly slid them into the preferred fingers. they glittered with the light in the room and it made me see myself as a powerful king.
I gripped my phone and went through the schedule. We have a mission first thing tomorrow morning and I need to be back early enough to make plans.
I put my phone into my pocket and grabbed my car keys before walking out of the room. I ambled down the stairs counting each steps.
The maid was by the door. She held a bottle of wine which had a gold ribbon around it.
She opened the door for me before I could even get to her.
I walked past her to the car outside and she trailed behind me.
She opened the door of the front seat and dropped the wine carefully on it before turning to me with a bow.
"Have a lovely evening sir" She said and I nodded moving to the other side of the car.
I got in and pulled the ignition switch before driving out from the compound.
*
*
Jace's pov:
"You got an invite to Adam's Seth's birthday party???" Piper asked wide-eyed.
I remained quiet buttoning the jacket slowly. I was done and turned to Piper who sat on the bed staring at me with beady eyes.
I sighed and nodded to her silly question.
Her jaw was left hanging.
"How's that possible? They only invite family friends and the wealthiest families.
"Do you happen to know them personally? Can take me along?" she asked staring at me keenly.
"No. I'm not in the mood to babysit you tonight" I retorted and her face dropped.
"Please, I'll be on my best behavior. That's a promise!" She said exuberantly and I sighed.
"Don't make repeat myself Piper. I'm going alone. Get that into your stubborn head" I enthused and took my phones from the porcelain table.
"Um…alright then. Bye love" she said primly and I walked out of the room.
Last time I took her out, she got drunk and that was the last of me!
She kept throwing up like she was pregnant or something.
I shook my head as I stepped into the car and turned it on.
Let's see how Kian turns out tonight.
*
*
Kyle's pov:
I arrived early cause Gladys wanted to take stupid photos with me.
She was so persistent and I had to succumb to her demand.
I walked into the exquisite party ground very surprised with how the setting and decorations turned out.
The guests had barely began to arrive and there was no sign of my prey – Chloe.
My eyes roamed around everybody and wjat they were putting on.
I couldn't understand why people see this type of parties like it comes once in a life time.
The clothes and jewelries were just too much!! Not to mention the heels the lady's stand on.
They were like ladders and I feared they might miss their steps resulting to an epic fall before everyone.
I rolled my eyes.
"Kyle!" Gladys called as she stood before me.
I admit her dress was just nice and austere. I liked it.
She held two glasses of wine in her hands and she stretched out a glass to me. I scrunitized over getting drunk tonight.
That'll be worth it.
"Thanks" I breathed out taking the glass from her.
A wide smile crossed on her lips and I admired the sight.
"Thanks for being here early" She stated and I shrugged.
"It's nothing".
"We did a great job, didn't we?" She asked and I scanned the place with my eyes again.
"Yeah…It's lovely.
Where's Chloe though?" I asked blandly.
"She's dressed but would be down soon. When all the guests have arrived and settled" She replied before sliding her right arm into my left hand, intertwining it.
"You promised me a photo didn't you? Let's get on with it" She said cheerfully before pulling me to the photo section where some celebrities were being photographed.
*
*
Chloe's pov:
I stood at the balcony in my black dress just staring the party downstairs.
I wanted to sing for dad…infront of everyone present but I just can't pull myself together.
I feel…shy.
"I hope you're full now Chloe cause Ciara is eating everything up like a pig" Anna sneered joining me to stand before the railings.
"I told you guys I don't want to take too much" I enthused with an eye roll.
"Oh…am sorry Bestie. How are you feeling now? Are you still nervous?" She asked.
"Very. I think I'd sing for dad when the party's over cause doing it before everyone is a big problem" I replied honestly and she smiled.
"That's okay by me dear. Ciara and I would be heading downstairs now. I need to make sure Simon and his friends are here" She said and I nodded.
She left and after a while, I heard the door jam loudly.
I scoffed.
More flashy cars were trooping into the compound like it was the 'president's special arrival'.
I drummed my fingers just listening to the delicate evening music that was playing.
Celebrities were been surrounded by their escorts and the paparazzi struggled to save just one photo.
I chuckled at the amusing sight.
I heard the door of my room open and close again and am forced to look back.
I ambled back to the bedroom to rest my eyes on Brandon.
Wait…Brandon???
*
*