His Signature. Episode 7
4 min read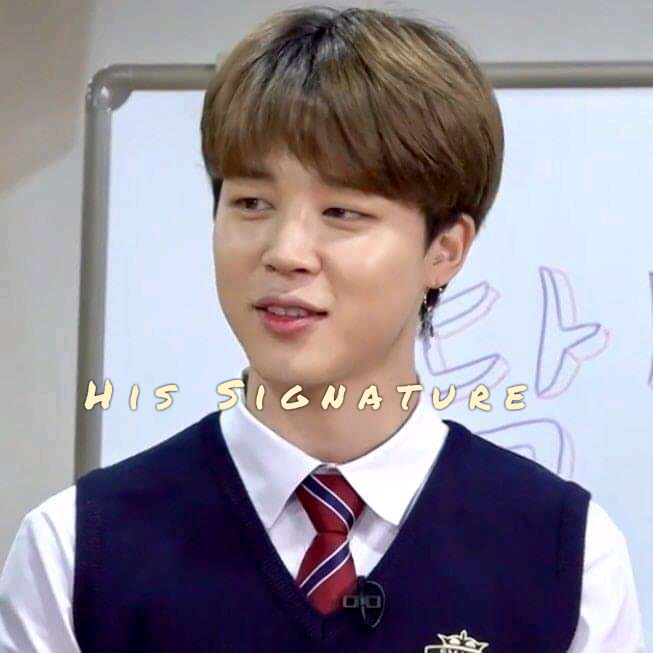 HIS
SIGNATURE ✍
????ROMANCE????
……………. Episode 7……..
????Rachel's pov ????
Alex pulled over by the parking area where other exsiquite cars were parked.
We alit from the car and began walking to the Hotel where the event was been hosted.
"Remember, you're with me. I don't want you to go around flirting. "He said.
"Jealous already? "I asked.
"Shut it. "He whispered as we walked into the reserved hall.
There were many guests who wore Poncey outfits. Most ladies looked like cartoons with their monstrous color riot make ups.
I had no make up on but I knew I looked best.
Some people cluttered round with their arms entwined with the opposite sex.
"Follow me. "He said and began walking amongst the crowd.
I followed him like he asked.
The hall was lit and a huge chandelier lights hung very high on the ceiling. Its light was bright and colorful and it looked very expensive.
Alex walked ahead and stood by the assortment table. There was alot of wine, fruit bars, stakes and other delectable snacks.
Alex took two glasses of wine and handed one to me.
"Thanks… "I muttered and emptied the content in my mouth.
Alex scoffed softly before sipping his wine.
"Alex. "Someone said from behind and we turned.
It was a lady with long afro hair and silver eyes. She had a dashing smile.
"Alex, what is it with you and women? I thought you and June are together now. "She said to Alex but then she looked at me.
"No offence. "She mumbled.
I smiled dryly.
"Stop poking your nose around peoples business Ariana. "Alex said and took my hand into his.
"Hi cup cake. "I heard from behind and turned.
It was a blonde guy that looked pretty hit though.
He wore a red suit and had that killer smile. Just that smile made me rate him better than Alex.
"How you doing? "He asked seductively.
I was forced to smile.
"Am great, thanks. "I muttered.
"In for a drink or two? "The guy asked.
I felt a hard squeeze on my palm… It was Alex. But he wasn't looking at me.
"As you can see, Am with someone. "I said just to please Alex.
If it was just me, I would surely go with him and capture all sides of his handsomeness.
"Someone? I don't see anyone… Or are you referring to this guy. He's a big time playboy and can't keep a girl. "The guy said.
I hated every part of what he said.
"If you're so righteous and keeps a girl better, where's your girl? You're rather here looking for an expensive p***y to take home… Or wait, you don't have a home, you live in the sewers. Maybe you can afford a hotel.. Pathetic. "Alex lashed out.
I was short of words. The insult was lengthy and pretty offensive.
The guy clenched his fist and was about to say something..
Suddenly, we heard a young lady scream.
Our attention drifted to the scene. A young lady in a fine long gown stood startled. She was staring at a little girl in fright.
The girl wore rags and looked unkept.
"She.. She crawled outta the table! "The lady yelled.
The woman standing with us frowned. She approached the young girl. Everyone couldn't stop staring.
"You little demon! How did you get in here?!! "She yelled at the girl. "You came here to ruin my party you nit wit. "
I turned to Alex.
"Do something Alex.. "I muttered.
"No. Let's go. "He said and took my hand and dragged me out of the hotel.
We got into the car and he began driving.
"Why is it that you don't like defending the helpless? "I asked him.
He clicked his tongue.
He focused on his driving ignoring me completely.
I chuckled.
"Are you offended with what that lady said about your love life? "I asked.
He scoffed.
"That shouldn't concern you. "He said.
We arrived at the house some minutes later
Everywhere was dark even the streetlights.. What's happening??
We alit and entered the mansion. There was a huge flashlight kept on the table in the living room.
The maids sat on the couch. Even two security men. They all stood up on seeing us.
"Thank goodness you're here boss. We had a black out in the whole mansion. But we're getting it fixed now. "Maria said.
Alex sighed and walked in fully. He took off his jacket and hung it on the chair.
"Sit! "he said to the maids and guards and they sat.
"Come here Rachel… "He instructed and I walked to him.
He pulled me to Sit and I did. He motioned for me to turn and I did… Soon, I felt his soft hands touch my zipper and he drew it down slowly.