Three Month Stay With Mr Popupar. Episode 15
5 min read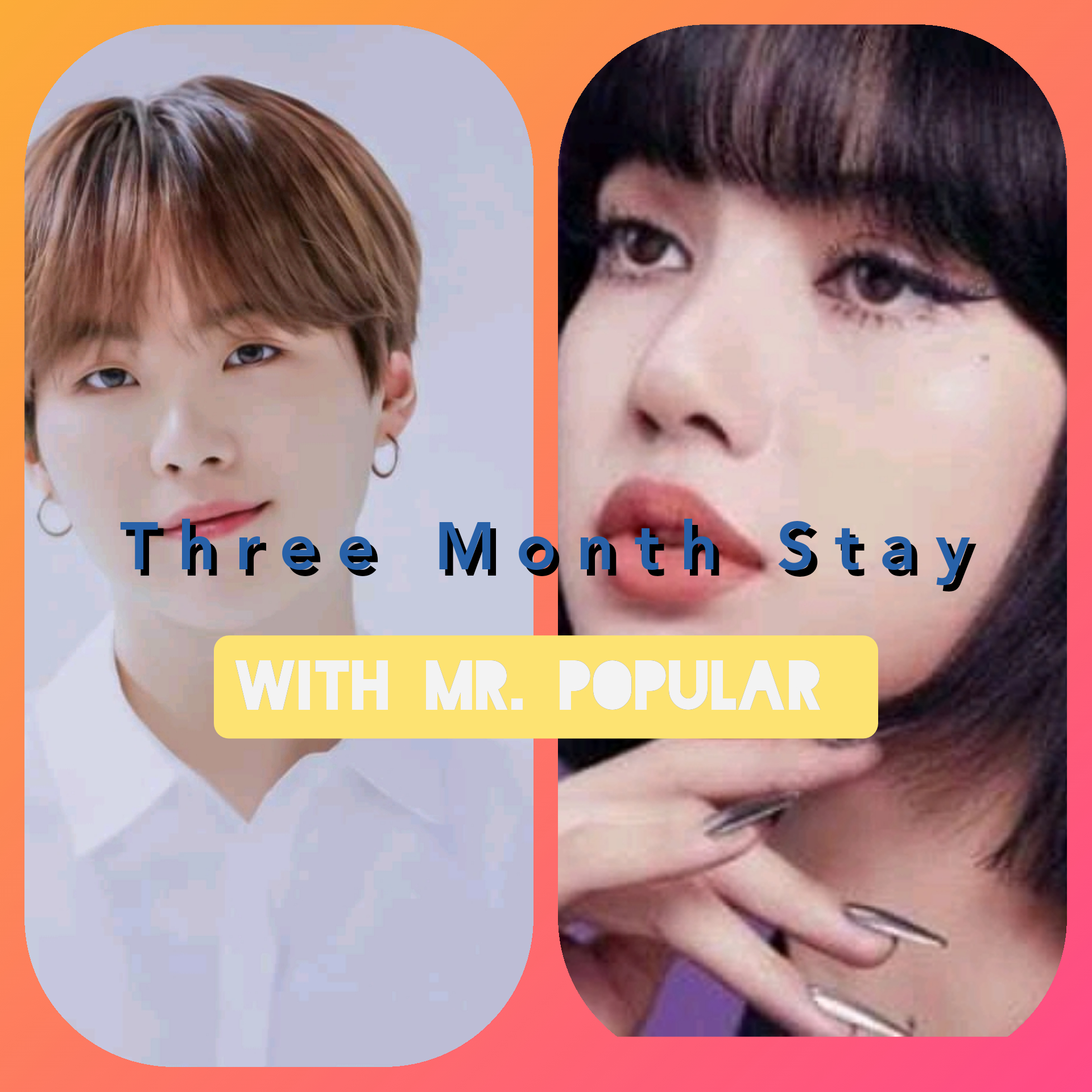 ????Three Month Stay
With Mr Popular ????
{He is Hot}…
Episode 15
By : Blessing Arubuola
Riele's Pov
The ride to the concert was a long and crazy one, my breathe was seized throughout the ride. I couldn't breathe very well neither can I open my mouth.
After an hour of driving, we finally got to the concert.
Oh my God!
Is this a country concert or what? I've never see so many crowds like this. The outside was filled to the prim. Someone can even get lost amidst the crowds.
"Did you think you will follow me in with that rubbish you are putting in.? " His icily voice niggles at me.
"Huh ?" I turned to look at him, his gaze was on the camisole jacket I was putting on.
"Get that off or I'll send you back. " He said in a commanding tone.
Oh no!
Can't I go in like this? Jeez!
I sniffed before I pulled it off.
"Drop it in the car. " He said huskily before one of the securities opened the door for him to get out.
I'm really doing this?
One of the securities also opened the door for me and I came out. I stepped out of the car with a pounding heart.
????This is Kayden
????He looks really hot.
????Kayden, we love you.
The crowds continue screaming his name, he waited for me before I joined him on the red carpet. The paparazzi men rushed to his with flashing camera in their hands.
"Kay… "
They rushed after him.
"Can you tell us how you felt about this concert? " A lady rushed at him and she placed the mic in front of him.
"What you expect. I felt like every other people in this concert. " He replied her with a smirking smile.
"And who is she? This is the first of you coming to a concert with a lady. Is she your girlfriend? " Another reporter asked him and they all directed their cameras towards me .
Gosh!
"are you kayden girl friend?. " The lady asked me again.
I covered my face and I tried to escape from their questions.
"Please answer us. "
"C'mon, " Kayden said as he wrapped his hand on my waist .
????Did you see that? He wrapped his hand around her waist.
????My kayden
I heard the crowds murmuring voice. Kayden finally took us away from the reporters and the crowds, we got to a quiet passage that has spotlight at the end.
He removed his hand from my waist and dusted his hand.
"Next time, don't act like a dummy when you follow to a concert. " He scoffed before he left with the securities.
Phew!
That was so close!
But is this where I'll stay for the concert? suddenly a lady in red gown approached me.
"come with me ma. "the lady said to me and I followed her sheepishly
She took me to a place that was near to the stage, it was a table; a very long one. with some many things arranged on the table .
I guess this is the high table because many celebrities were sitting on the chairs . Kayden, dylan, Nolan, Theo, I can't even mention them all.
"please follow me. " The lady said before she started walking towards the table that kayden was sitting.
"Here. " She pointed to sit beside Nolan
"Thank you. " I muttered before I sat down.
All the celebrities were just gazing at me with a look I could not explain.
"Hey, you look really beautiful. "Nolan complimented and I flushed a little
"Thank you. " I replied him as I tucked my hair behind my ears.
"Hi… " I heard Dylan voice behind me.
Really, I can't believe am talking with the people I always crushed on.
"Hi, you look dazzling. " I complimented and her long eyelashes replied me as it blinks rapidly.
"Thank you. You ask look beautiful, I love your natural Look. " She said and I felt my cheeks turning red.
"Thanks "
Suddenly a light was lit on the stage, a man came out , I know him. He was always the master of ceremony in any musical concert. He is famous for what he does.
"Good evening everyone. "
A scream emerged from the crowds who was beaming.
"I love it when you do like this. So let's the programs begins. " He said before he left the stage.
*
*
I want lie, all the artist that has been performing since the concert started was superb. I couldn't believe that I stood up to dance when Nolan was singing.
But I didn't dance so well because am shy.
"Give it up for Kayden " He announced and the hall was filled with screams, even the table was vibrating.
*
After setting the stage on fire with a hip-hop music he rounded his performance up with a heart touching love song.
Jeez! Who wants to believe that this fake lover boy Is nothing but a snob without a girlfriend. Only God knows where they get their love inspiration from.
He sings like he is in love .
????I love you.
He rounded up the music and he was given a standing ovation.
"Thank y'all. ".He smiled at the crowds. So he even knows how to smile.
Really?
He was just deceiving his fans with this his warm smile.
"Wow, I can't even believe that I cried while he was singing that song. " The MC sniffed and the crowds busted into a laugh.
"Kay…" He held Kay on his wrist.
"We know the reason why you gave us that heart warming song. It because of your new girlfriend. Why would you come to your own concert without introducing your girlfriend to us. "He said and a spot light was flashed at me.
What?
"Won't you introduce her to us and kiss her? "he asked again and kayden feigned a smile.
????Bring her here and kiss her.
They all chants.
Oh no!