Billionaire's Maid. Chapter 12
6 min read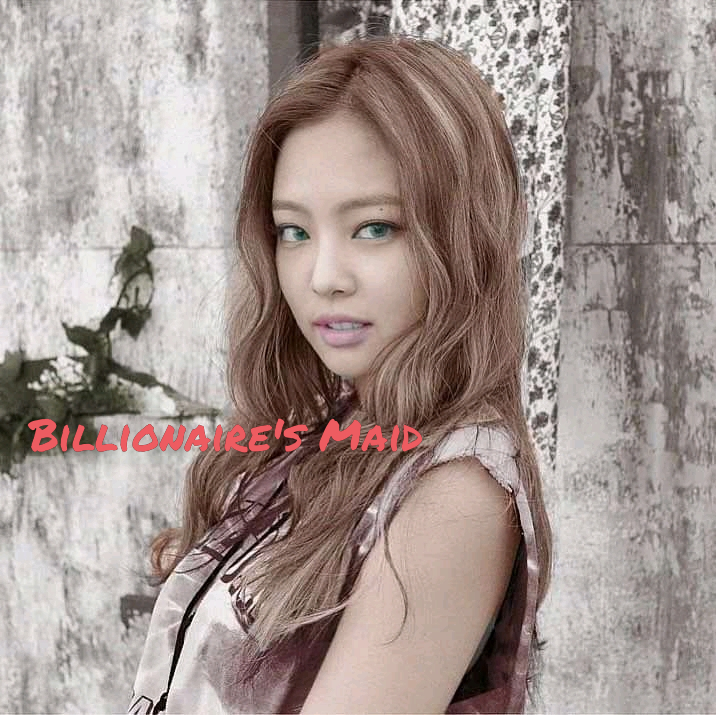 ❤The Billionaire's Maid ❤
A Romance Story
————————————-
????Life without love is like a tree without blossoms or fruit????
Authoress Anna
Note :- This chapter is Unedited
???? Chapter Twelve ????
????Nadia's POV????
I slightly open my eyes and I was surprised to see myself on a king size bed in a room, I looked around and I yelped as I see Christian staring at me
"What am I doing here?? I asked then I recalled about the wedding invitation card that christian gave me
"Now tell me are you nut?? I yelled as I mange to stand up from the bed and walked towards him "do You think marriage is a joke?? Marriage is between people that agreed to become husband and wife.. But you're doing all this without my consent.. Gosh!!! Who the hell does that??
"Nadia can you pls let me explain??
"No don't bother to explain anything cos I really don't want to know anything "
"Nadia, when I firstly set my eyes on you, I wanna use you to just satisfy my dad's desire of me getting married but on the way, I found out that you're not like others.. You're completely different and that is why I really need you " he said but trust me I wasn't moved
"I just need you to pretend to be my fiancee in front of my father then as my personal maid in front of my mother " he said and my jaw dropped
"Fiancee in front of your dad and as a maid in front of your mom?? " I asked and he nodded
"I am not interested, you can look for someone else " I yelled and was about to walk away
"If the job is done, I will reward you with $70,000 " he said and my eyes widened as I halt
$70,000??
I turned to look at him and smiled
"Ohh don't worry I will surely do it, I will pretend to be your fiance in front of your dad then a personal maid in front of your mom " I said
↪Christian POV↩
She really do love money" I said to myself as I looked at her
Not only did I want her to be my fiancee but I want her to be mine cos I really do love her but it won't be easy to prove to her that I really do love her cos I think her love life is completely Zero
If my dad finally knows that I am getting married then I will be given back what is meant for me and within the three weeks that she will be staying here, I will make her my personal maid and I will prove to her how much I love her and we will both get married
Sounds cool
"Hey what are you thinking?? She asked and I quickly snapped away from my thought
"Okay deal?? I asked as I stretched forth my hand
"Deal" she replies as she took my my hand
????????????????????
☑Nadia's POV☑
I was walking around the house and thinking about the deal
It is just for 21 days, I will have to pretend to be his fiancee also pretend to be his personal maid
We won't get married as he said so it is not that difficult.. It is just a plan, his parent won't know about this too.. I was walking towards the poolside when I sighted Lewis, I quickly went to him but to my surprise he stood up and hid something that looks like a picture behind him
"Ohh.. I thought you're someone else… What are you doing here " He asked
"Hey are you hiding something?? I asked ignoring his question but he shook his head
"I know you're hiding something, let me see "
"No I won't.. I.. wait a minute" he said then he move closer to me but I slowly drew back
"You know some of the maids in the hotel right?? He asked and I raised my brow
"Yeah but not all.. What is the problem?? I asked and he showed me a picture and to my surprise it was Brianna
"I shouldn't be telling you this but I kinda have a crush on her, I like her and..
"Her name is Brianna " I said
"Yes, that is what they said but I need to know more about her so as to know if I can ask her out… Is she nice?? Is she cool to be with?? Is she great??
I recalled how Brianna betrayed me, I really feel bad but she is my friend and I know there must be a reason why she did that
"C'mon tell me"
"Of course Brianna is a nice girl.. She is really cool to be with, she is lovely and very kind " I said and I could see that Lewis was happy and quite satisfy with what I said
"You like her right?? I asked and nodded "I can make her like you too cos she is my friend "
"She is your friend?? Really?? . Thank you So much Nadia "
"She is not just a friend but my best friend " I replied with a smile
????????Christian POV ????????
I went outside the house and I saw Nadia talking to Lewis, I was kinda jealous so I walked up to them
"Come with me" I said
She rolled her eyes … "Argh…you again, what do you w ant!"
"Come with me!."
"Can't you see I'm busy…"
"I said come with me!" I grabbed her hand as we started to
walk towards my car , I open the car and she she entered
..
I started the car engine and started driving . Not minding what Nadia might think about it.
"Hello! where are we going???" she suddenly questioned me.
"You'll see when we arrive there." I said and started driving faster this time.When we arrived at the shopping mall, I grabbed her hand and drag her again inside a dress shop.
"Welcome Sir!" The staff greeted me with a polite smile.
"Hi, kindly dress her up…"
"D-Dres s???… Why?" She asked looking at me.
"Please come with me mam…" one of the staff said then led her to the fitting room.
I also changed my clothes into formal attire and after that I sat in the lounge area waiting for her. Classical music was playing in the background, giving an elegant effect. I seriously wondered what she's going to look like in the dress.
After a few minutes I looked up and saw her coming towards me. She stood in front of me looking delectable. I just couldn't take my eyes off her.
"Sir, what do you think about this one?" The staff member asked.
She twirled around in her dress for a small while and I just kept staring.
"W-What???" She said glaring at me.
At first I couldn't answer because I was too inarticulate to speak. So I just lied.
"It's Ugly! It doesn't suit you!" I said with a straight face.
"Really???" She said looking down on herself.
"No… it's perfect! " I said to myself still looking at her. "You look great."
"Okay come on mam let's change your dress…" The lady politely said to her leading her back to the fitting room
"A-Ahh… N-No!… that's fine!" I said with a hesitant tone.
"Huh? But you said it was…" She said looking at me.
But I didn't really bother listening to what she was saying and just went to the cashier and paid for the dress.
"Come on!" I said grabbing her hand again and went to the salon to fix her hair and apply makeup on her.
I sat down in the couch and wait for her again. When they finished fix her hair and put makeup on her she stood in front of me again and I was taken aback once again. She looks really beautiful; I can't believe that someone can be this beautiful… Her hair had curls within, complimenting the dress perfectly.
"Hey! Hello??!… How do I look?" She asked looking at me again.
"Y-You look fine… come on let's go!" I answered looking away. "Damn she's gorgeous!" I said again in my mind.
"Where on earth are we going?? She yelled but I just ignored her