His Signature. Episode 26
3 min read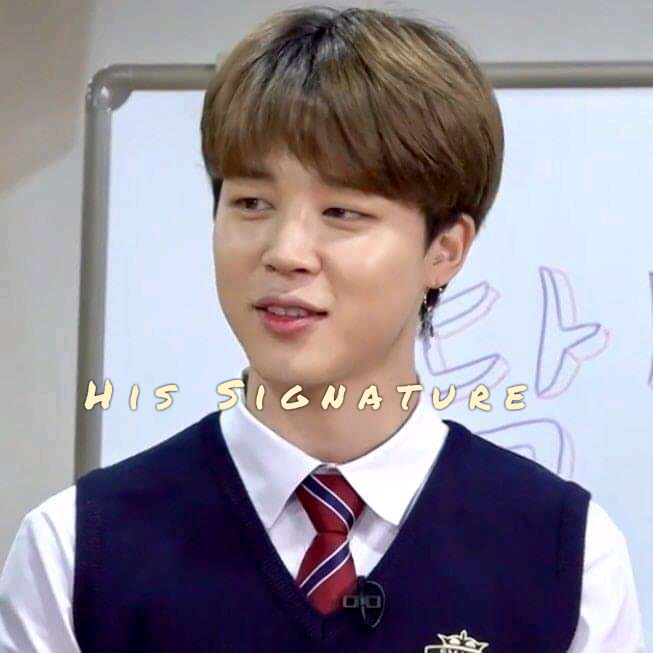 HIS
SIGNATURE ✍
????ROMANCE????
……….. Episode 26……..
By: Faith Lucky
????Author's pov ????
The expensive limo of the powerful mrs Owens drove into the Mansion with two SUV's trailing behind it.
They drove in and pulled to a stop right before the Mansion.
A guard rushed to the Limo's door and pulled it open making way for the plumpy mrs Owens to step out of the car on her own accord.
She stood before the Mansion with her black sunshades glasses on her forehead.
Her bun styled hair looked neatly combed and arranged. She had a blinding lip stick rubbed on her lips. With her heels making stirring sounds, she catwalked into the mansion.
Meanwhile, the two lovers, Alex and Rachel were cuddling closely on the couch before the Mrs Owens stepped in interrupting them.
????Alex's pov ????
"Mom?! "I couldn't help but yell.
She chuckled walking close to me for an embrace.
"My baby. I've missed you so much! "She said using the sweetest voice.
I pulled out of the hug and looked into her face.
"You didn't tell me you were visiting mom.. Not cool you know. "I said.
She giggled.
"I just felt like it. Besides, no need to trouble you. "She said.
Her stare drifted to Rachel who was standing behind me but not too close. She looked so abashed.
"Who's she? "She asked softly.
"Good day ma'am. "Rachel greeted but not looking at her.
Mom chuckled.
"Hello darling. "She said staring down at her.
I took Rachel's arm.
"Mom let me introduce you to Rachel Givens, my girlfriend. "I said.
Mom smiled broadly.
"Nice to meet you dear. "She said.
I heard Rachel exhale softly and I almost laughed.
She must gave been nervous.
"Mom… Should we offer you anything? "I asked.
Mom shook her head.
"Infact, I should be on my way now… I have a meeting in two hours. I just came to see if you haven't burned down my house.
"But I'd appreciate it, if you saw me off honey. "She said.
I nodded nervously and slowly left Rachel's arm.
*
I followed mom outside.
She walked straight to her limo and hopped in, I joined her too.
She sighed before clicking her tongue.
"I didn't raise a son who would go around f*cking and dumping! "She lashed out.
"What do you mean mom? "I asked.
Something was beginning to stir up inside of me and I don't like it at all.
I could perceive where she's heading.
"What happened with June? Alex, do you ever think of your reputation?! What people would say about you??
"That girl… Where'd you get her? The gutters??! "Mom half yelled.
"Stop it mom… Don't start. "I said feeling she pissed.
"I give you three months son. I give you three months. Let's see if your gross relationship would last up to that moment.
"Get out of my car Alex. "She said rubbing the ruby attached to the ring on her finger.
"Don't forget dad picked you from the gutters as well mom! "I said throwing the last bomb.
She stared at me in awe.
I got out of the car closing her door. I walked into the house.
Rachel was standing close to the door so I bumped into her.
".. What were you saying with your mom? "She asked looking nervous.
I exhaled.
"Nothing, just business. "I replied.
I took her hand leading her into the house fully.
????June's pov ????
I sat up from the toilet seat and glanced at the pregnancy test result in my hand.
I couldn't bring myself to unfold it.
If am pregnant, I won this battle. And if am not, total failure.
My sister walked in staring at me with those big eyes of hers.
"Go on and check it. What'u waiting for? "She asked.
I sighed and handed it to her.
"Am too scared too.. "I muttered.
"Let's do it this way. Close your eyes. "She said.
I obeyed her.
"If its positive, I pull your hair.. If it's negative, I give you a knock. "I heard her say.
I nodded waiting patiently.
After a while, she was quiet.
I opened my eyes to look at her. Immediately, I felt a painful knock on my head.
I looked at her frowning.
"That hurts! "I yelled almost crying.