His Signature. Episode 27
3 min read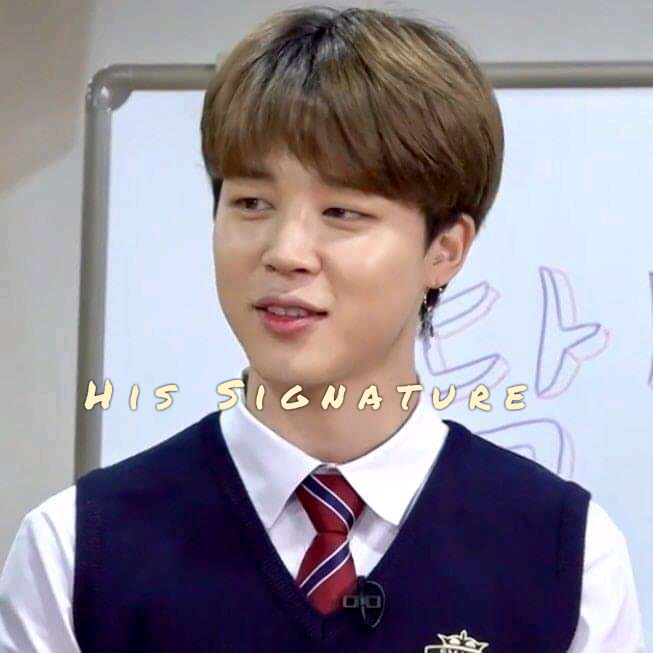 HIS
SIGNATURE ✍
????ROMANCE????
……….. Episode 27…….
By: Faith Lucky
????Rachel's pov ????
After dinner, I went to my room to have a bath.
Alot has happened today.
Alex's mom coming over..
Her visit shook me to the bones.
I was super nervous mostly about the portrait Alex made of my image.
I thought she'd find it.. Odd and query Alex about it. But after her visit, Alex's been acting weird.
He would hold me like am planning on running away or something.
I liked it anyway.
I took off my clothes and tied a towel round my body before going into the shower.
I had a warm bath before shampooing my hair.
I stepped out of the bathroom.
My eyes darted to the bed. Alex was on it operating my phone.
"Hey! Just cause I left my phone without any pass code doesn't mean you should always take it. "I said walking to the wardrobe.
"Relax, I was just playing candy crush. No big deal. "He said.
He increased the volume and candy crush theme song began singing loud un the whole room.
I glanced at Alex, he was staring at me.
"Besides, you'd never do anything nasty behind my back… Just like June did. "He said muttering the last part.
"I trust you Rachel. "He said.
I smiled a bit before facing my wardrobe. I pulled out my night dress and pantie.
I scurried to the bathroom and shut the door locking it. I quickly put on my clothes and came out.
Alex was on the bed this time, he was pressing HIS phone.
I walked to the bed throwing off the excess pillows I really didn't need.
"Uh.. Don't you have any night cream or lotion to apply? "He asked not looking at me.
I shrugged.
"I don't. It'd make me really itchy besides… I have no spots. "I said taking my alarm clock.
I set it to wake me up at exactly six in the morning.. I had a routine at the office.
"Go to your room Alex. "I whined like a baby.
"I'll go.. But after you sleep off. "He said.
I chuckled.
I climbed up on the big bouncy bed and laid down. I was backing the ceiling.
Alex shot me a stare.
"Sleep the other way round. I don't want you suffering those b**bs. They're mine you know. "He said.
I rolled my eyes and turned sleeping on my side.
"Aren't you forgetting something? "He asked softly.
I shook my head.
He rolled his eyes.
"You're forgetting this.. "He said before coming close taking my lips Into his.
I tried to disengage but he'd pull me back into the kiss sucking and biting into my lips.
His tongue drove wild. The kiss was starting to turn into a hot one.
He finally pulled away as his hands crawled up my waist. He tried to pull me closer.
"It's a kiss Alex. Do you want to swallow me? "I asked amused.
He pinched me a bit before standing to his feet walking out of the room.
My boyfriend is this guy.
Am madly Inlove with him.
But it ain't fair I loved him first… Does it mean I love him more than he loves me?
Alex can't leave me.. I'd die.
~Morning ~
I woke up yawning and stretching. It feels so good.
I felt the sunlight shining into the room.
Sunlight as early as six in the morning??
I sat up on the bed.
The atmosphere doesn't even look like it's six in the morning.
I looked at the alarm clock.
Why didn't it wake me??
Huh?? It was reset?
But who could have….
Alex.