His Signature. Episode 28
4 min read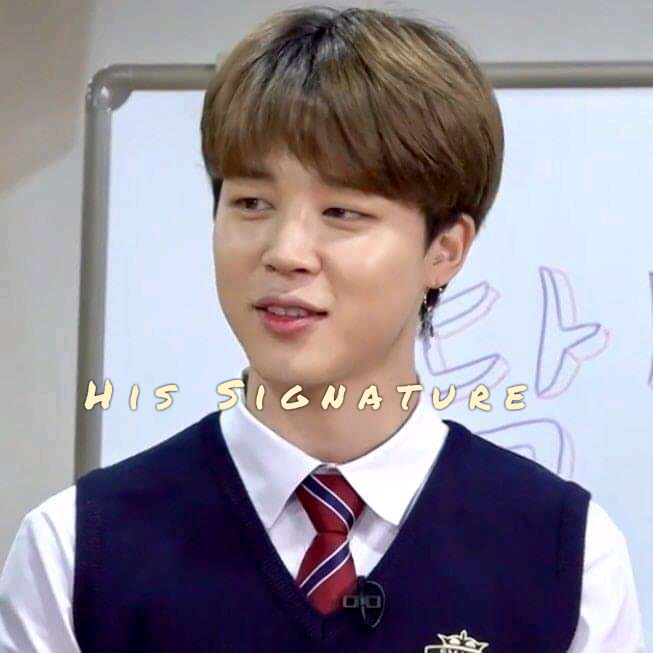 HIS
SIGNATURE ✍
????ROMANCE????
……….. Episode 28…….
By: Faith Lucky
????Rachel's pov ????
"Good morning babe. "Alex said walking into the room.
"Alex, did you tamper with my alarm clock? Am gonna be late for work! "I said taking a towel.
I rushed into the bathroom locking the door. I quickly got under the shower.
"Relax Rach. That's my company. They can't do anything to you. "I heard Alex say from the room.
*
I dried my hair as I sat before the mirror. I was done and got ready for the office.
Alex had his guards drive me to vogue Blows. I alit and entered the building.
The meeting had already started.
I felt so nervous coming super late all thanks to Alex.
"Oh miss Rachel, you can take your specimen and start to work on it. "Miss Bailey said with an awkward smile.
"So, you're not pissed I came late?? "I asked quite suprised.
She shook her head.
"Not at all.. Mr Alex already stated the reasons for your tardiness. "She said.
I exhaled really relieved.
I walked to my table to join the others with the routine.
*
Hew!
It had been a busy day at work and it looks like miss Bailey keeps giving me more works and choirs.
Am starting to think she's jealous Alex called her for my sake.
I walked down the street searching my purse for change to buy corns for Alex and I.
I bumped into someone and I didn't even look into her face before apologizing.
"Am sorry, I wasn't looking. "She said softly.
The recognition in her voice made me take my eyes to her face.
"Chelsea!! "I yelled still not believing it.
She was a friend back at high school. One of Donald's side chick. We got along fine after she broke up with Donald.
We became friends but it didn't last long cause in no time, we left high school.
"If it's not the Rachel Givens of Greenwood High. How long has it been girlfriend! "She said handing me my purse that had fallen off when we bumped into each other.
"I can't tell.. But it's sure too long that you're looking so gorgeous and prettier now. "I said smiling.
She flushed as her cheeks turned red.
"Am flattered. "She said.
One thing about Chelsea is the fact that she loves been complimented or adored.
She is pretty tho.
Her blue eyes are just stunning.
"So nice to see you again. You know, I just met Donald at a flower shop. I didn't approach him but its really odd.. Everyone that left this town is suddenly showing up bit by bit. "She said.
I shrugged.
"Like they say, there's no place like home. "I said perfunctorily.
She smiled.
My phone rang after a brief silence.
I looked at it. It was Alex calling.
I rolled my eyes.
Why is he calling like I won't be back soon?
I dipped my phone in my pocket and looked up at Chelsea.
"It's getting late, I should get going. "I said.
She exhaled and rubbed her hands.
"Okay. I'll see you around anyway… "She said with a wry smile.
"Ooh! Less I forget.. Am gonna be holding a party in few days. Here's my card, just text me so I'll send you the address and time. Don't fail me! "She said adding some enthusiasm.
I nodded taking her card.
"Alright then. See you around. "I said leaving.
I waved at her before taking a route that takes me to where the corn sellers were.
Chelsea.. So good to see her again.
She's always partying.. No wonder Donald liked her and didn't want to loose her, rather he held her on as his side chick and I bet she knew he was cheating on her.
How complicated!
School life.. We were dumb heads back then.
*
*
I got home <Alex's Mansion>. I walked in super tired and for the first time, I had to order the maids around.
"Can you get me a glass of chilled water? "I asked one of them.
She nodded leaving.
I miss Maria. Her weird stories and dirty games… I wonder why she left.
Did Alex fire her?
The test of the maids are super boring and they don't like talking unless been asked to.
Alex walked down the stairs with his hands in his pocket.
He shot me a stare and it didn't last up to two seconds and he looked away.
"Hi. "I muttered.
He rolled his eyes.
"What took you so long? "He asked.
"… I met someone on my way home and I stopped to buy some corn. "I said.
I stood up and walked to him slowly.
"Why didn't you answer my call? "He asked.
Oh,
"Guess what you ruined? "He asked.
I racked my brain nervously filled with regret.
I was quiet and couldn't reply. What did I ruin?