His Signature. Episode 37
5 min read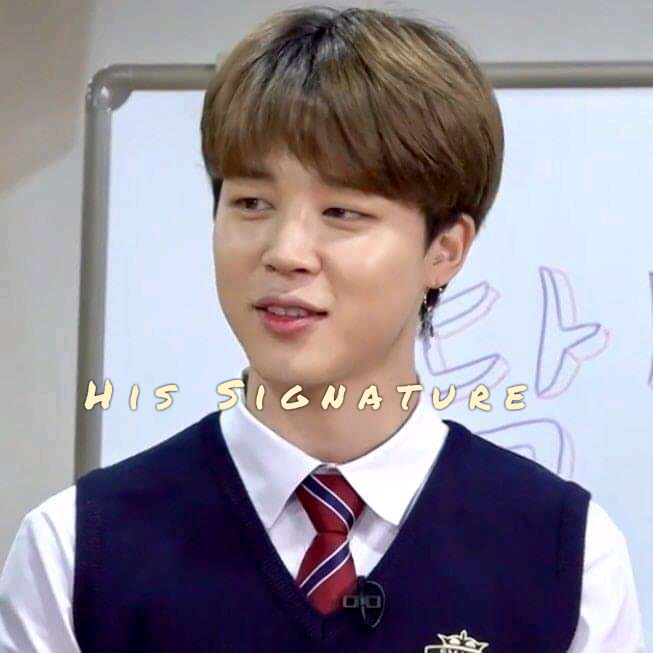 HIS
SIGNATURE ✍
(The wedding)
………….. Episode 37…..
By: Faith Lucky
????Rachel's pov ????
The door was opened and Alex and I stepped out of the car.
"What a lovely place. "I beamed looking at the sumptuous building before me.
There was three women by the event center with trays containing yellow substance and I bet they were sweets.
Other guests had also arrived and some arrived at that moment as well.
Alex held my hand softly.
"Are you ready? "He asked.
I nodded with a bit of hesitation. We walked in hand in hand.
"Namaste… "A woman we came across with by the entrance said.
India…
Am really here!
I nodded not knowing what to reply her and we walked past her. We arrived at the nig exsiquite hall which was filled with wealthy looking Indians. Some stood talking to a few while some(mostly women) were wondering about the place.
"This wedding is quite cozy than I expected. "Alex said with an eye roll.
I smiled as a girl walked to where we were. She wore a yellow sari which looked perfect on her exposing her flat tummy and her nerval.
she had slight resemblance with Alex but I wasn't really sure they were related.
"Hi Alex. "She said with her arms folded.
Alex exhaled.
"What's it Raina? "He asked her with a smirk.
She rolled her eyes and started shaking a bit to the music playing in the background.
"Raina, meet Rachel. Babe, meet Raina, my Cousin. She's Stanley's baby sister. "Alex introduced.
Raina smiled.
"Hi Babe. "She said.
I chuckled.
Is this girl crazy or what?
She's funny tho.
"Hi Raina. Nice to meet you. "I said and she took my hands for a handshake.
I tried to gather up Some sense of humour at the moment since she looked pretty jovial and jittery.
"The vows gonna start in some minutes… Mind if I show her around Alex? "She asked holding my hand.
I didn't like the idea of leaving Alex.
I came with him and am here because of him.
"Umm.. Rachel, are you gonna be okay? "Alex asked me.
I nodded due to Raina's urge and I didn't want to let her down.
Raina, with our arms intertwined pulled me along with her as we moved deeper into the crowd. But it wasn't as crowdy, there was space among peoples tho.
"Let's start with some of my friends.. "She said huskily.
We met up with three girls that was just like another version of her. They also wore the same color and type of sari with her.
Their hair was exact too.
"Hey guys, meet Rachel. Alex's newest Bae. "Raina grinned.
"Wow…
"I like her dress…
"She's sexy though….
I heard from them as they all spoke at once.
I smiles shyly.
"Nice to meet you Rachel. "One of them said waving a hit at me.
"Nice to meet you guys too. "I said.
"What would you like to have Rachel? We have rice balls, sweets… Chocolate?? "Raina asked me staring into my face.
"Uh… Am fine. "I muttered.
"No way! Have you tried my great grandma's Rice cake? You must have a bit or two… "She said then turned to her friends. "To the kitchen!! "
????Alex's pov ????
I stood by a corner operating my phone. I was busy just going through my saved documents.
Suddenly, Two hands covered my eyes and all I saw was darkness.
Could it be Rachel?
"Who's that? Show yourself. "I said as I wasn't sensing the perfume Rachel had been filled with before.
The hands loosened and soon was removed and I turned briskly to see June standing before me In an Indian sari.
"Hey Alex… Did you miss me babe? "She asked exposing those puppy eyes of hers with numerous make over.
What is she doing here for peace sake?
"Who invited you? "I asked with a gentle voice.
"My mother in-law of course. I texted you last night but you didn't reply me… That's very unfriendly of you Alex. "She said with a smile.
"Oh, sorry about that. I was extremely busy with my girlfriend and we just couldn't have enough of each other. "I said putting my phone in my pocket.
"Okay… Anyways, we'll see later. And to be sincere, you look good in your Punjabi. "She said as she walked past me.
I looked at her go as she twisted her body at each step.
Who dragged this bitch to this wedding?
Mom of course.
She's such a headache.
Speaking of headaches, where's my painkiller?
I hope Raina isn't being a burden to her.
Raina can be crazy sometimes.
????Rachel's pov ????
Raina twirled one last time before slumping on the bed laughing like a psycho.
"Did you see the look on Kabir's face when I exchanged his gin with an orange juice? That old man just can't get enough of alcohol…! "Raina blurted and the rest of us began laughing.
I thought it was just in movies that young girls prank at weddings. It's actually true and they just can't help it.
Being with this four had been quire a hilarious adventure.
I got too comfortable and I don't even mind not seeing Alex till the wedding was over. He's not a funny type anyway.
"Who wants more sweets? "Sanjana asked bringing the box of sweets to the middle of the bed.
She is the groom's sister and we're getting along quite well.
Raina dug in her two hands into the box and grabbed plenty of sweets.
We all laughed at her hysterically. She grinned as she tried to put everything in her mouth at once.
"You just sit and watch Rachel, am going to bring my whole classmates to your wedding with Alex. We're so gonna turn that place upside down with our singing and dancing… "Raina blurted excitedly.
The rest of the girls giggled.
Hmm, that deeply depends on if Alex and I wed at the end.
The door opened ajar revealing the person behind the door.
My jaw dropped. I was gobsmacked.
It was Alex's mom staring intently at us..
I gulped
Oh God.