His Signature. Episode 40
5 min read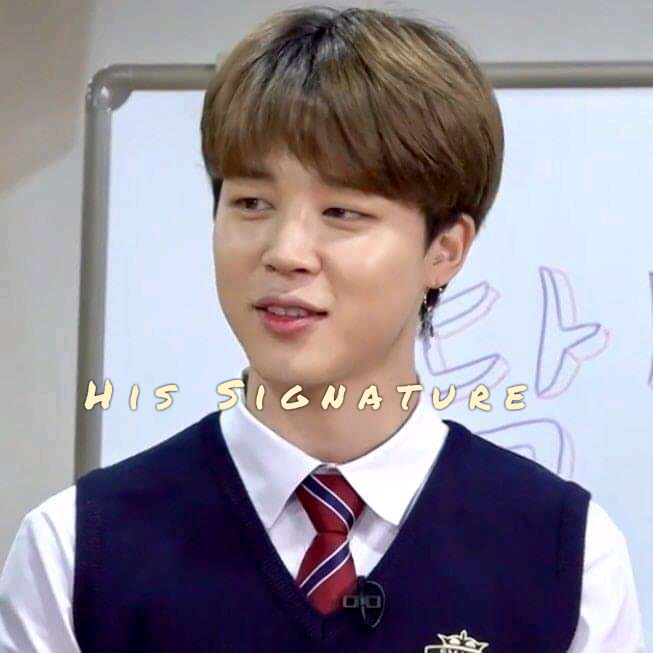 HIS
SIGNATURE ✍
……… Episode 40….
(FINALE EPISODE)
BY:FAITH LUCKY
????Alex's POV ????
"Over here! "We heard someone yell at the bar immediately we walked in.
We were at the venue for the night wedding party.
Mona and Stanley wore casual outfits now and less of jewelries unlike the ones they wore during the rituals – they were covered in gold all over.
Alex and I approached the table and took sat on the remaining two empty chairs. I was sitting close to a guy with so much beards.
I looked up at the table and that was when my eyes met with June's.
What the..
What was she doing her?
I couldn't control my eyeballs as they dropped at her exposed b**bs. They were booming and I bet a lot of guys around are aiming for her already.
Mona smiled as she turned to me.
"Nice to meet you Rachel. "She said warmly.
I smiled too.
"Same here Mona. "I said.
"You know you shouldn't have hosted this night whatever. You both should have retired to your suite and sort things out. "The beard guy beside me said huskily.
Mona giggled while Stanley laughed.
"I think you've had too much wine Fraser. "A guy beside June jibed
Fraser scoffed.
"I suggest you two should spend a month honeymoon. And of course, condoms after the first week. Just getting married and having a kid already is a bad idea Stan. "A girl with pierced nose said.
"One month? What are they, s*x freaks? "Fraser chipped laughing.
"I'd spend a f*cking year mating with my husband after marriage before I even dream about kids. "The girl said taking a bottle of vodka before her and drinking it halfway.
"S*x freak. "Stanley muttered.
Mona hit him playfully and they laughed.
"Who wouldn't want to enjoy a lot of touch before having those little demons around… Oh, they're called babies. "The girl added with an eye roll.
How pathetic!
I mean she was once a baby too.
"Stop saying Trash Lucy. You were once a baby too and I guess you weren't a pretty one too. "Alex chipped leaving Fraser and Stanley laughing after his words.
That was when I noticed Alex was taking another bottle of gin after the first one he had drank earlier
If he gets drunk, who's gonna drive us home?
"You're a d**k Alex. "Lucy snarled throwing a folded dollar bill at him.
Alex chuckled and beat it off his body.
"No offence Alex's newest fiancée. "She said to me making everyone to suddenly look at me.
It didn't last a second and they looked away. June's face was indescribable as it looked like she would burst anytime soon.
Alex smiled.
"But I don't see an engagement ring on her finger. What Alex? She's not worth one? "June spoke.
I looked down at Alex's clenched fist but then he cooled down and loosened the fist.
"Don't waste your time trying to find a way for me to mess up. It's right here. "Alex replied and brought out a box and quickly opened it.
I gasped.
My word!
It was so dazzling and glistened. A huge Diamond ring staring right at my face.
Alex had this the whole time?
I was short of words.
"The one I used to propose to her was a day old so I got another one… A better one. "He says as he insert the gorgeous ring on my finger.
"Awwn, how romantic… "Mona bemoaned holding onto Stanley.
"So cute. Cheers to that. "Lucy compliments and lifted her bottle of bear up and so did every one else and of course except June.
The look on her face was priceless.
She was shocked and quite humiliated.
When we get home am gonna beat Alex for not putting the ring on my finger before the wedding event. I could showed it off to his mom when she confronted me.
"Cheers to our beautiful couple Mona and Stanley. "Fraser echoed.
"And cheers to the sweethearts Rachel and Alex,. "Lucy added.
"Cheers! "Everyone replied hysterically clicking their bottles with ourselves.
June joint afterwards and she just hit her bottle on Lucy's before putting it back to her mouth drinking it like a maniac.
Oh, this is wonderful!
And crazy.
Alex just made me his wife to be without a proper proposal.
I just played along cause it be humiliating.
I looked up from staring lustfully at my ring to see Mona and Stanley in a fiery kiss. It was full of passion and I could feel their connection flowing right through me.
Damn! They are In love with each other, a lot.
Suddenly, the club lit up and a cool Indian pop music began playing.
"Woo! Time to shake some butts here! "A girl sitting by June's right squeaked.
I didn't know her at all.
She stood up and pushed her chair backwards. She began dancing.
"We haven't even started and she's already wasted… "Lucy said laughing.
I felt a grip by my waist. I flinched and turned. Alex was rubbing it slightly.
"Are you tired? Do you feel like going to the suite? "He asked with a dazed voice.
I shook my head.
"Let's just stay for an hour. "
He nodded.
"Okay… Let's play a game. Best couple of the night's game. "Fraser suggested.
"That will be dope! "Lucy said excitedly.
Wow… I've never played a couple game before.
This would be fun.
**
"What color of thong is Rachel wearing now? "Fraser asked Alex.
"Uh… I don't know… White? "He replied and asked.
I shook my head.
He failed it.
They poured another glass of vodka for him and he drank it all in a gulp. His eyes were already turning.
I groaned sadly.
We were playing the couple game. It's a game where you get asked a question concerning your partner and if you fail, you get a glass of alcohol.
Alex only got one question right and the rest, he failed and asked to drink.
Mona wasn't much of a drinker so she declined playing against me.
It's quite sad Alex knows nothing about me like I expected.
It was Stanley's turn.
Lucy threw a naughty question at him and he answered wrong.
Ha! That's fair enough.
It's best they both get drunk together ????