Crazy Fake Wife. Episode 34
4 min read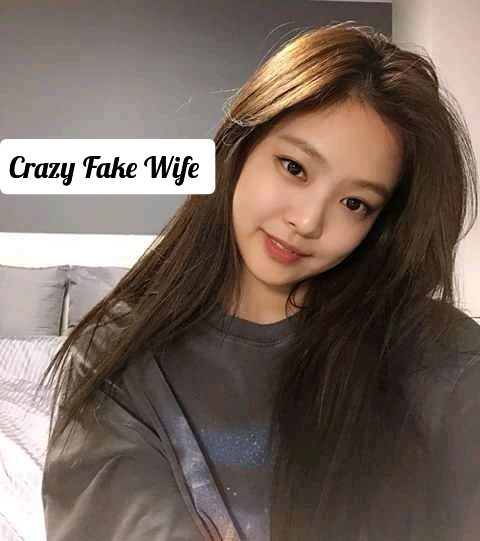 ????CRAZY FAKE WIFE
{Forcefully Betrothed}
EPISODE 34. {The Dark Night..}
.
.
~BRYAN~
.
.
I can actually feel her move around , from the bed to switching on the light to her moving to come beside me, at first I was tempted to open my eyes because I wondering just what the hell she thinks she's going to do but that stopped immediately when I feel her walk away from me and I let out a small breath I didn't realize that I was holding but I keep my eyes closed because I know that she might be staring at me.
She wouldn't actually be staring at me because she has no reason to stare at me but still yet, I try to convince myself that she might actually be staring at me and keep my eyes closed.
Soon, I hear the opening of a door and slow movements which gives me the impression that she's going somewhere, I slowly open my eyes to see her leaving for the balcony and I stare at her as she stares at the city light. When I'm sure that she's just about to turn around again and stare back, I close my eyes back immediately before I start hearing some voices, she's calling someone and if I'm not mistaken, it's probably that her boyfriend again.
Anger rushes through me but I sigh, shaking my head to put the thoughts off. I shouldn't be like this, not again.
I thought I was finally letting go, thought I have accept the fact that she's never going to be mine and moved on but clearly I have not because everything she does just always seem to have effect on what I'm feeling.
"You're not sleeping, why? "
I hear her voice say and I try to really close my eyes this time that sleep but I can't. Not when she's just meters away from me and calling that fucker of her boyfriend that she just loves too much.
Who is he anyways? Ethan?
"No, I'm not sleeping yet. I just didn't feel like. I'm staring at the city view. "
She says again and I slowly open my eyes to check if she's still staring at me but she already looked away and I sigh, turning back also to look away from her but I can't do that and I find myself turning back once again to look at her.
How can someone be so goddamned perfect without even trying to be?
"No? He's in his room. His room here and I'm in another room, we aren't sleeping together. "
She just lied to him and I don't know why I feel so happy about it and sad at the same time.
"I don't feel anything for Bryant, Ethan. Only hatred. "
And here I am, thinking that she was beginning to warm up to me. That really hurts.
"He doesn't feel anything for me either. "
Oh, don't be too sure about that sunshine.
"I know it because I do. Bryan hates me for a reason that's unknown to me. The only reason we are here is because of the deal, remember? And also. I'm sure he's got someone also. "
I don't know why she wouldn't understand it. I don't know why no one can understand what I'm feeling. What I feel for her.
It wouldn't go. It wouldn't stop and yet, it's just hurting so much. So so much.
"Ethan, I can't. I'm here with Bryan at his parents place and this is very important to him. I don't want to mess this up for him because of my selfish reasons. "
Now, I'm lost about what she's talking about.
"Of course I do Ethan. Of course I miss you and you should know that I would do anything to see you right now, that if we were still at his place but this isn't his place Ethan, it's his parents place. One wrong move and everything would actually go wrong. I can't risk that, I'm sorry. "
I can hear her sighing and it makes me wonder what the hell that guy is saying from the other side.
He wants her to meet up with him! How bold..
I don't know why I feel so happy about the fact that she turned him down though.
"Ethan please, this is not something to get angry over, all I'm saying is that this is important to me as much as it is to him and I'm not messing it up because I miss you. "
"Ethan please. Just try to understand. "
"Ethan. "
"Ethan… "
"You're not even listening to me right now! "
"I'm not coming Ethan! "
"Fine, think what you want then! I've tried convincing you but you're just not even listening to me, you're not trying to understand what I'm going through here. "
"Fine! Go! Go get one of them! I will be damned! "
How did it turned to this?
"Stay the fuck away from me! Don't even try calling me! "
With that, silence falls in the room before I start hearing soft sobs and when I open my eyes, she's already curled up on the ground with her head in between her palms. Sobbing in the dark night.