A Maid For Him. Episode 27B
3 min read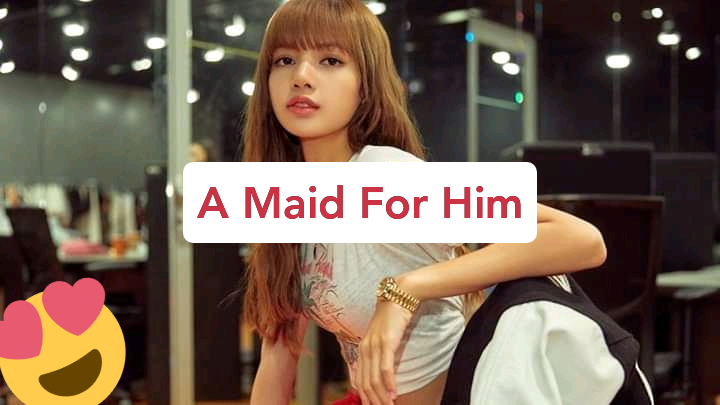 Episode 27b
Continuation;
Where's this place? Why's it crowded? Is there any occasion taking place here?
I clutched Evan's hand tightly. Have I ever mention it that I hate crowd? It freak me out.
" W..what are we doing here Evan?" I asked .
" Chill cupcake, you will know pretty soon"
The moment we entered into the hall, everywhere became dead silent.
Except…. Wait Adam? He's on the stage.
" And here comes the birthday girl " my heart skipped on hearing that as all head snapped at me.
God I am going to die here.
" Isn't she pretty? That's our lovely Nora Hans and her Man popular Evan, they look so cute together isn't it?"
The crowd chorused a yes and I glanced at Evan who was smiling.
He planned this, he knows my birthday!
" You both should come on the stage please, make a way for the birthday girl and her man to come forward" Adam shouted
Evan held my hand and we slowly climbed the stage.
God! Have I passed out?
" Happy birthday pretty, on this special day of yours, I wish you the very best in life " Adam said and the hall became noisy again as everyone shouted happy birthday.
All I could do was smiled. I don't know if I should start crying or laugh.
" Cupcake " Evan called.
The light was placed on both of us. Everywhere became silent that if a pin drop, you could hear the sound.
" Happy birthday baby "
" I don't know which other way to celebrate your special day with you and so I came up with the idea of organizing this little party for you as a surprise "
" And to equally use this opportunity to ask you this Nora "
" For the past few months, you've become a part of me I can't do without, you changed me and made me a gentle man"
" When I say I love you, I mean it cupcake"
" You are my Angel, my saviour and everything"
" I don't want to loose you forever, I want you by my side and we will grow old together "
" You know that can't happen unless we are tied together by marriage "
" That's why I am asking "
He knelt down and brought out a diamond ring.
My eyes widened in shock covering my mouth in awe.
" Will you marry me Nora Hans?"
Tears welled up my eyes. I couldn't say anything, my life changed over night .
Evan's asking me to marry him, he chose me as the woman he wants to spend the rest of his life with.
* Say yes already.
* Don't keep the him waiting.
*He's yours.
* Let him slide the ring.
* You two will look perfect together.
The crowd kept yelling. I glanced down at Evan. He's sincere and ready to take responsibility.
" y…yes , I will marry you "
He sighed and smiled broadly before sliding the ring on my finger.
It looks so beautiful…
I held him up and hugged him
" Thank you cupcake " he whispered only to my hearing.
" Now, now, enough of the lovey dovey, congratulations Nora and Evan " Adam said as I released from the hug.
He hugged me whispering happy birthday and congratulations.
" Well, I still have a surprise for you cupcake, just give me a second " he said and dashed out to the room behind the stage.
What other surprise? Isn't this enough? I am so overwhelmed.
I never expected this.
In no time, he showed up with someone.
" Here's your surprise cupcake "
I shifted a little to take a close look at the person and I stiffened.
" D….. Dad?"
.
.
.