DG. Episode 73. (Final Episode)
4 min read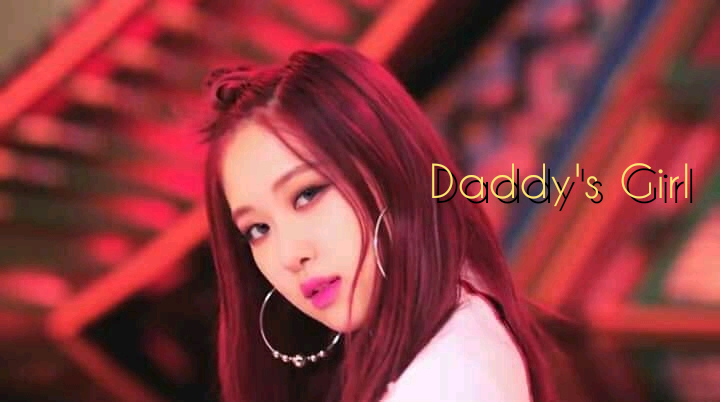 -6 Months later-
Chloe's POV
My dad and I stood before the f-ox r-iver, it was the name of the prison that Kian, Kyle and Jace had served their jail terms.
I always visit him once in every two weeks when he was inside. I always count down to the end of the six months and here it comes.
Today is their day of release and my dad and I were leaning beside his car waiting for them to come out.
Few minutes later, they all walked out, I waited for them to approach us before I ran to Kian and hugged him tight.
"I'm glad the law caught up on me, I'm glad I served the punishment for all the atrocities that I had done, my conscience is now free." Kian declared and I kissed him.
"Dad is now cool with you, come and greet him please." I said and with a nod of his head , he followed me to where my dad stood.
"Mr. Adam Seth!" Kian called with no expression. My dad smiled, walked to him and hugged him.
I blushed happily as they both hugged. My dad also hugged Jace and Kyle.
"My daughter told me you are now new men are not the former criminals you were known to be." My dad said.
"Yes…and thank you for helping us, we would have spent the major part of our lives in jail." Jace said and someone drove firecely and parked beside us.
We all turned to the car wondering who in the world could have driven that way.
The door to the car opened and a tall beautiful man stepped out. He was backing us all.
The second door opened and a tall pretty lady stepped out.
I was wondering who they were.
They both turned at the same time. "Huuu!" I screamed in surprise as I saw Ciarra as the lady and Kaden as the man.
I didn't even know whom to hug first, I went to Ciarra and hugged her.
I hugged Kaden too.
I watched as Kaden walked to Kian, gave him a hug and shook others too.
"Ciarra! You didn't tell me about Kaden, is it what I'm thinking?" I asked.
"If you are thinking that we are in a relationship, you are so right." She said and I happily hugged her tight.
I was so happy.
We need to celebrate your release at my house…I'm also glad my daughter has decided to choose you as her soul mate." My dad said to Kian and he simply smiled.
—-
We had jammed to different songs in my father's compound, we were all dancing happily and celebrating the release of Kian and his brothers.
Later that night! My dad had left the house for us and gone to a meeting.
He had said it's a perfect time for us to have all the fun we wanted to have.
I walked Kian to my room happily and locked the door.
"Kian, I'm so happy you are free." I said.
"I can't thank you enough for convincing your dad. I love you Chloe!" He said and I smiled.
"I love you too." I walked to him and sa-t on his la-ps.
He excused himself and went inside the ba–thro-om, I went to join him and we sho–wered together.
"Aren'y you shy?" He asked when we were inside the bathroom.
"Shy to bath with you? No." I replied and we both walked na–ked to the room.
He stood before me and our eyes met.
I lo-cked my lips in his and he buried my head in his palm as he positioned my head perfectly for the kiss.
We kissed pas-sionately and all of a sudden, he car-ried me and placed me gently on the be-d.
He placed his mouth on my v@–gin breast and s–uc-ked it beautiful.
I mó–a-ned.
He exchanged lips as he fumbles and su–cks my br—-st.
I didn't know when my hand touched his d–k. I grabbed it and pleaded with my eye for him to insert it in.
He smiled.
"Are you ready for this, now?" He asked.
"Yes." My reply came softly and just like that, I felt something entered me.
He started f–kin me slowly cause I was so tight, he then increased the pace and oh my days! I was enjoying every bit of it.
I did not want him to stop anymore.
He paused after few seconds and ordered that I turned my back, without thinking twice, I turned my back. I was now facing the bed.
I felt his d–k entered me from behind and just like that, he started f–king me again.
I was mo—-a-ning loudly, I do not even care if someone hears or not.
"I'm about c—uming baby." He said, at that point, I had also reached limit and was already gasping as I released.
He suddenly inserted his d–k deeper , faster and harder all of a sudden and he fell on me.
He seems to have released inside me.
He turned me to him and we kissed passionately.
The End!