Legend Of The Blue Sea. Episode 7
5 min read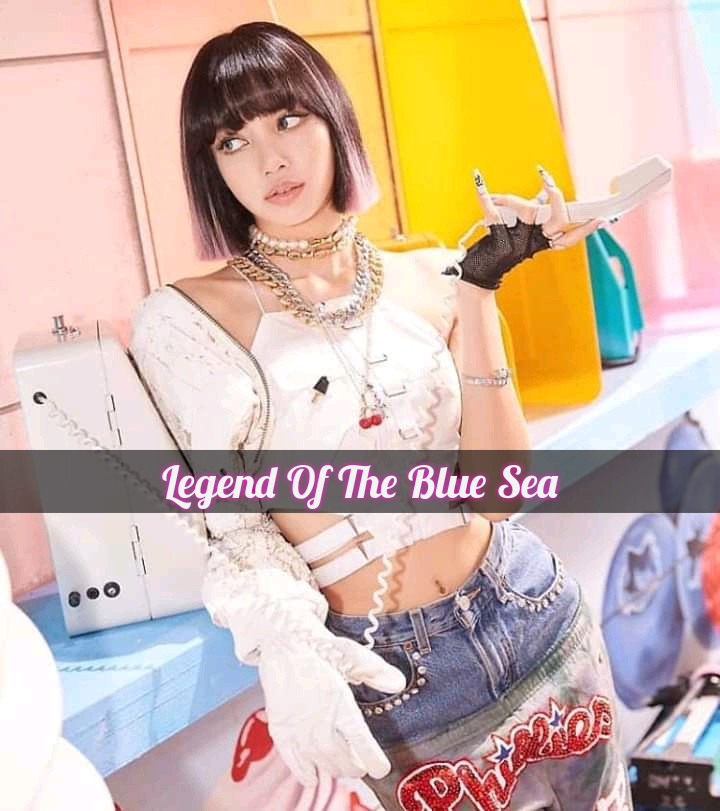 ????????LEGEND OF THE BLUE SEA????????
????(A tale of two worlds)????
•~A Korean love story
????Episode Seven????
Min Ah's POV????
'Kiss you??'..I asked in shock and he nodded…
I know what kissing means..
Underwater it's a sign that a merman is ready to mate with a mermaid to produce babies…
'Gboragu?!!!..I can't kiss you!!!,you're not my mating partner!!'..I screamed and he laughed…
'Wait?? do you think I want to sleep with you??, hell no Min Ah you're not my type,I like girls with flesh!!'..he said and left the room…
What does he mean by I'm not his type,I'm not that thin??…
'Aigoo Min Ah,you have to respect yourself and behave like this strange people if you want to fit in'..I said to myself….
I smelled my clothes and ewww they smell awful…
How will I tell Shin woo that I need new clothes??..
I've been wearing the same thing for three days now…
Kim Hyun's POV????
THE NEXT MORNING????
.
.
.
.
.
'Good morning Min Ah' ..I said as she walked down the stairs for breakfast…
I noticed that she was wearing the same clothes as yesterday and she looked kind of embarrassed…
'Don't you have clothes Min Ah?'..I asked and her faced flushed…..
'Deh oppa'..she replied and bowed her head…
Shin woo walked in wearing only Pajama's shorts…
Well that's how he always dresses at home,he loves showing his abs…
Him and Min Ah exchanged glances and she frowned…
What's wrong with the both of them??..
'Shin woo I'm taking Min Ah for shopping today'..I said and he looked at me straight in the eyes…
'you don't have to do that,I will do it myself'..
I smiled and I'm ready to win this argument..
'I insist Shin woo,the audition is starting by three and you need to be here as the judge,Manager Do can stand in for me'…I said and he coughed…
'Do you want Kim hyun to take you out Min Ah?'..he asked and she stuttered..
.
'Uhh..y..yes'…
'Ok fine'…he said and left the table looking angry…
Did I do something wrong??
Luna Lang's POV????
'Today is the audition for the BOTS Luna'..Bong soon said as she removed my bandages…
'Ok fine I'll audition for the role in BOTS and I'll take over as their leader'…
'What about the Pink panthers Luna'..She asked and I laughed…
I have much bigger plans for the pink panthers but I have to get in BOTS first ..
'leave pink panthers group first Bong, tekk the driver to get ready'..I said and she left my room…
Watch out Shin woo…
I'm not ready to give up on you yet..
Shin Woo's POV????
Every time they're both acting like they're a couple…
ughhh I can't stand the both of them being together,why am I so bugged about it anyways??…
It's not like I care about her..
She's just here to work for me and nothing else. ..
It's not like I'm developing feelings for the stupid mermaid…
An Hour Later????
.
.
.
.
She came in my room running with lots of bags..
'Shin look at what Oppa bought for me!!'..she said excitedly and I frowned…
'leave my room!!'…
'Wh..what but shin??'..she said with tears in her eyes…
'leave Min Ah,you could have just told me you needed clothes instead of disturbing Kim!!'..I screamed and she grabbed her bags and ran away….
Shit why did I scream at her like that??..
Well she's so annoying…
Kim this Kim that,I'm tired of hearing about Kim every second….
'Ughh it's time for lunch Shin,the audition will start in an hour'..Baek said and I walked downstairs…
Min Ah saw me and turned away…..
'I'll be in my room guys'..she said and walked past me…
'What did you say to her shin woo?'..Baek asked and I frowned. .
'What is that supposed to mean??, I didn't say anything to her!!'…
We all ate in silence and I went back to my room to change my clothes for the audition….
I just don't get why I'm having the urge to apologize to her…
Well fuck it..
I don't care about her!!!….
Kim Hyun's POV????
3:00pm????
.
.
.
..
There was over 500 people present at the audition…
Wow I never knew people loved BOTS crew like this…
I watched as different people began practicing until I saw the pink jeep drive in the middle of the crowd nearly knocking some people over…
Oh no the pink panthers are here!!!…
'What are you doing here Luna?'..I asked as she walked towards me..
The crowd cheered and the photographers took shots of her….
'I'm here to audition Kim,or is that prohibited??'..she asked winking at me…
Oh God what is she up to this time….
Luna is a diva and a great singer…
No one can sing here than her,if she manages to get into BOTS she'll try to destroy us,that has always been her plan…
'Get out of my way Kim,no one is going to stop me this time'..she said as the crowd followed her…
Min Ah's POV????
Why is he treating me like I committed a sin or something??
Did I do anything wrong???
He shouted at me like he hates me,Oh Min Ah why are you so bothered??..
I got up from the bed and my bracelet suddenly turned green..
That's strange it was blue before…
I walked towards the door and suddenly I dropped to the floor…
it's…
it's my tail….
I'm a mermaid again!!!!!!…
I tried turning back by twisting the bracelet and suddenly the door knob twisted..
Someone's coming…
The door opened and…
'MIN AH?!!!'…