Legend Of The Blue Sea. Episode 8
4 min read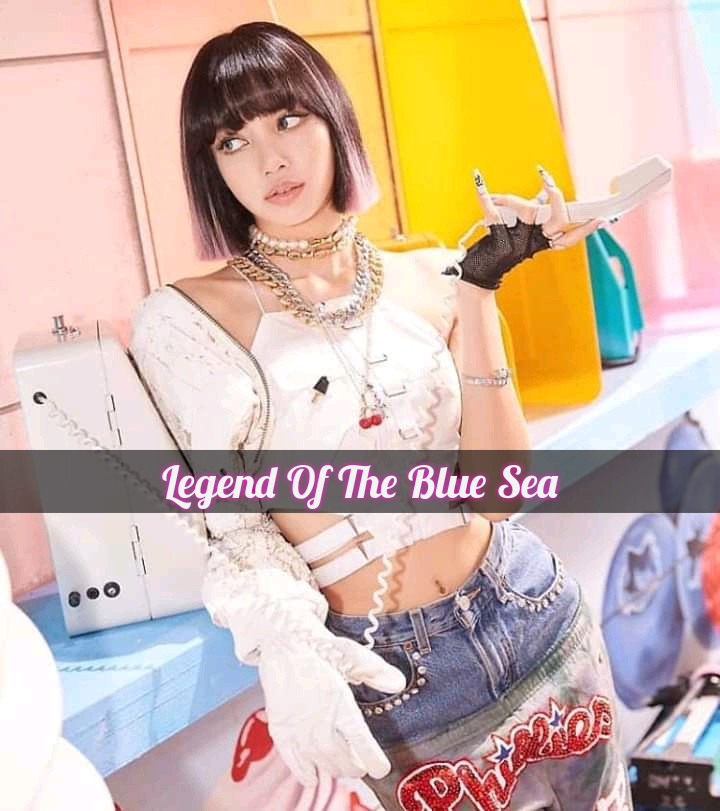 ????????LEGEND OF THE BLUE SEA????????
????(A tale of two worlds)????
•~A Korean love story
????Episode Eight????
Min Ah's POV cont.d????
'Min Ah!!!'..He screamed again and I bursted into tears….
'It's not what you're thinking shin woo,my tail just came from no where!!'..
He locked the door immediately and carried me to the bathroom…
The feeling of his bare skin against mine sent jitters down my spine,why is he always half naked??..
'What were you thinking you idiot?!!.. what if someone else saw you?..there are over 500 people here and you're in your mermaid form!!!!!'….he screamed and I pouted my lips…
'My bracelet just turned green and the next thing I knew my tail came back'..I said and he sighed…
'Stay here Min Ah,and don't go anywhere!!'..he said and left my room…
Oh lord of the seas why have you decided to humiliate me?!!!…
Shin Woo's POV????
I was about to go in and apologize for my behavior towards her earlier when I saw her beautiful blue tail flapping on the ground…
I can't believe she turned to a mermaid now when everyone is present….
I ran downstairs to the library to check Grandma Kai's journal about the Blue Sea Mermaids when I bumped Into Luna…
'What are you doing here??'..I asked and she frowned…
'i came to see you baby and I'm also here for the audition'..she said entwining her hair with her fingers…
Audition??..
is she going to??..
'Don't you dare Luna,you're not going to enter BOTS crew, is pink jaguars or panthers not enough??'…I asked and she laughed…
'Get out of my way Shin woo,I have to use the bathroom'..she said and walked upstairs…
Oh no..
I hope she's not going into Min Ah's room…
'Luna wait!!!'…I said and she turned around with raised brows. .
'What?'..She said standing at the door of Min Ah's room….
Think Shin woo…
think of an excuse…
'Uhhhh,you can't go in there'..I finally said and she laughed …
'Watch me'…she replied and opened the door…
Oh no I can't watch!!!!….
She went in and when I opened my eyes Min Ah was already on the bed and full clothed…
'Shin woo you didn't tell me that she lives here?!!'..she screamed and ran out of the room…
I turned to Min Ah and she smiled raising up her bracelet…
'i turned back to human just in time'..she said and I nodded..
'Uhh Min Ah'..
'What?'..
'I'm sorry'…I said and she smirked..
'For what??'..
'Never mind'..I said and shut the door,I just can't stand those cat eyes of hers…
Kim Hyun's POV????
The Audition????..
.
.
.
..
.
'Next!!!'..We all screamed and she ran out from the stage in tears….
Is there not anyone in this place with a normal voice…
I've been listening to crap for 5 hours and I'm getting sick already…
'Ok the next person is Luna lang'..my manager said and I bowed my head…
She came to the stage and grabbed the mic..
????Dear future husband,here's a few things you need to know if you wanna be my one and only…..all my life….
????Take me on a date,I deserve a break and don't forget the flowers every anniversary..
????And if you treat me right I'll be the perfect wife,buying what you need,buy your groceries…
Ten Minutes Later????
.
.
.
She finished her performance and the whole crowd cheered like it was a concert…
'This is going to be tough'..Baek whispered to Shin woo and he nodded..
He's right,Luna is an awesome singer so we have no choice but to let her into the crew….
The manager climbed the stage and began speaking….
'We've copulated the whole performance into top 4 and we're giving one last chance to anyone who hasn't performed yet…is there anyone who would like to perform now??'….He asked…
The whole crowd murmured and Luna smiled wickedly until a squeaky voice spoke up….
'i want to sing!!!'…
Everyone turned around and saw Min Ah in her Pajama's and they bursted into laughter ..
'You can't do this Min Ah'..I said to her and she ignored me…
She climbed the stage and fell on the mic and everyone laughed harder…
'Oh God this is a disaster!!'..Shin said and walked towards the stage and before he could reach Luna stood in front of him….
'Let her sing Shin woo'..she said and smiled…
Oh God I can't watch…
'Uhmmm m..my name is Min Ah,i..I'm here to sing a famous song from my area'..she said…
'Get out stupid!!'..someone said and the whole crowd laughed…
I bent my head to relieve myself from the embarrassing moment until the piano started…..
????You were the shadow to my life can't you feel it…
????And like the stars you fade away..
????Afraid our aim is out of sight,I'm feeling alive…
????Where are you now(2x)
????Where are you now,was it all in a fantasy??
????Where are you now??, were you only imaginary??…
????Where are you now??,Atlantis..
????Under the sea,under the sea….
????Where are you now?,another dream…
????This monster's running wild inside of me…
????I'm faded……
…….
The whole crowd just kept silent and when she stopped singing they roared in applause…
What the hell?!!…
That was the most captivating voice I've ever heard,in all my life as a singer I've never seen a performance like that….
Who are you Min Ah?!!…
You sing like an Angel!!!!!!!!…