Head Boy. Chapter 8
4 min read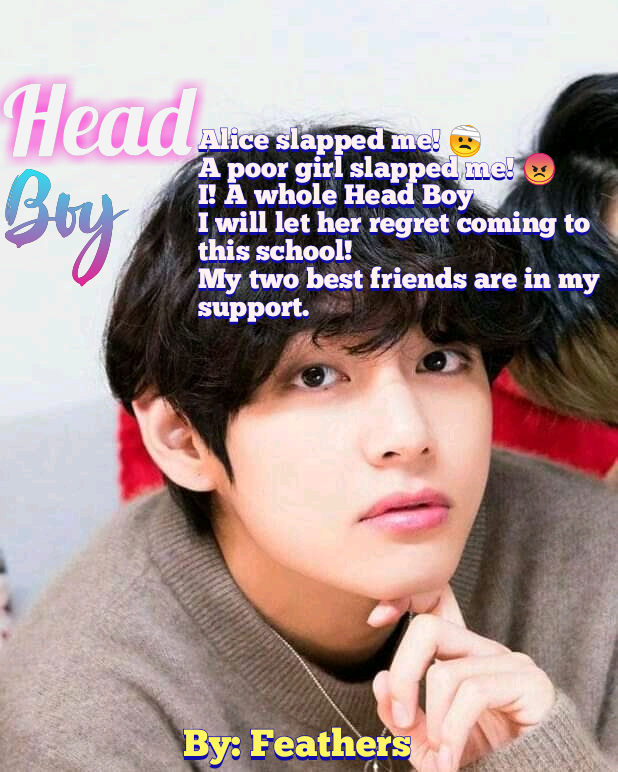 Head Boy.
Written by Feathers.
Chapter 8
(Meet my three sons)
Alice
The sheet that I threw to Raymond's face fell to his lap, he looked at me and wined up his glass
"Are you going to expel me?" I yelled but I do not think he heard cause of the barrier of the glass between us.
He drove away.
I stood still, I was sad and scared, what if he orders my expulsion?
Gosh? Why am I not rich? A rich parent should have given birth to me.
I was angry, I walked to where my orange fell and took the empty tray. What will I tell mom now?
—
I walked inside the house sadly, my mom was laying on the three seated chair.
She turrned her head at me as I walked in, at first, her eyes trailed to the empty tray that I held but she knew something was wrong with me with my sad face.
"Did someone snatch the money from you?" She questioned.
"All the oranges fell to the gutter." I confessed.
My dad entered at that moment.
"What's going on?" He asked, facing my mom.
Before my mom could speak, he went to him and kiss her on her forehead.
"I missed you when I was at work." He confessed to his wife while my mom blushed.
"Your daughter wasted all the oranges we told her to sell." My mom said and my dad came to look at me.
Before he could speak, I pleaded saying; "Dad…I'm sorry."
"Always sorry?" He said and shook his head.
I went to sit on a chair before them. My dad sat on one of the chairs and sighed.
"There is another offer, I do not know if you will be interested." He said.
"Okay…tell me dad?" I requested.
"Well, it's the job of a maid, I and a senior mechanic went to service one of his car at his house today and while we were at it, he said if any of us have a daughter that can work as a maid for his sons, we should contact him." My dad explained.
"A maid for his sons? but dad ,I'm still schooling, I do not think that offer will work." I said.
"You still have three weeks and three days to resume, don't be lazy. The man pays weekly, don't you get?"
"Weekly? Really? ….thought maids are paid monthly? So I can work there for the next three weeks and get paid for each week?" I asked my dad to be certain.
"Of course , yes. I pray you also find favor with the man so he can help foot the operation bill of your mom." He said and my face turned sour.
Mom would have been healed but we couldn't afford her treatment fee. I went to look at mom who was facing the ceiling and lowered my head.
"Hopefully." I replied my dad.
—-
My dad had already contacted the rich man that was in need of a maid, the man had said we should come this day.
My dad and I alighted from the cab we chattered to his house and the man was already at the entrance waiting for us.
"Welcome." He said with a smile and walked inside.
My dad and I followed.
He made my dad and I signed some documents, he spoke son boring words and declare some rules that I will never follow.
My dad and I agreed at his sayings, we needed the money after all. , my dad stood and waved at me as he walked away.
The man then concentrated on me.
"Welcome pretty." He said.
"Thank you sir…" I replied
"My sons would soon be back from school, your job would be more of baby sitting them, doing what they want, making them happy, cooking for them and just any other thing they need. Make sure you are a good girl to them." He said.
"Sure sir, but these sons, are they babies?" I asked cause the man looked too old to have young sons.
"No, they are probably of the same age as you. Feel comfortable, I'll tell Mama Any to shop for you tomorrow, she's a good woman and more like a mother to my sons." The man said and stood.
He smiled and walked away.
Few hours later, I had been surveying the rooms in the house all this while just to get familiar with it.
The main door opened and I ran to the living room to hopefully see the man's sons.
Three guys walked in elegantly, my eyes furrowed as my heart beats against my rib cage.
—-
Who are the three sons ????