Legend Of The Blue Sea. Episode 16
6 min read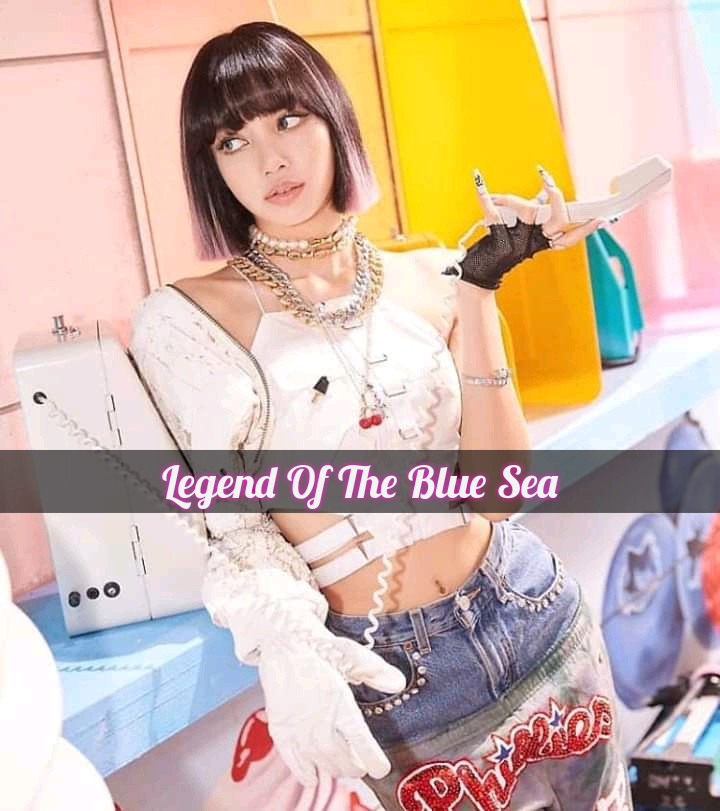 ????????LEGEND OF THE BLUE SEA????????
????(A tale of two worlds)????
•~A Korean love story….
????Episode Sixteen????
Min Ah's POV????
I don't think my brain is functioning right now…
Kim just asked me to be his girlfriend,Oh lord of the seven seas what should I do,I like him but I wasn't expecting this…..
'What the fuck bro?!!'..He screamed when Shin woo punched him on the face…
'Shin woo what is wrong with you leave him alone!!!'..I screamed and pushed him away….
'How dare you!!'..he screamed back and walked into his tent zipping it up…
I crouched down to Kim and wiped off the blood coming out from his lips….
'You're very stupid Kim,why should you ask this hag to be your girlfriend,I'm disappointed'..Luna said in an amused tone and walked into her tent…..
'Why did you do that Kim,why did you ask me to be your girlfriend?'…
He clasped his hands on mine and I saw the genuine feelings through his eyes…
'i like you Min Ah,I really really like you in fact I think I'm in love with you and I can't hold it anymore'…He said and I hugged him so tight…..
'Please say yes'..he whispered and tears fell from my eyes…
'I'll think about it'..I replied and walked into my own tent….
I guess no one is going to sleep tonight…..
Luna Lang's POV????
This is awesome as fuck!!!…
Let Kim distract Min Ah and I'll be Shin Woo's girlfriend again…
This is a perfect opportunity to destroy and take over the crew and it's perfect for them to grow apart….
Thank you Min Ah…
You really gave me an opportunity to win the ultimate game…..
Unknown POV????
At the BOTS mansion????…
'What do you mean by they're out camping what's camping?'..I asked and the maid raised a brow at me…
I bowed and left the premises…
So she's at a campsite…
Ughh,this mermaid can't just seem to stay one place,now kidnapping her is going to be hard….
King Cheng is going to kill me if I don't get queen Shin Ah's daughter…
Shin Woo's POV????.
THE NEXT MORNING????
.
.
.
.
I woke up and decided to go for a cold swim in the river opposite the campsite…..
I need to clear my thoughts from this Min Ah and Kim relationship situation….
I can't believe he asked her out…
I jumped in the water and swam for two minutes until I touched someone in the water….
'Ahh you scared me'..Min Ah said and I ignored her..
'What's wrong,did I do anything?'..She asked again and I kept silent..
I turned around and wanted to swim away but she hugged me from back and wet body was against mine….
'please talk to me'..she said and I controlled the urge to kiss her…
'Are you going to accept Kim's proposal?'..I asked and she blinked…
'Uhh y..no…I don't know yet'…
'Do you love him?'..I asked and she blinked again…
'Why are you asking me this?'..
'Answer the question Min Ah,do you love him?….
'Yes I love him'…she said and I came out of the water..
'then there's nothing to talk about anymore Min Ah,please stay away from me'…I said and put on my robe….
She loves him so there's nothing I can do about it anymore…
Damn!! what am I going to do now??..
Min Ah's POV????
Why did I lie to him about loving Kim??…
I mean I have feelings for Kim but I'm not sure it's love or is it??….
Oh I'm so confused…
I continued swimming and cried all through
..
Being in the water is the only way I can clear my thoughts…
Suddenly my bracelet turned green and I was in my mermaid form again and then it turned purple….
That's strange it has never turned purple before…
'Princess Min Ah of the Mermaid cove of the blue sea,I am Min Hung and I'm here you take you back as a direct order from King Cheng!!!'..Someone said and when I turned around it was a MERMAN!!!….
A merman?!!!…
What is a merman doing here?!!…
Direct orders from King Cheng,the same man who raided and killed my people?!!!…
'Why?..Gboragu?!..your wicked king killed my people and my mother and you're saying I should come back with you?!!'…I said and rose higher….
'You better do or be prepared to die!!!'..he screamed and brought out his sword…
Oh this is going to be fun…
Doesn't he know that I can control water???…
'You want a fight and a fight you shall get!!!'..I screamed and raised a huge bout of water and striked him down….
'You octopus!!!'..he screamed and sliced a part of my arm…
'As the princess of the sea,I command all water creatures upon thee!!'..I cried out and a little croakers dragged him down and ate him to pieces…..
Oh that was tough!!…
My bracelet turned blue and I was back in my human form…
My hand bleeded profusely as I staggered towards the campsite and Kim saw me….
'Min are you okay?!!'..he screamed and carried me towards his tent while Shin Woo just stood there looking and I saw the pain in his eyes…..
What is wrong with him??….
Ten Minutes Later????
.
.
.
'Are you okay now?'…he asked as he a plaster on my hands and I nodded..
'Gosh Min you scared me to death'..he said and I smiled…
'It's only a little cut Kim Hyun and not a death sentence'..I said and he laughed and kissed my forehead…
'What was that for?'..
'Nothing I couldn't help myself'..he said and walked outside,I could see his smile from behind…
What should I do?!!…
Oh Kim I'm sorry but I don't think I can be your girlfriend,you deserve someone more than a lowly person like me……
At Night????…
.
.
.
.
We were around the bonfire and Baek and I sang a little song he taught me…
Luna was asleep and I'm glad she isn't causing trouble…
'Let's play Truth or Dare'..Kim said and I twitched my head sideways…
'What is truth or dare?'…
'it's a game where you have to pick truth or dare when you spin a bottle and it points at you,you have to say the truth when you're asked a question and you have to do what you're dared'…He said and I nodded ….
Luna came out and asked if she could join and we all nodded…
The bottle was spinned and it landed on Kim first…
'Okay Kim truth or dare'…
'Dare'…he said..
'OK fine, I dare you to give Min Ah a pinch!!'..Baek said and I laughed….
'You know she's my soon to be soulmate and you're already tearing us apart!!..Not fair'..he said and I rolled in laughter…
He's so funny..
He came towards me and pinched me so hard that I almost screamed…
'Sorry'..he whispered and I nodded…
Shin Woo and I exchanged glances and he frown when the bottle stopped in his direction….
'Ok Truth'..he said and Luna smirked…
'Are you in love with Min Ah?'..Luna asked and I flinched…
God why is she asking this stupid question?..she so evil!!!…
Everyone turned and looked at him until he laughed…
'Why would I be in love with this clown?,No I don't love her, she's not my type and in fact she's too stupid to be anyone's type!!'..he said and tears fell from my eyes….
'That was cruel dude!'..Baek admonished and Kim almost punched him…
I cleaned back my tears and smiled….
I stood up in the middle of the bonfire and turned towards Kim….
'I'll be your girlfriend Kim Hyun'…..