Legend Of The Blue Sea. Episode 23
5 min read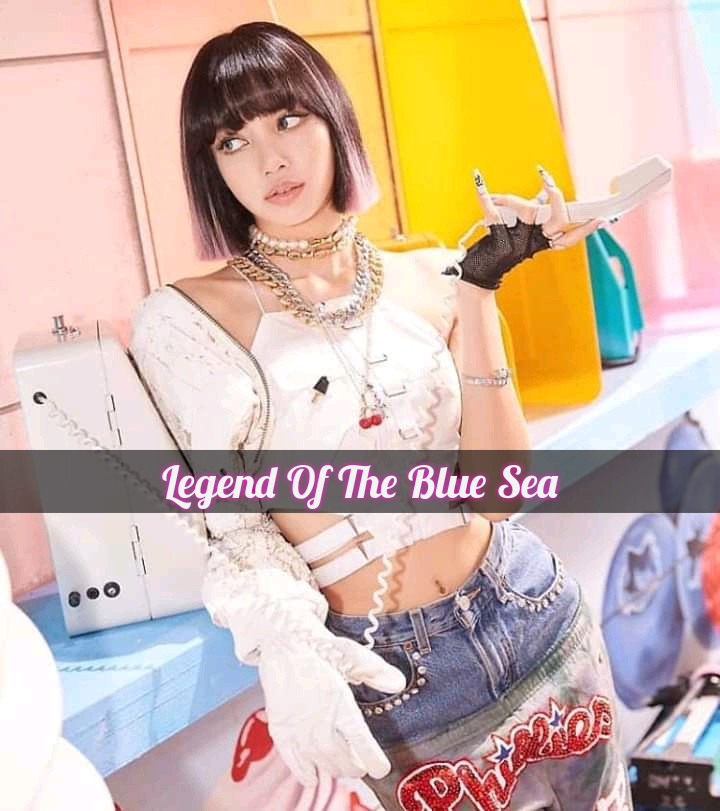 ????????LEGEND OF THE BLUE SEA????????
????(A tale of two worlds)????
•~A Korean love story..
????Episode Twenty-Three????
Shin Woo's POV cont.d????
'Omma this is a joke right?!!'..I blurted out and she sighed resting both hands on my shoulders…
'This is not a Joke son,Luna's mother adviced me about merging both families together, it'll make us one of the most powerful families'…
'Stop this!!'..i interrupted and removed her hands from my shoulders…
'There is no way I'm going to marry Luna,No way Omma!!!,she's no longer my girlfriend and I will never marry her!!'…
'Why?'…
'Cause I love someone else'..I said and took the crying Min Ah by her hands and brought her before my mother….
'Omma this is my girlfriend and I love her more than anything in this world so the prospect of me marrying Luna should better be gone!!!'..I screamed and Luna walked in smiling….
'Mrs Woo it's so nice to meet you'..she said and hugged my mother..
What does she think she's doing?!!..
She wants me to marry her??!!..
No way!!..
'So you are the one that makes my son object to my orders right?'..she asked looking at Min and she stammered…
'N..No..yes'..
Min Ah held my hands tight for support and hid behind my back..
'Over my dead body will I take this wench as my daughter in law Shin,it's either Luna lang or no one else!!!'..She warned and walked away along with Luna and her mom…..
Immediately she left Min ah slumped on the couch and bursted into hot tears…
'It's over Shin,we can't be together anymore'..she cried out and I frowned…
'What's that supposed to mean Min?,if it's a joke then it's not funny'..I replied and she stood up facing me…
'What joke?!!..you saw what your mother said to me right?,she said there's no way she would let her son be with a wench like me'…
I hugged her and she buried her head on my chest sobbing loudly…
'Leave my mother to me sweetheart,I won't let anything come in between us'…
Luna Lang's POV????
'Wow Mom you're a genius!!!'..I exclaimed and hugged her…
She laughed and brought out a pack of cigarette and lighted one…
'i told you I got it covered,what better way to take over the biggest band than Marrying the leader himself?!..Marrying Shin Woo gives you 50% of the band's profit since his mother's company owns the band and then BOOM!!!"…
'Boom what?'..
'You divorce him and the other 50% becomes yours as Alimony'..she said and I jumped for joy…
'Omma you're wonderful!!,but there's still one problem'..I said..
'What?'..
'That little wench called Min Ah,Shin really loves her'
'Don't worry my little star shine,I've got Shin's mother under my Palm and very soon we shall take it all!!!'..she said and I clinked my glass to hers…..
Very soon..
We shall take it all..
Min Ah's POV????
At Night????..
.
.
.
.
I was in my room brooding over the incident that happened earlier when I noticed a small light blinking inside my bag…
I opened it and it was Omma's crown,the ocean crest was beaming with a very bright light and when I touched it a gush of water engulfed me and when I opened my eyes I was in the sea….
I'm in the sea?!!…
How am I here?!!..
I turned and I saw a merman,a very old one and he looked very unusual…
'Who are you?'..I asked and he laughed…
'i am Mako,the messenger of the gods and you princess Min Ah is the chosen one'…
'What do you mean by the chosen one?'….I asked and he laughed…
'Your questions will be answered very soon my dear princess but you have to go now'..he said and waved his staff at me and the next thing I knew I was back in my room….
Wait did I just enter Omma's crown??..
Did I just hear that I'm the chosen one??..
oh I'm so confused…
'Knock knock'..I heard Shin woo say..
'Come in'..I replied as I adjusted myself on the bed and he smiled bringing in a tray of food…
'You didn't come downstairs for dinner'..
'I'm not hungry'..I replied coldly and he sighed…
'We're gonna figure things out Min,I promise you,I'm not gonna let you go just trust me'..he said and clasped my hands in his looking at me intensively and I nodded…
'Ok I trust you'…I finally said and he kissed me on the cheek…
'Atta girl,now eat up,I brought your favorite, Sushi and a slight piece of raw fish'..
'Awww thanks,you really know me'…
'Ofcourse i do'..
Ten Minutes Later????
.
.
.
.
I was done eating and he cleared the plates and came back to my room..
'Are okay now?'..
'Yeah Kumoo'..
He dug his hands into his jean pockets and I laughed inside me cause I'm pretty sure he doesn't know what to do next…
He turned to leave and I held him back..
'Please stay with me'..I said and he smiled…
'Really?'.
'Yes'..
'Okay'..he said and climbed under the covers of the bed and I lied down snuggling close to him…
I could hear his heart beat and that made me feel kind of warm..
He hummed the blue sea song while stroking my hair and slowly I fell asleep……
THE NEXT MORNING????
.
.
.
.
.
We were both awakened by the noise down stairs and before we could move my room door bursted open..
Three hefty men came in and started packing my things and throwing them out..
'W…what is happening?!,who are you guys!!!?'..Shin screamed and his mother appeared on the doorway…
'Omma what's the meaning of this!!?'..he asked and she snorted..
'Since you refuse to marry Luna and I own this house I'm sending your little wench out!!'…
'You can't do that?!!'..
'Yes I can son,SHE'S LEAVING!!'….