Legend Of The Blue Sea. Episode 25
3 min read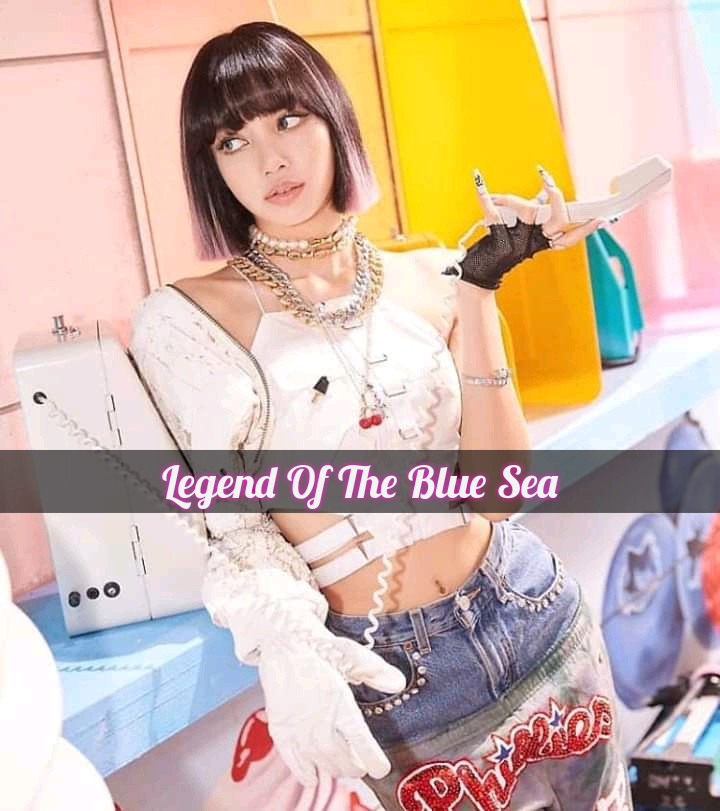 ????????LEGEND OF THE BLUE SEA????????
????(A tale of two worlds)????
•~A Korean Love story..
????Episode Twenty-Five????
Min Ah's POV????
'Wh..what if we get caught??'..I asked and he closed my lips with a finger..
'No one will catch us,it's a very secret place,no one knows about it'…
I shrugged and picked the bags and before we could leave one of the thugs saw us…
'Hey,stop there!!'..he screamed and we both ran like our lives depended on it…
'Don't move!!!'..Another one stepped in front of us and we were both surrounded with thugs…
'what do we do now?'..I whispered in fear…
'You're a mermaid,do one of you magic thingys'..he replied and o remembered the WOO SHIN SONG…
Slowly I sang with my melodious voice and they were all under my control…
'Clear the path and let us go'..I said and they all gave way..
Five Minutes Later????
.
.
.
.
We both ran into the car and sped out of the mansion…
'Wow what did you do back there,it was like they were hypnotized or something'….Shin pointed out and I laughed…
'Clearly you know nothing about mermaids do you?'..I asked and he smirked..
'i didn't even believe in mermaids before and BOOM!!! now I'm in love with one'..
I blushed and he increased the speed of the car and I saw something familiar…
'You remember this place?'..I asked…
'Hmm yeah I do,I still remember the sock you put in your bra'..he teased and I frowned…
'That's not funny'..
'i know,I love teasing you'…
'Jerk'..I remarked and he smiled…
'But you love me right?'..
'Yeah,yeah I do'…
Luna Lang's POV????
'What do you mean by they're both gone!!:.. I flared up as the thug explained the current situation…
'They ran away ma'am,I tried to stop them but it was like I was hypnotised'..he said and I slapped him hard…
'Hypnotised!??,that's boisterous!!!,leave at once!'..I screamed and he ran away…
I expected Shin Woo to wallow in pain and agree to marrying me and not to run away with that cricket?!!!…
'Kim!!!,Baek!! where the fuck are you guys?!!'..I screamed and they both ran downstairs…
'What now bitch?!'..Baek asked
'Shin woo and Min Ah just ran away!!!'..I screamed and a smile crossed their faces…
'What's funny!'..
'Nothing'…
I humphed and walked away in anger….
Omma and Mrs Woo have to hear about this…
Shin Woo's POV????
'Hey Min wake up'..I whispered and she raised her neck up…
'We're here'..I said as we both opened the car door and stepped out….
I unlocked the gate of the house and drove in and I smiled when I saw the bewilderment in her eyes….
'Did you say that this house is abandoned???'..she asked…
'Yes?'..I replied…
'Oh My God!!!,this house is so huge and beautiful Shin!!'..she exclaimed and I carried her in my arms making her smile….
'Let's explore it shall we??'…
Min Ah's POV????
We both entered the huge house and Shin walked upstairs while I waited in the sitting room…
I can't believe he owns something like this..
'Min come upstairs!!'..I heard him call and I rushed upstairs….
I opened the master bedroom door and my eyes widened at the beautiful sight……
'Oh this is so pretty!!'..I exclaimed and he shrugged his shoulders giving me an 'it's not a big deal look'..
Then I noticed that he didn't have clothes on and I closed my eyes….
The last time I saw him in that manner I almost drooled over him..
'What's wrong with you?'..he said huskily and I removed my hands from my eyes…
'it's not like you've not seen me wearing a towel before'..he said wearing a smug smile as he walked closer…
'W..wh..what are you doing?'..I stammered and he kept silent and still walked closer while I moved backwards…
'Don't you think it's time?'…