Legend Of The Blue Sea. Episode 31
4 min read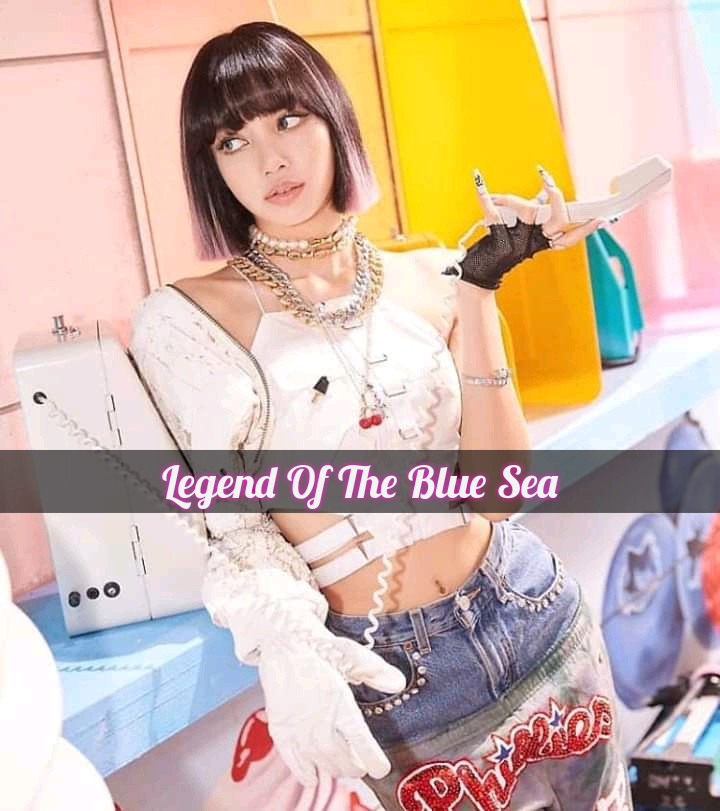 LEGEND OF THE BLUE????????
????(A tale of two worlds)????
•~A Korean Love story…
????Episode Thirty-One????
Baek Hyung's POV????
'Let me go you wench!!!'..Luna screamed as Min Ah tore through her humongous dress to pieces…
Wow this is better than a football match….
'Let my daughter go you disgusting little piece of trash!!'..Luna's mom shouted and Min pushed her back into her seat…
'This wedding is over!!!'…Kim screamed and the whole crowd murmured endlessly…
'No the wedding isn't over until I say it is'..Someone said and when we turned around it was Shin's mother..mm
Here comes trouble…
Shin Woo's POV????
'i don't know how you escaped and what you're doing here but I want you to leave now!!!'…Omma screamed at Min and I finally snapped…
Ok that's the last straw…
'She's not going anywhere Omma and yes this wedding is canceled'..I said stepping on Luna's gown…
'What has come over you?!!!'..she screamed…
I laughed and shook my head repulsively…
'I've come to realize that you can't control me anymore,I don't care about the family business ,I don't even care about the band,I don't care about this bitch even'…I replied pointing to the crying Luna…
'Don't you ever call my daughter a bitch Shin woo!!!'…her mother warned and I smirked…
'Yeah I should also call you the mother of a bitch cause that's what you guys are,blood sucking egocentric bitches!!!!'..I cried out and Omma slapped me hard….
Everyone gasped at the dramatic scene and I smiled,spitting the blood out of my mouth….
'Stop this wedding Shin!!,just try!!'…she screamed and Min Ah stepped in front of me…
'Mrs Woo look around,the wedding is canceled already,look at Luna's dress,I gave it a whole new look'..she said trying to make a light of the situation and Luna screamed….
'I'll get you,you wench!!'…she cried and wanted to stand up but fell back immediately…
I'm pretty sure Min gave her the beating of her life…
'Omma I don't care anymore and for the record consider me as a stranger cause a mother who acts like you isn't worthy of that tittle!!!'..I said in tears and she folded her arms….
'What do you mean?'…
'I Kang Shin Woo hereby denounce myself as your son,I disown you as my mother!!'…I cried out and grabbed Min Ah..
'Let's leave guys,their wedding isn't over for them but it's over for me!!!'..I said and the crowd cheered…
No one is going to separate me from the girl I love ever again….
Unknown POV????
'Your highness reports have shown that two new mermaids are on the loose in the human realm'…
'What do you mean??'…I asked and he bowed again..
'Your highness,the mermaid core is still alive as we discovered three pearls yesterday,one is for Princess Min and the other two is still unknown'…he said and I flinched….
'This is not a good development for us,call Mako here now!!!"…
'Why if I may ask??'…
'We are going to the human realm!!!'…
Min Ah's POV????
At the BOTS mansion????
.
.
.
'I love what you did back there'..I whispered to Shin as we drove in the mansion…
'I missed you Min'..he said…
'i missed you too'..I replied and kissed him softly on the lips…
'Hey cut it out,your ex boyfriend is here!!'..Kim joked and we all laughed apart from Shin Woo…
He looked so lost in thought…
I guess the whole situation really affected him…
'Hey your hair looks pretty rough'..I said poking his shoulder and he frowned…
'My hair is always perfect'..he argued as he opened the car door…
'C..c..can I give you a uhhh what do they call it??'
'A haircut Min,it's called a haircut'.. he smiled and my heart melted…
That smile always gets me…
Luna Lang's POV????
'Mom look at what they're saying about me!!!'..I cried as I showed her the comments on the news blog…
'Leave those people Luna,social media isn't somewhere you should be right now'…She replied and took out a cigarette…
'Mom this isn't the time for smoking Otukeyo!!!!'…
'i know Luna,your wedding doesn't matter any more since it was all a plan to take their company!!!'…
'Take my what!!!'..I heard someone scream and when we both turned..
Oh No…
SHIN'S MOTHER WAS STANDING THERE!!!!!