Legend Of The Blue Sea. Episode 38
4 min read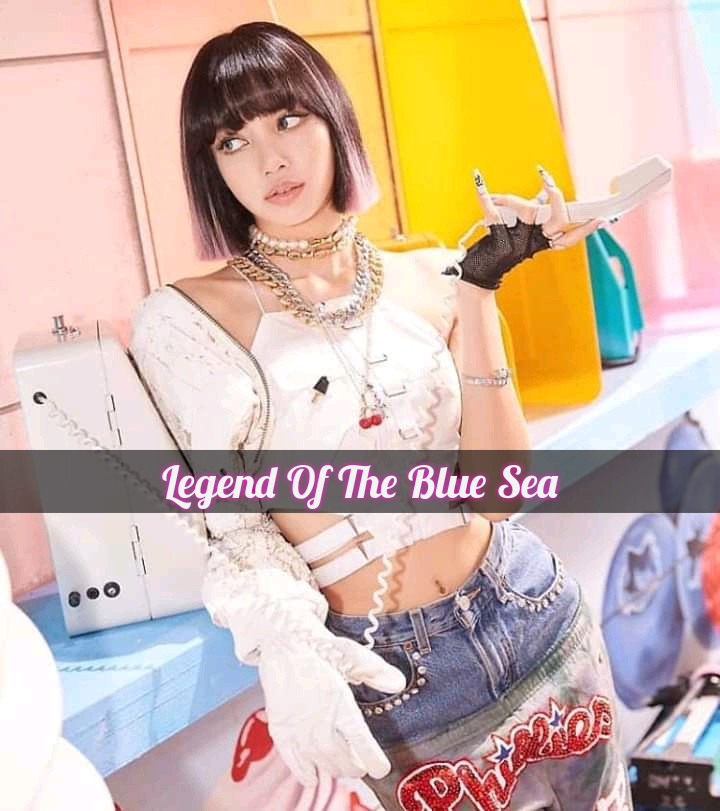 ????????LEGEND OF THE BLUE SEA????????
????(A tale of two worlds)????
•~A Korean Love story…
????Episode Thirty-Eight????
Unknown POV????
'Your Highness the troupes are already set to launch the water bombs!!'..Yoku my chief gaurd said and I smiled…
'Prepare my armour Yoku,we're oblrieating the human realm once and for all and there will be no one to stop me!!!'..I said and brought out my Trident…
'Don't you think we're pushing this too far your Highness?'..he asked and I smacked him hard on the face…
'it's just my quest for power Yuko,I wiped out the whole mermaid cove and wiping out the human realm will be as easy as underwater geometry!!'..I said and went inside my personal Chamber to release my secret weapon…
'Cool down my dear,very soon you'll kill every single human on this earth!!'…
Min Ah's POV????
'Shin you're cheating for the second time!!'..I cried out as he won me again in Mahjong Titans..
'What I'm a pro at this and you're not baby'..he said and I pouted my lips he smiled….
'Okay I'll get you pizza if you give me a pretty smile'..he said and I smiled..
'Atta girl and by the way your bracelet is blinking awkwardly'..he added and when I looked at my bracelet I was shocked…
it was both red,blue and green all at once and that's so strange..
Min Nana ran inside the room and her bracelet was acting the same way..
'There's trouble sister,I don't know what it is but I know that there's trouble!!'..she said and i gulped hard…
Before I could think of doing anything else Shin's mother ran in…
'Hey is your bracelet blinking like mine??'..she asked totally oblivious that Shin Woo was in the same room..
'Omma?!!'..he screamed in shock and she covered her mouth with her hands…
'Look I'm sorry for not saying this earlier but yeah,I'm a mermaid too'..she said and surprisingly he just blinked…
'Whoah so you made me never believe in mermaids and you're one?!,Omma that's messed up!!!'..he said not in an angry way but in an excited way…
'Look Shin we're in a dire situation here so please Shut up!!!'..I screamed and he opened his mouth as if to fight with me but kept silent…
'Hey guys you've gotta see this!!'..Kim said as he ran in..
He showed us a video and tears flowed down from my eyes…
'King Cheng has declared war guys'.I said and Shin's mother sighed…
'i thought he stopped his tyrany years ago,he wiped out my Siren cove and now he's attacking the humans, we have to fight back!!!!!'…
Shin Woo's POV????
'Yes we have to'..Min Ah said and I laughed…
'Yours joking right?!!,Min you can't go anywhere in your condition!!'..I said and she frowned…
'i have to fight Shin please understand'..she begged and I scoffed..
'There's no way I'm gonna allow the mother of my unborn child fight a power hungry maniac!!'…i said to her and she groaned..
'You're unreasonable Shin,this merman wiped out almost everybody in my kingdom and as the princess it's my duty to fight for my people!!!'..she fired back and I rubbed my temples in frustration…
'Look Min,forget about your royal duty I don't care but as your boyfriend and father of your baby I say you're going nowhere!!!'..I lashed at her and she scoffed..
'Watch me!!!'..she said and walked away…
I love this mermaid but sometimes she is too stubborn for my liking…
How do I make her stay??…
Luna Lang's POV????
'Omma you've got to get me out of here!'..I cried out as I spoke through the phone…
'Don't worry my little starshine I've hired the best lawyer in Korea and when you get out we're going to hit them hard!'..she said as I dusted my brown prison clothes…
'When we get out I'm so going to kill that Min Ah Omma!!'..
'I know my star,we're going to kill them all'…
Min Ah's POV????
I brought out my mother's crown and placed it on my head and suddenly my clothes changed into her war armour…
This is so cool!!..
I brought out my sword from under the bed and when I turned Shin was standing by the door…
'What do you want?!'..I asked obviously still angry with him and he smiled…
'You look pretty in th…that costume you're wearing'..
'It's not a costume Shin Woo and you're not going to stop me from fighting!!'..I said and he still kept smiling..
What is wrong with him?!..
'What are you up to?!'..I asked and he brought out a tranquilizer gun…
'I'm sorry baby but I have to do this?!'..he said
'Sh..'..I tried to protest but he fired the tranquilizer dart on my neck and I slipped into a black out…