Head Boy. Chapter 30
4 min read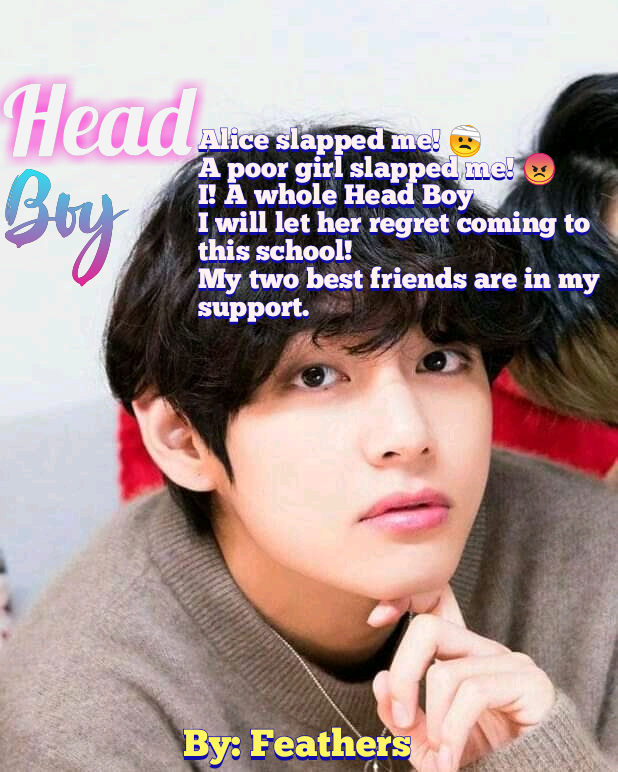 Head Boy.
Written by Feathers.
Chapter 30
Alice's POV
I had almost got to the crowd when I heard my name being called by the head boy. I closed my eye and pinched myself to be sure I wasn't dreaming.
I was still facing the crowd and backing the head boy and his brothers.
My eyes opened and it met with that of Pearl, she was winking happily at me. I could see so much enthusiasm in her.
But, could it be my own Alice Anderson?
I turned nevertheless to the head boy and his brothers and I saw him staring at me.
I blushed and walked with my head slightly lowered to him.
The crowd began to clap and chant my name; "Alice! Alice! Alice!"
They were hailing me like I had won what many people had hope that they would win.
I felt victorious.
"Wow! just wow." The coordinator said
I stood before Raymond and summoned a little courage to raise my head. My eyes met with his and he only stare at me.
There were flashes around us already, the school photographers had already started snapping us even without Raymond making a move yet.
Will I be the one to walk to him and hug him?
It was like I won a lottery, I felt so elated.
Raymond walked to me and stretched his arms wide, I collapsed into his chest and we hugged firmly.
The photographers continued snapping us even as we hugged for thirty more seconds.
We disengaged but I didn't have the courage to look into his eyes.
"Alice! Alice! Alice!" The crowds began to hail and praise me.
They were chanting my name like they were singing even as I walked sullenly back to the crowd.
A student started singing all of a sudden and the rest joined;
???? Alice…find favor!
???? Alice won
???? And just when we had thought…
???? it was the head girl
???? Alice won!
They sang it so well like it had been rehearsed before.
I walked back to where Pearl stood and she smiled happily on seeing me.
We hugged and Pearl shouted and said; "Guys, let's celebrate it with an ice cream we will buy ice cream for you all." Pearl said and the crowd of students yelled happily.
We were already done with the quiz, 2PM had clocked.
Pearl held me by my wrist as we walked outside the assembly hall, crowd of student followed us to receive ice cream.
They kept hailing me as they followed us to eat the ice cream, I turned and saw few students walk home while those following us were mostly females
"Pearl, are you crazy?" I asked her.
"Not like it's your money that will be used to foot the bill, the head boy is rich, he will pay the ice cream man." She said and we finally arrived at the ice cream man.
"Ice cream man, give everyone two ice creams each." Pearl yelled and I gave the ice cream man the go ahead even though I was wondering if the bill will not he much for Raymond.
Leonard's POV
Raymond, Donald and I arrived home. Raymond stepped down the car happily.
He was already holding pictures of the hug that took place between he and Alice.
"Marie! Marie!" He called his dog as he ran to where his little house is.
Our house is large and had a large compound, there is a small decent house built for Marie, many human beings do not even have that kind of glamorous house and care.
—-????????—–
Raymond's POV
I entered into Marie's house and I saw him eating at the dinning.
As soon as Marie saw me, he jumped down the chair he was happily and ran to me, he flew to hug me and I carried him by my shoulder.
He was wiggling his tail and pouting his lips happily.
He scrubbed his head around my chest as a sign of affection.
I rubbed his hair happily and made him sit on the chair, I sat beside him.
"See this, I did as you wanted?" I said to Marie as I showed him the photograph of Alice and I hugging.
He collected the pictures with his claws and checked it, he wiggled his tail and jumped around the chairs happily.
"You like it?" I asked and he nodded.
"Happy birthday Marie." I said and he pouted his tongue out as he breathed out softly and jumped to me again.
He shook his head and went to the television, he stood on the speaker and I knew what he meant immediately.
"You want us to celebrate your birthday with a song?" I asked him and he nodded.
Wow! I know Marie's favorite song so I played chandelier by Sia and he began to dance.
I was happy seeing him dance.
He dragged me by my hand and shook his body.
I understood what he meant; "You want me to dance with you?"
He shook his head in response.
"So…what did you want?" I asked and he ran to where the pictureeI of Alice and I was, he placed his claw on that of Alice
"Huh! you want Alice to come and celebrate your birthday with you?" I asked and he nodded in response as he wiggled his tail.
????