Back In His Arms. Episode 5
4 min read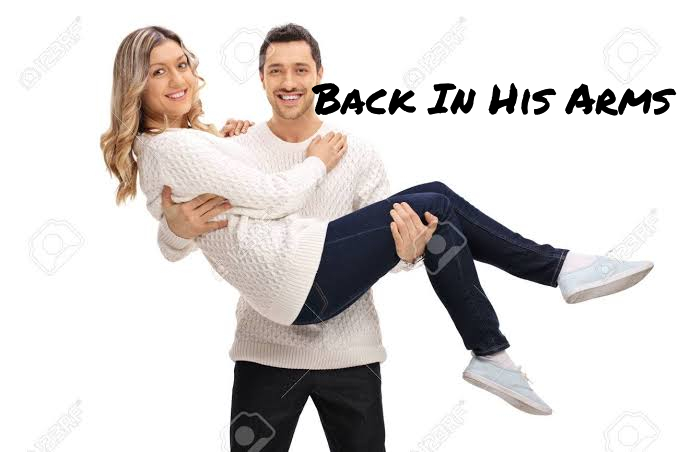 Episode 5
.
.
"Let go of me. Now you've seen the truth",as she past by him.
She was a fool to hang out with betty,she thought.
Actually the emotion in him cannot be described. How could he believe his own assistant when the woman he loves most could explain better.
He was a fool to maltreat her all these years and he hate himself for that.
He turned to look at Betty.
"l trusted you and what you did was to ruined my marriage. You made me believe my wife was the worst woman
in the world. l trusted you instead of trusting my wife. From today onwards l don't want to see your face.. You're fired!"
Elle entered her suite and locked the door. She slowly sat on the floor and began to weep. Everything in her life hurt.
As she remembers the past,the more she wept.
"Elle open the door"
She didn't even bother to listen to him. She kept on crying. Nate left her since she needed sometime alone… Nate thought.
After what happened today,Elle would be gone forever. He still couldn't believe his assistant did that to her.
He only wished he would make it up to her.
She woke up and washed her face in the sink.
it's morning she needs to forget about everything and moved on.
Now that Nate has seen the truth she now going to make him pay.
She is going to make him like the way she did and about love,well she has forget about him.
Within 30mins she is all dressed up,ready to have her breakfast. She went to her seat and ordered her meal.
Nate was desperate searching for his wife.
He thought after what happened,she will do something stupid.
He entered the restaurant,ordered for a juice.
When he sipped, his eyes lit up,That's where he saw Elle facing him having her meal.
He stood up from his seat and sat beside her.
She didn't even looked at him.
"Good morning Elle",he said softly. She didn't bother to answer him.
"Elle I'm speaking to u",she still didn't look at him.
"Waiter the bill…",she shouted. She placed the bill down as she took her purse.
He got her wrist.
"What!",she yelled.
"I'm sorry..Elle"
"Let me go… you know l would have left u by now but because of our deal… I'm still here. Now let me go!",as she struggled to pull her wrist from his hand.
He watched her vanished from the way.
Oh God! she will never forgive him. She hates him now..
Three days passed Elle hasn't seen Nate. He went on a trip and he didn't tell her anything,no calls,no text messages.
What sort of husband is he? she thought.
She thanked God,she wasn't at home alone and to feel sad all the time thinking about Nate.
Now that he is gone, she missed him alot.
Four days later and hasn't arrived.
Elle missed him more and at the same time, since he has he has not her messages or even called her. She was desperate through out the days but one night when she arrived,into suite,the room was filled with rose petals and red candles everywhere. She was really excited.
Her heart was leaping in her chest. She knew Nate was back.
Her true love was was back even though she denies it. She went into the bedroom and that place was more spectacular.
There was a small bucket with ice cubes and a bottle of champagne with two glasses. She gave a faint smile.
This has made her remembered her past when she was really in love with him..
She looked into the bucket and there was a card in it saying "I miss you.. What about you"
But the question is if Nate has set this up,where is he gone to.
"Nate…",she cried out softly..
"Nate I'm not in the mood for your jokes",she said again.
"Nate show yourself and stop scaring me..",she said as she heard his footsteps.
She was facing the bed when suddenly she felt his hands wrapped around her stomach. She was startled.
Well she has missed him so she decided to enjoy his touch without fighting him.
Nate pushed her hair from her nape as he gave a soft kiss there.
"Did u missed me?",he asked
"l didn't miss u and l will never miss you if you leave for a thousand years"
"You can deny it but l know you did.."
"Stop it…",she struggles to released his grip from her stomach.
"For how long will u be upset with me…"
"l guess forever.."
He turned her roughly to face him.
"You can't do that especially not to me.."
"of course…..",as he captured her mouth with his.
"Let go of me Nate"
"Do u remember the deal.."
"What deal?"
"l never knew you forget things easily. You promise to be a good wife till the deal is over"
"in public l will but in the bedroom l will never act as a good wife.."
"No… you will act as one"
They were both struggling till they ended up on the bed. Nate pressed her wrist firmly in the bed.
"Let go of me…",she yelled.
"Never..",he yelled back. For a while she stopped struggling and stare at him. He was handsome. More handsome when he gets angry.
.
.