High School Crush. Episode 32
5 min read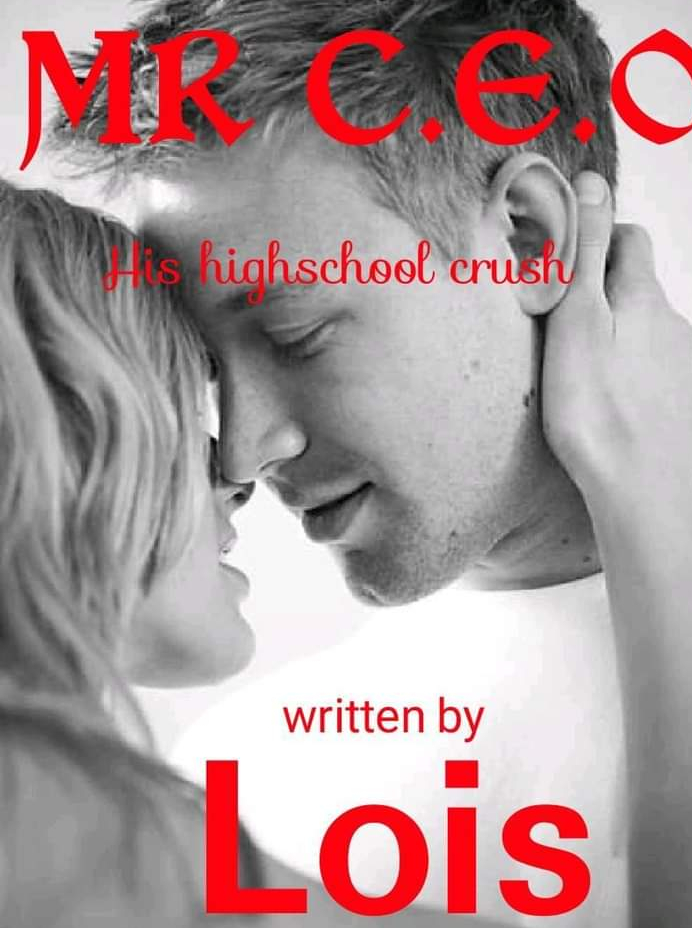 ???? MR C.E.O ????
????His highschool crush ????
✍️Writen by Lois ✍️
???? Episode 32 ????
???? Damien ????
"Am Sorry" I hushed Kim
I pulled her to myself the more, oh how I missed her smell and her warmth
"You guys do realise I am standing here right" Sandra said glaring at us
I didn't realize she was there cause I was sniffing Kim's wonderful hair and feeling her warmth
The thought of her carrying my unborn child alone is another turning point in my life
"Am good to be a father" I suddenly yelled in happiness while Kim smiled heartily
"I promise never to break your heart dearie" I said cupping her cheeks and staring at those ocean blue eyes
Bending closely to wrap my lips with hers "you guys are in my house" Sandra shouted and we bursted out laughing
"Sorry we totally forgot you were here" I lied why she threw a haughty glare at me
Missed those high school days
I crouch down carrying Kim in a bridal style as we exited Sandra's house
"Jeez you look miserable" Kim murmured
"It's all your fault, I couldn't sleep thinking you weren't okay" I pouted and she made a childish face
"You left me" she said softly
"Am sorry and I am going to make it up to you" I smiled dropping her in the car
Throughout the drive home I was smiling and stealing glances at my heart beat
As soon as we got home Jayden and Claire was at my pouch
They both jumped up as soon as the saw Kim beside me
Jayden was faster and he drew her to a heart warming hug
"Geez you scared us" he muttered
"Hello?? She's my girlfriend" I said glaring at him
"What" Kim said looking at me after they had disengaged
"He was hugging you too much" I grouse
"He's my boyfriend and I didn't complain" Claire came through going to hug Kim as well
"Wait what??" I asked staring at the both of them
"Since when" I asked further
"Just after you two got together" Claire said shyly and I stared bewildered
Kim just shook her head and brushed past us
I went in to take my bathe and changed to something comfortable
By the time I was done Claire and Jayden had gone home and Kim was on the couch watching a kdrama
After I had finished dressing I picked up my car keys
"Honey" I called walking to meet her
"Where are you going" she asked checking me out
"Taking you out" I beamed happily
He slid into her foot wears and was about to walk out again but I carried her in a bridal style towards the car
"Put me down I can walk" she countered but I didn't listen
"You are carrying Damien junior in there I don't want you stressed" I said
"Exercise is good for pregnant women, and how sure are you it's damien junior it could be lil Kim" she smiled
"Am so sure it's my junior in there, how did you know about pregnancy" I asked her
"I bought pregnancy booklets" she replied
I just smiled, the place I had in mind was my restaurant though I bought it in Kim's name
The staffs don't have any idea who their boss is, so going there now will make see how they work and their services
"We are here" I said pulling up in front if the restaurant and Kim giggled happily coming down
We walked in holding hands with Kim smiling sweetly
Due to my handsomeness the few ladies in there were throwing me flirty glances which I ignored
As we sat a waiter walked up to us facing me with a seductive smile
"May I take your order"
"We are two here face her" I said coldly and her face held displeasure as she faced Kim who's facial expressions was murderous
"Let me see your menu" she stretch forth your hands and the lady handed them to her still glancing at me but I pretended not see her
"I will have….. everything on this menu" Kim said rubbing her hands together.
"Babe you sure you can finish it" I asked surprised because doesn't eat this much
"Yes I can" she replied
"What a glutton" the waitress muttered but it seems Kim heard her
"What did you just say" Kim asked drawing her back
"I called you a glutton" she said boldly and Kim gasp with tears running down her beautiful face
I got highly infuriated " where is the manager"I yelled out and he came running
On seeing me he bowed in fear "boss" he said and the proud peakcock was watching
"I want her out of my restaurant this instant and her files brought to my desk Tomorrow" I said and the waitress gasp falling on her knees
"Sir I am sorry, I didn't mean to" she cried but I paid less attention
She made my angel cry and j will make sure she gets no job anywhere in the town
I went to my Barbie and clean get tears
"Don't cry anymore darling" I hushed but she cried the more
"You cause this if your babies aren't in here I won't be this hungry" she cried
Aish! This lady just ruined my suppose perfect date
???? Unknown ⚔️⚔️
"I hope you guys are laying low like I asked" I said coldly over the phone
"We are stop shouting" Jenny answered rudely
I really wonder how I got a bitch like her as my sister
"You guys aren't coming here till after close to a year"I said and she I heard her gasp
"Why would you say that how are we going to deal with damien" she said
"She's pregnant and I have the perfect plan" I said cooly
"What?? How dare her get pregnant for my man" Jenny yelled angrily
"Hello?? I asked. You to trick someone into falling for you but your stupid self fell in love instead' I yelled back
"But the bastard is also your brother so don't yell at me" she grouse
"If Damien is my brother doesn't concern you all I know is do as I fúcking say make sure you rely my message to Martin" I said hanging up
I took another glance at Damien's house
It's only a matter of time before I destroy you and your so called sweetheart
I got in to my car and zoomed off..