Married To A Prince. Episode 2
4 min read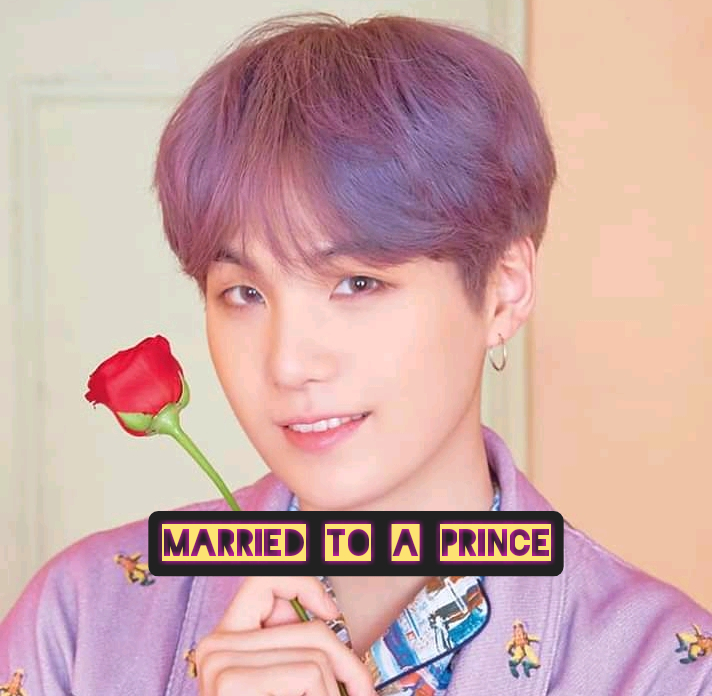 Episode 2
*
*
*
*
*
*
Prince kyle
" what next?" I asked my secretary as she placed a pile of files on my desk
" am meeting with Mr Soho enterprises at 11:35 and a dinner night with miss…" she was saying when I interpolated slowly
" cancel the dinner, am busy, and if she comes around, tell her I don't want to ever see her tiny legs here again" I rasp and she smiled sheepishly
"Aww…your Highness, I thought you both had something going?" she asked taking her bottom lips in
" listen Nina,
you and I know your suppose to be out of this company a long time ago, so don't make me do it now" I yelled and she bower slightly
" am sorry sir….em my prince, should I go bring your cup of coffee" she asked shuttering
" keep asking like you don't know" i shut the laptop before me and pick the other on my left
"Em…my Prince" she was saying when I interpolated again
" don't call me that Nina, am at work. so you refer to me as your boss not a prince
get that?" I yelled at her not taking my eyes off the system in front of me
"yes my….yes Sir" she replied
" now get going" I pick up a file going through it
" sir do you want it hot or cold "
" what the hell
Nina!!!" I yelled her name and she fell on her kneels in fear
" am sorry my prince…em am sorry Sir" she replied still on her kneels
" don't let me teach you your job Nina, you know what I pay you for" I cooed and she shivered and saunter away, closing my office door gently
gosh!
am gonna sack her ass off in no time
she's too annoying
shit!
I yelled slamming my left hand on my head
imagine me, a crown Prince, having an headache cause of a dumb headed secretary
if only I can fire her
too bad, I can't cause she's more than a brainy
she's so perfect in her job
I shut the system and open yet another one
shit!
am f**king tired
I twirled around in my office chair, taking a view out of my window
the sight down stairs was as tiny as a pin
what do you expect of a skyscraper?
I pulled one of my phones off my phone pocket, replying some message and emails
gosh! so many works to do
all for one person
well, that's the price for being the hardworking king in making
a call from my phones jolt me out of my little thoughts
shit!
seven phones at a time
geez! this really isn't funny
I picked up the green one
" hey! start talking okay! I don't have all day" I spoke into the phone
" my Prince the.."
" cut it out Fred, what's wrong with you addressing me as your boss?" I asked my eyes on the other phone
" am sorry sir, the telecommunication company wants to strike a deal with us" Fred my manager said
" be specific Fred!
which one in particular?" I asked rummaging through another phone
" the one in.."
" whatever Fred, hope it's beneficiary?" I cut in
" yes my prince,it's a good offer" he replied
" fine!
strike the deal immediately. remember Fred, I don't want lose"I replied and hung up immediately, picking up the next ringing phone
" my prince" a voice flooded out of the phone
bunch of dummies
why can't they just get it
is 'sir' too heavy for them to voice out?
" my Prince you have a meeting this morning around 8:45 and the cabinet members are already in the meeting hall in the third floor, waiting for your arrival
my prince"he said and I hung up slamming my hands on my head
shit!
it actually skipped me
it's an important meeting I really don't wanna miss
I picked up my phones, shoving them into my briefcase before wearing my royal bracelet and suit jacket
I walk of the office and the Royal guards mum had assigned to me, helped me carry my briefcase as we held to the conference hall
I got into my private elevator and walked out of it when it stopped with my guards all over me
*
*
*
" and with the look of it sir, it's gonna be a huge profit to this company one of the workers said and sat down while I still kept my head bowed
not staring at any of them
they kept on talking and talking but I wasn't listening
I could feel something different
yes something strange
I could feel it
I could tell when something is wrong and the traitor is actually here
" I think that's all for now Sir" another worker said and sat down
waiting patiently for me to say a world cause have been silent all this while
" what business do you have with mark Randy" I asked no one in particular with my head still bowed
everybody kept shut, staring at each other in awe
I felt anger burn in me
" am talking to you boni" I yelled in anger and she fell on her kneels in tears
"am sorry Sir
I actually thought it was unwise of you to throw off the deal, so I kept it for myself
am sorry Sir" she pleaded and others gasp
" you think it was unwise of me isn't it?
but get this into your thick skull, Prince Kyle is wiser than you think" I yelled bumping my fist on the table, and she started choking
" master please….my….my…prince" she choke as I stood up walking out of the conference
I hate traitors and everyone knows that.
am prince Kyle, and no one steps on my toes….