Married To A Prince. Episode 20
5 min read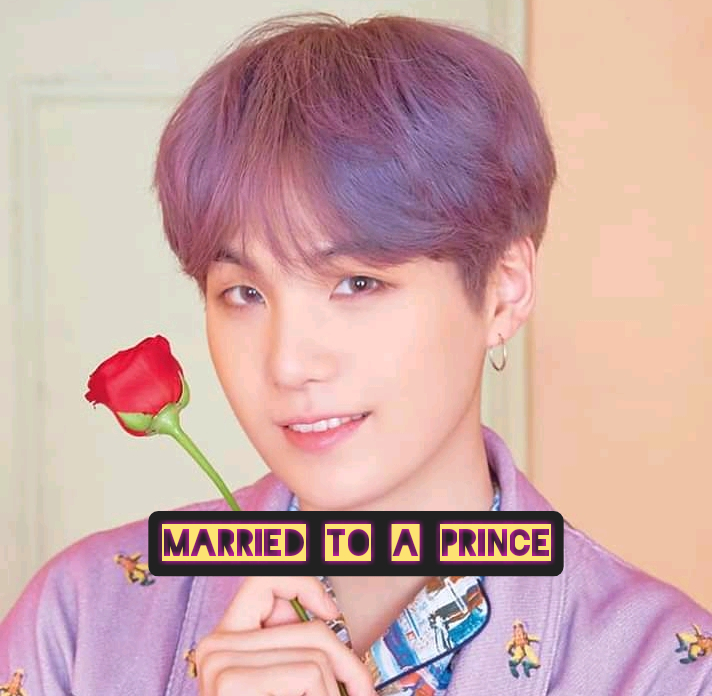 Episode 20
* Karen
I sat in front of the mirror as the make up stylist,began doing her job in my face
I wasn't happy
was I suppose to be?
not with the issue on ground
I feel so much like an orphan,my mum has not been found
the queen tried contacting her after much pressure from me but her line wasn't going.
worst still,she isn't anywhere near our house,she had moved out of it according to what the Queen told me.
the guards she had secretly sent there,came back to report their futile findings
I can't believe mum would ever do this to me
like, she abandoned me here
she doesn't care about my welfare,
she doesn't care if am living well here
she doesn't care a thing about me
and it hurts me badly when I realise I am alone without anybody around me
I miss Nita,I miss her so much
I just pray things turn out to be good cause i feel like am gonna pass out any moment from now.
though the Queen seems nice to me, the king is too busy to think about me.
Prince sky doesn't even care about me,why would he though?
not like am is girlfriend or something,
and prince Kyle…
that cold jerk has lost my love for him,not after all he's making me go through.
and right now am gonna walk the aisle with him.
what's gonna happen after this f**king wedding?
is he gonna stop being cold to me?
is he gonna see me as his bride?
is he gonna stop flirting ?
the though alone brought a sharp pain to my heart that I suddenly wished I had obeyed mum and hadn't step an inch out.
maybe I would have been with her in south Korea,schooling and making friends.
I know am at fault,am the cause of everything but that isn't enough reason for a mother to abandoned her daughter,not when she needed her most.
the was suppose to be my haply day but it's gonna be my worst day cause I can sense it.
I haven't caught sight of prince kyle since morning,
who knows,he might elope and leave me standing before the priest.
I bated my eyes repeatedly so I don't pour out tears and ruin my make up
"here we go"the makeup stylist said moving away from my face,so I could have a look at myself in the mirror,which I did
omg
i can't believe this is me!
I bent my kneels slightly,touched my hair and my face to be sure it's me and my reflection keep moving to every move I make.
I never knew I was this beautiful.
"you look beautiful my lady"another of the stylist who was working on my toe nails, muttered out and my cheeks turned red
"thank you"I replied
"here we go my lady,go in there and make our prince run mad on seeing you"the stylist giggled,fixing the veil on my hair while I let out a faux smile.
I know many ladies keep wishing they were in my shoes.
if only they knew,they won't think twice and take back their wishes.
the Royal maids accompany me to the large hall in the palace,where the wedding was to take place and I froze on seeing the large crowd
my eyes wandered in search of my groom,and my eyes caught him staring at me with a smirk on his face.
geez!
he looks hot,
if only this guy knows how much I love him
kyle
I watched as she walked down the aisle,towards me
geez!
I never knew she was this pretty
too bad, I had strategies my plans already
and I kyle,the king in waiting,
hardly forgives
she kept a smiling face,
guess she's Happy to be the lucky bride,if only she knows what awaits her!
she walked towards and I intertwined our hands together and wore the wedding badge, before walking down the aisle together,towards the wedding priest
the crowd kept screaming and chanting as we walked past
I eye searched for that jerk of a brother but couldn't find him,
he can go to hell for all i care
my eyes fell on mum who sat next to dad while the officiating priest stood beside them.
I felt all eyes on us as usual
as we got to the priest.
I can't f**king wait to get over with this and get out of here.
we both knelt before father and mother before turning to the priest,who gave a brief wedding prayers.
we both exchanged wedding vows and ring and the whole crowd looked on keenly.
"I now declare the both of you husband and wife,
you may now kiss your bride" the priest said and i smiled
this is the moment have been waiting for.
I took my bottom lips in and smoked again
the crowd was going berserk and i could see many ladies blowing kisses at me.
I took my eyes to mum and she kept smiling,her cheeks turning red already.
I turned to dad,and he was busy whispering to one of the Royal band
*
*
*
Karen
I felt so scared immediately the priest declared the both of us husband and wife ,and my heart jumped into my mouth the moment he mentioned the part I was scared of
the crowd kept cheering and i was becoming sacred.
he took his lips into his mouth beautifully, before taking his eyes to the crowd,then back to his mum
gosh! I was so scared of him giving me my first kiss,but I was silently praying he shouldn't bail on me
I won't be able to bear the shame
I bowed my head in fear,staring at the floor
I felt his eyes on me and I looked up to see him staring at me.
he brought his hand slowly to my chin and pull the veil off me.
i shrink as he slammed his lips into mine, kissing me roughly
the crowd kept on jeering
I made to pull away from the kiss,when he bit my bottom lips and whispered into my ears making me shiver
"meet me in the room"