Married To A Prince. Episode 24
5 min read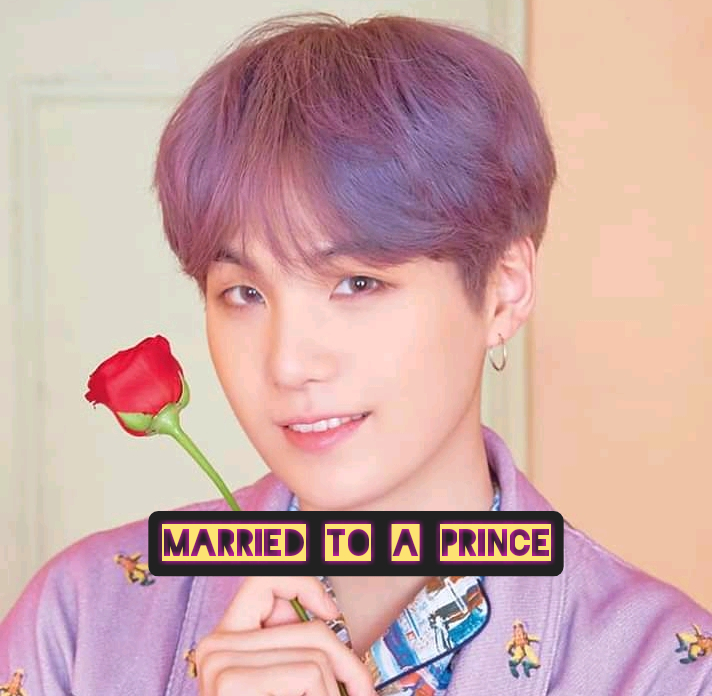 Karen
"please Alvin,just look for a way to shove it off me cause right now,am honeymooning" I heard
"yeah! yeah! strike a deal with them" I heard
"reschedule the meeting,right now am busy" i heard
"send them in" i heard
"no! no! not at all" I heard
"prepare the company budget before the month ends" I heard
"yeah! I will see to that" I heard as I roll over on the couch where I had slept
geez! he's damn busy
how many phone calls and tons of messages can he reply?
so much for being a billionaire
I turned my eyes to the direction his voice had came from an ad I saw him sat beside the window,sipping a glass of wine
same time working on two laptops
jeez!
such workaholic
how do he manage to cope?
so this is how he's gonna behave when we finally have kids together
what the heck!
did I just say kids?
well, I won't be surprise if he divorce me immediately he becomes king
I kept staring at his back view
wishing I could trail my fingers on it
too bad,he's such a dick head and won't let me do that
not even In my dreams
he had a brief on,and his smooth shirtless body made my heart tickled and I got a strong hold on myself before I freak out and mess my self in front of him
he placed the laptop on the window frame and sip his wine at intervals
my body ache a lot from my backbone down to my waist line,as a result of the couch I had slept on
I was somehow glad he hadn't ordered me to sleep on the floor
i guess I would have been in the hospital by now
I f**king need a massage before I develop a fracture or bone sprain
I let out a little yawn and made to go into the bathroom,obviously tired of staring at my prince charming or should I say my husband?
I really don't get why he's being cold an ad snobbish
I really can't believe this is the same guy I had bragged to Nita that I will die if I see him
here am I,looking numb as ever
staring at Mr pompous,who happens to be my husband
he suddenly turned and his ocean blue eyes where fixed directly on mine
I couldn't help drooling how stupid of me
I saw him smirk before taking his cute eyes away from mine
good lords!
how can a guy be this cute?
he looks so ethereal
and the earrings and finger rings he had on, glow on him giving him a shiny view
how can some one this endowed,cute and wealthy be mean and cold
what was I even expecting in the first place?
a cute looking guy who would open his arms wide and embrace me in a hug,immediately I set my feet into the palace?
or some cute looking guy who would embrace me and wrap up my mouth in a kiss the moment he set his eyes on me?
I slip my foot into a soft flipflop before turning into the bathroom
I didn't even dare to greet him cause I aren't ready to be snubbed
*
*
*
I brush my tooth
took a bath and wore a short and sleeveless top I had found in the clothe rack
it seems they have everything in place before we had arrived
cause they were a lot of female clothes in the closet next to Mr pompous closet
seems he got them for me or something
I walked out of the room without sparing him a glance and am actually sure he didn't spare me one neither
I came out of the lift and the beautiful sight in front of me, left me spell bond
this guy really knows what fashion is all about
I felt a sharp pain on my back and waist and I held onto the couch for support
yikes!
I really need a massage
"where can I find a massage machine?"I asked a passing maid
"over there my lady" she replied gesturing at the machine which was beside a sofa
"thanks"I replied walking over to it
I lay on it stretching out my legs, so it could properly do its job
I heard a thunder bolt and I shrink
I hate the sound of it
the rain came pouring down heavily and I closed my eyes
listening to the sound of the rain fall as it hit the roof
I opened my eyes to see Mr pompous climbing down the stairs
he looked cute as ever,but i have my aching waist and back to think of rather than drooling on mr pompous
A Maid quickly rush up to him
"good morning my Prince" she greeted and he ignored her
"what are we gonna prepare for breakfast sir?" she asked and he slammed his palm on his forehead in a thinking mood
"check my food menu" he said and the maid bowed
"nope don't bother!
my wife will make me breakfast"he said and the maid bowed and left
I stood up from the massaging machine immediately
good Lords!
I can't cook!
my mum never had the chance to teach me
she was always busy with work and work
I saw a smirk on his face
"I don't know how to Cook" I let out the bomb and he turned to stare at me
"pardon!" he said
"my mum never taught me how to cook,please let the maid do it"I rasp and he smiled
"then get ready for my punishment"he said and i shrink
"you will do no such thing
for heavens sake am your wife!!"
I rasp
"a wife who can't prepare breakfast for her husband?
what sort of wife are you then?" he asked and I kept shut
"your gonna stay under the rain for an hour
that's my punishment" he said and I froze
omg!
"please don't"I pleaded and he smirked wickedly